Zsela on accidentally moving to L.A. and making her first fully-formed album
The NYC-raised, now LA local talks about her artistic upbringing, living in a space bigger than a closet, and tells us not to kick yourself for creating slowly in such a fast-paced world.
Made in partnership with Burberry. This story originally appears in Justsmile Issue 2, Together in the Fold.
Photography Barrington Darius
Styling Tamia Mathis
Text Habi Diallo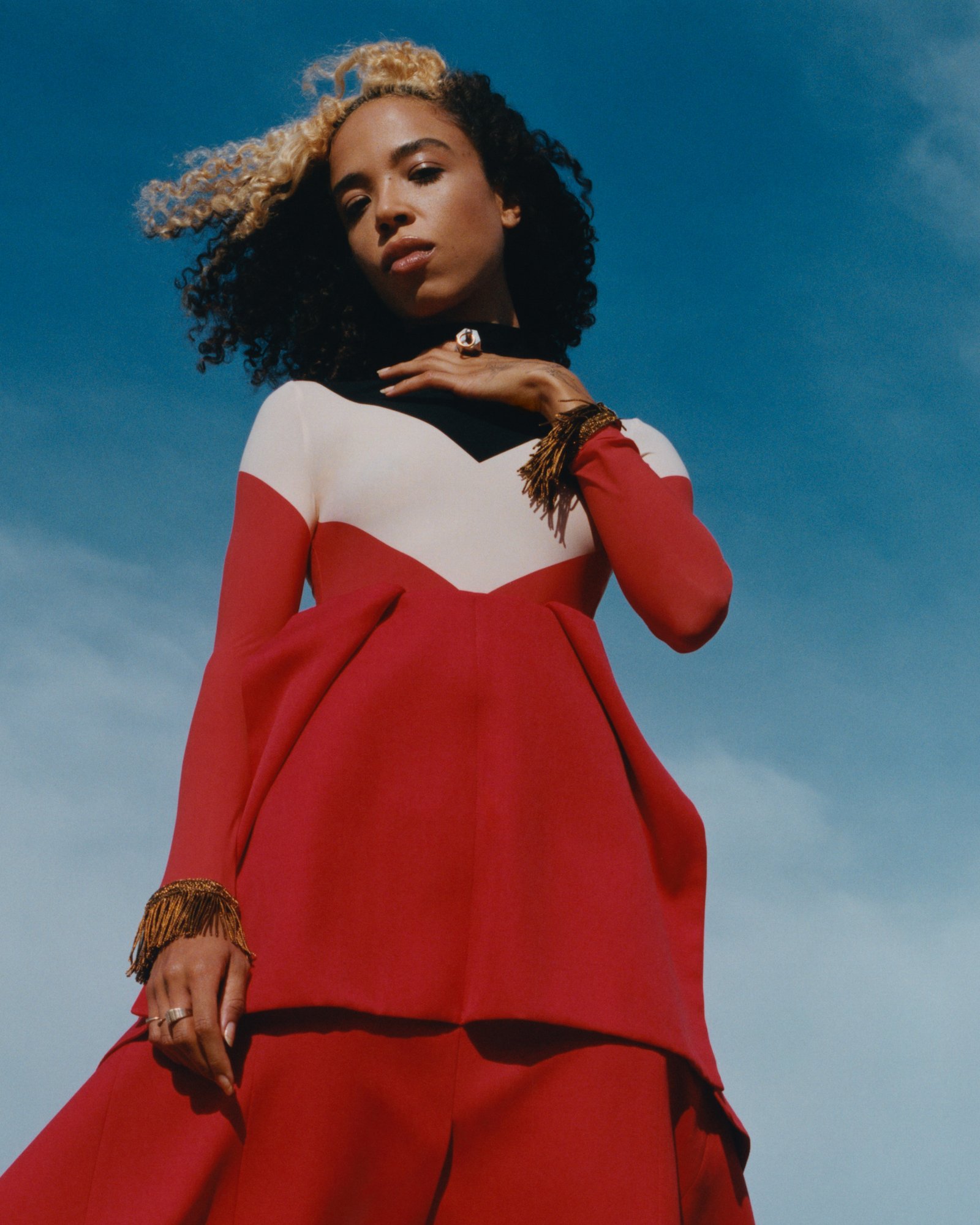 With her celestial vocals and refreshingly authentic lyrics, it comes as no surprise that at twenty-six, singer-songwriter Zsela has already managed to capture the eye of not only the music scene but the art and fashion world also. Her performance resumé simultaneously reads like both a museum guide and a New York Fashion Week calendar, ranging from performances at The Museum of Modern Art (MoMA) and the Whitney Museum to the runways of brands such as Marni, Collina Strada and Vaquera.


Having grown up in a particularly artistic household, it would be hard to pinpoint her earliest memory of music. 'I mean, it was probably the womb,' she laughs, speaking from the streets of New York City, where she was raised. 'I grew up with music as a constant because my dad is a musician and my mom is a very big fan of music.' Her father, Marc Anthony Thompson, started releasing music in the early 1980s and then went on to start his own music collective called Chocolate Genius. His eclectic talent proved to be genetic last year when Zsela released her debut EP 'Ache of Victory' (2020) – a five song project fuelled with beautifully moving and elusive tracks.


During the pandemic, at the time of the EP's release, Zsela relocated to Los Angeles and began the East Coast-West Coast divide most musicians embark upon at some point in their careers. When the topic of community comes up, she stops to get a light from someone in the road. 'I guess that's community, right? Getting a lighter from a stranger.' The warm essence of that certain New Yorker energy radiates through the call as she details how her childhood in Fort Greene, Brooklyn shaped how she perceives community. 'That neighborhood was so strong and I feel like our house always had the door open with people coming in and out,' she explained. 'I really cherish how my parents constantly had us being in conversations with adults, artists and all types of people.'


Habi Diallo: What was it like growing up surrounded by the arts?


Zsela: It's all I knew, so only in hindsight am I thinking about what that was like. But I feel so lucky to have grown up around music and around my parents' [music] taste. Now, having gone through phases of 'you guys are just my parents' to 'you're not, you are actually just people and you have good taste' I am realising how much they exposed me to in terms of music. Being an adult, I've been really dissecting and relearning my interest in the people they exposed me to. I went to my mom recently and was like, do you know this person? She was like 'Zsela, shut up! You listened to her when you were a kid.' I was like 'okay, but now I'm having my own moment with her!'


I don't have any other reference for growing up – my grandmother's a theatre actress, my sister is an actress. When I was a kid, there was definitely a part of me that thought 'Should I go out and try to make money another way?' But that doesn't make any sense, all I care about is music, singing, songwriting and telling a story.


HB: Did you always know you also wanted to work in music or did you have a moment in your career that proved making music is what you are meant to do?


Z: I definitely tried to think of other ways. I also grew up with a dad as a musician, who was very alternative and very outside of the box. The way that he was going about it, it was hard to see him manoeuvering inside of an industry that is so set up for a certain type of thing, especially as a Black man – I always admired that. But I also was scared of the financial part of it. That made me think that maybe I should try something else, but the realistic side of that was not true.


I went into college undecided, and hated it. I was like 'I'm gonna drop out unless I get into this music conservatory at my college' and I got in. They made a major for me and were like 'We want you.' Then I got there and the program helped me see that I didn't want to be in the program. I started wanting to do music on my own, so I moved to the city and just started working on music. But, I only started calling it a career around three years ago. In my heart of hearts, I always knew this is what I was going to be doing.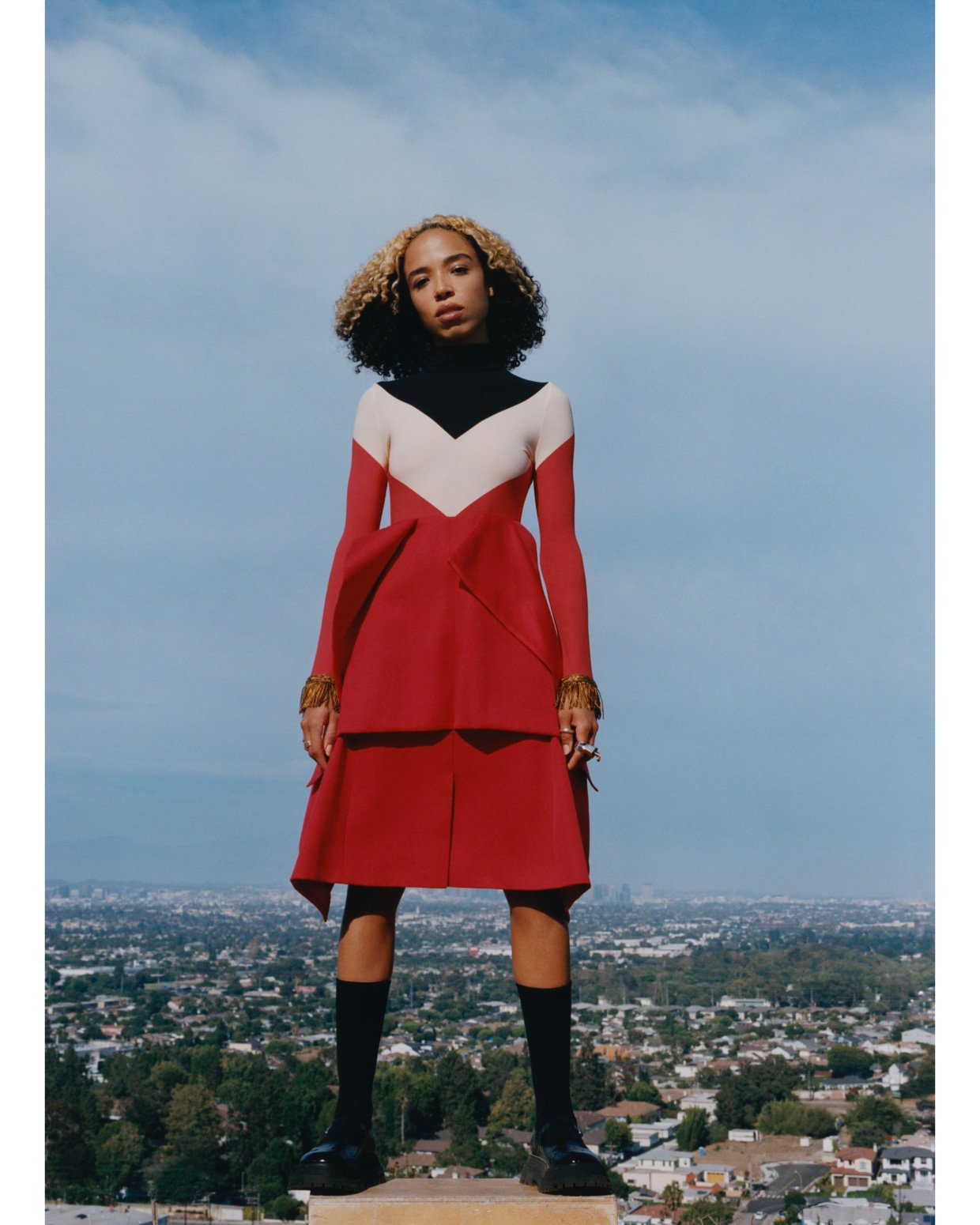 HD: During your songwriting process, where do you look to for inspiration?


Z: I think that it changes a lot. I just get inspiration from all different things. And it's also dependent on what kind of song I'm trying to make. I'm working on an album right now, and it's my first time working on an album and having to think about a project as a whole. With my EP, I was just like oh, these are the songs that I've had. It was more like 'These are from this time, and this is this time that I want to introduce people to my music with.' But for working on this album it's been more like, 'Okay, what am I trying to say? Where am I? What is this?' You know, just asking all these questions when you sit down to put together a piece of work. It's been really fun to challenge myself with how I go about writing songs and to think about what kind of songs I'm trying to make.


I look to the classics that I love and I look to stories that I love. Other times I've written songs, it has been based on just people and experiences. For me, I don't play things very much because I write a lot in my head, and I constantly have voice memos going. And I think whenever I've gone to sit down and work with somebody to get what's in my head out and on like a page I really sit with how much I'm inspired by my surroundings, the experiences of others around, my own experiences and how they marinate in my head.


HD: How do you combat writer's block?


Z: I think what gets so scary is that you can get into this spiral of 'Oh, I'm bad. I can't do this,' but I think where that gets messy is when you're calling yourself names and speaking down to yourself. What is going on is so mental and when you add to that with all this negative energy, you're just hurting yourself. You're just opening up that wound and making it worse. I have a hard time with this because I can be really down on myself, but I try to breathe and just focus on another thing. Just be like, 'Oh, okay, we're not writing right now but we're doing something else. I always think about how whatever I do is towards writing in a way, because I get so influenced by experiences.'


Also, just write whatever. I think what gives me writer's block sometimes is when I think about what I'm writing for. I have this idea and pressure of who is listening in my head, and to combat that I just write from a really personal place. Think about what your day to day is like, just so you bring it back to knowing this is just for you and not for anybody else. Then you might get one line out of a diary entry or remember one thing that was said to you and you might think 'That's pretty good, let's go from there.' It's about breathing and maybe redirecting your energy.


HD: Do you define your sound in any particular way?


Z: I honestly don't. I have a hard time with it, especially with only having this EP out and knowing how much more I want to do, say and be. I'm so excited about new sounds that I've never even explored, so I feel so funny thinking about capping it now. I'm just getting started. I really love how sparse, slow and how patient we were with this EP, in terms of the soundscape of it, but I don't think that'll be forever. I'm definitely not boxing myself into that pace or varsity.
"... he's like my brother now. He's in – he is my family!"
HD: Your debut EP 'Ache of Victory' was all produced by Daniel Aged. How was it to work so closely with someone to create a body of work?


Z: I haven't really yet worked with a bunch of people at a time, so I kind of only have known the one on one experience. When I met Daniel, I was a huge fan of his music, so meeting him I was already geeked. I've worked with a lot of men in this industry and it's rare to work with someone that is not immediately just trying to tell you what they think it should be like. He was just listening in a way, and I think at the time that was straight up exactly what I was looking for. I was looking for someone who was trying to grow with me and to listen to me. There was just a base level of respect, care and passion towards this project. I mean he's my favorite, he's like my brother now. He's in – he is my family!


With this album there's a level of communication that's so open with us. We're talking about working with other people on it, it's not just like this will be our thing only, and he ultimately wants it to be the best it can be. It's been really beautiful. I feel very lucky to have found him and to be working together.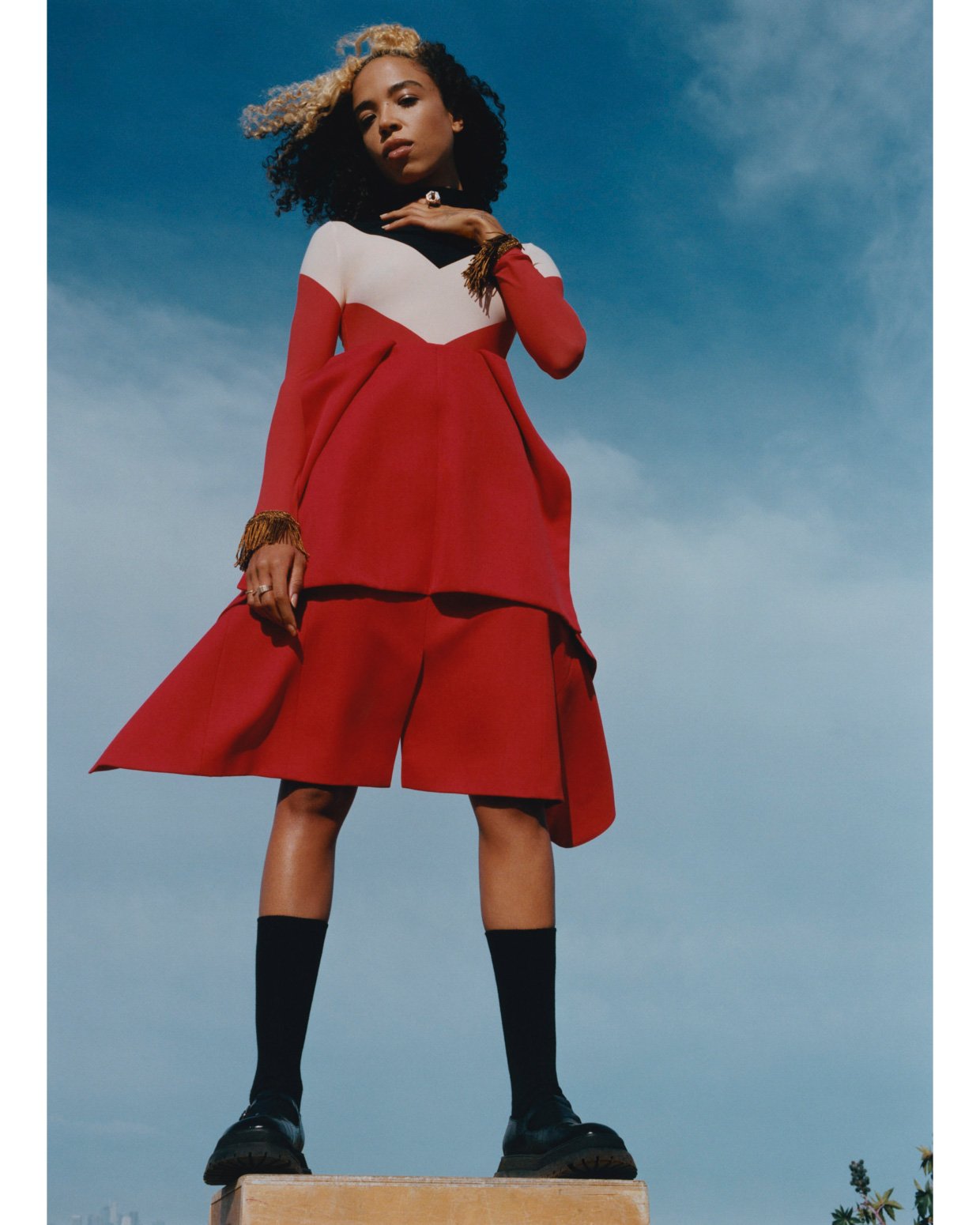 HD: What prompted your move to L.A.?


Z: I did a pandemic plot twist move. I accidentally moved... well, accidentally stayed. I'm still trying to figure it out. I'm not going to be there forever but it feels good for right now. It feels good to have space in a way I've never had before – literally space bigger than like a closet. I'm trying to love it. I guess I'm just trying to push myself out of my comfort zone, because L.A. is really not in my comfort zone, and to see what comes of it. Then find a way back when I can live cuter. I'm trying to live cute in New York, you know? I've paid my dues to the other side of it.


HD: You've performed in some incredible places, which was your favourite?


Z: One favorite was when I was on tour with Cat Power and I performed at the Fillmore in San Francisco. I got there and they have all the posters from all these shows in the past ... They like me opening for Cat Power there. And I was like 'Oh, this is really cool.' The show itself was just really beautiful. I would end my sets with an a capella Madonna song so everyone was singing.


HD: As a musician, what do you want to represent?


Z: I don't really want to define it. But I do feel very passionate about people taking the time with their art and taking their time with themselves. I feel like sometimes, I kick myself over how long that EP took to get out. I was unsigned and I was doing a lot of it by myself. On a personal note, I just feel like if it had gone any quicker, I was not in a place where I could have handled that. I just think it's such a fast world, and I think that there's so much that you can compare yourself to and then feel shit about not keeping up. I guess it's about taking your time for the quality of your art and the peace of your mind.
Hair Tiago Goya at Forward Artists
Make-up Sara Tagaloa
Photography assistance Nick Rufo
Styling assistance Emma Spencer and Bre Townsend
Hair assistance Christopher Miles
Make-up assistance Anna Kato
Production Jennifer Pio
Production assistance Gage Crismond
Post-Production Ink
Text Habi Diallo
PUBLISHED: NOVEMBER 4TH, 2021