For Wales Bonner, History Becomes Intuitive
Designer Grace Wales Bonner brings her brand's staples to the seaside, pairing plush yellows and greens with ribbed knits and jacquard. This season, the West African golden age of the '70s reappears with vibrance.
By Dora Boras
Wales Bonner's SS22 collection, titled Volta Jazz, is a mediation on West Africa of the 1960s and 70s, borrowing cues from the jazz works of the period, the portfolio of Burkinabe studio portrait artist Sanlé Sory and the work of celebrated Malian photographer Malick Sidibe. Accompanied by a short film directed by Harlem-born photographer Joshua Woods, the collection's vision is a sun-bleached summer memory of jacquard, knit, sportswear and soft tailoring, all native to the brand's oeuvre.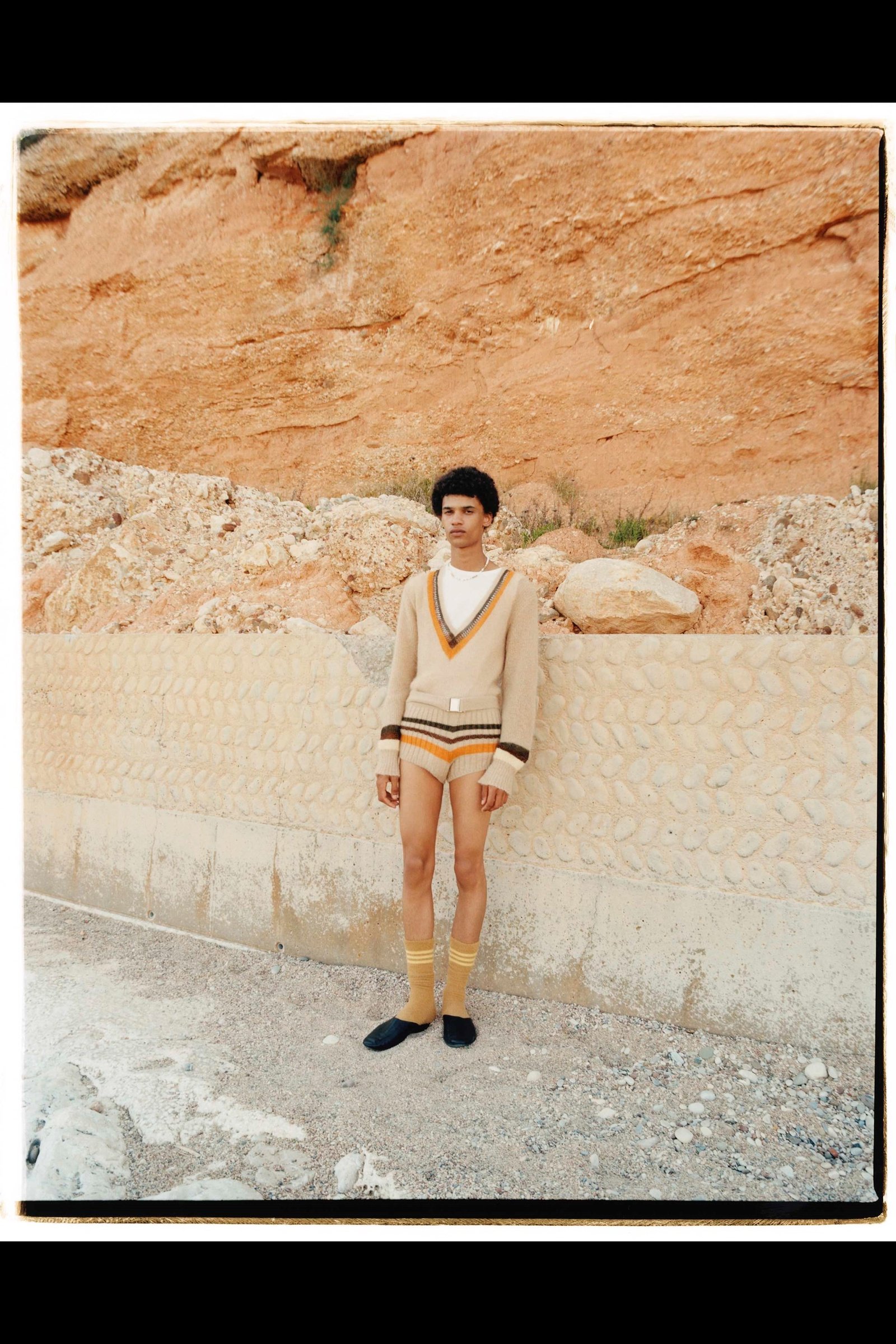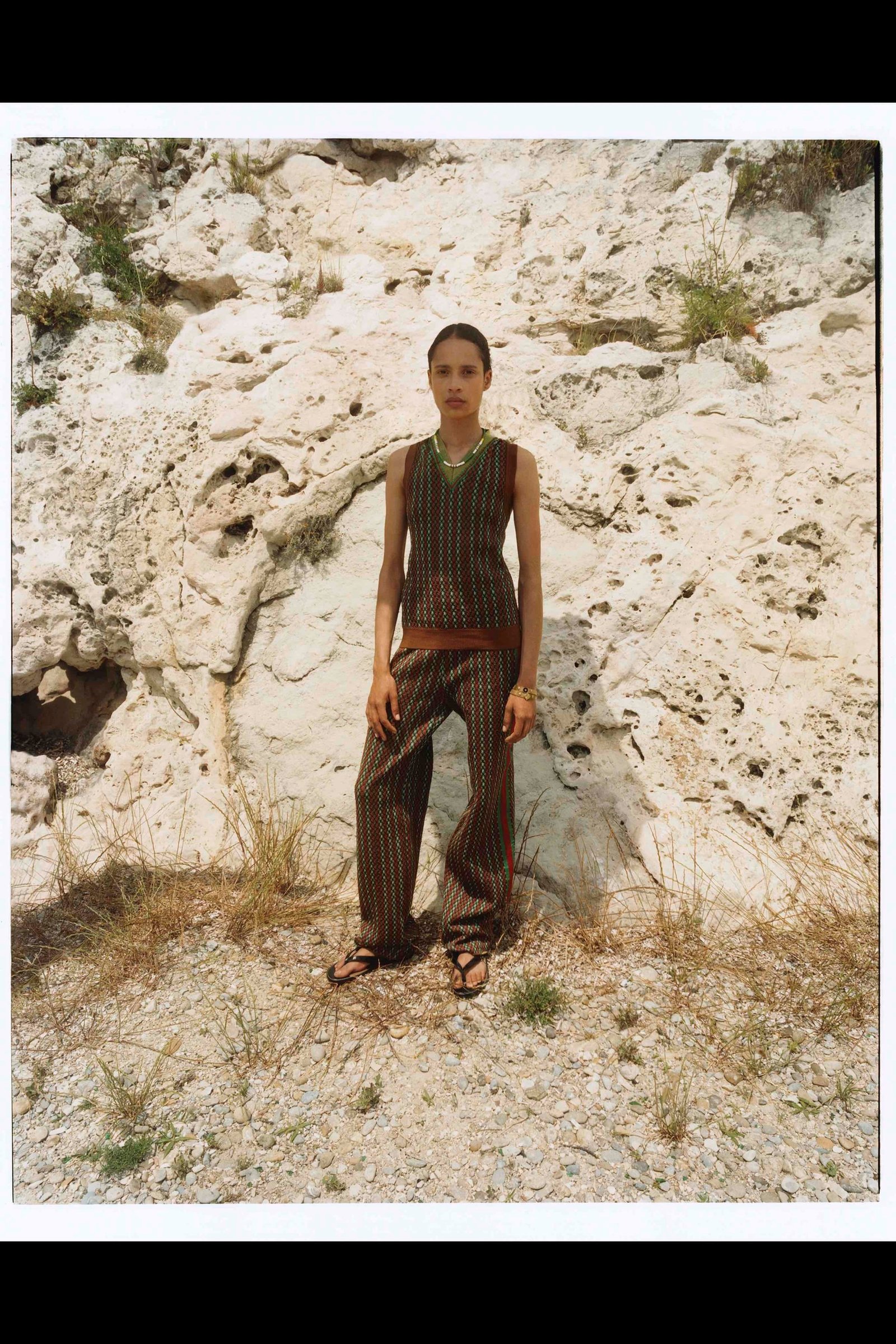 While it's been designer Grace Wales Bonner's project and prerogative to explore the fruitful niches of the African diaspora, her work transcends historical accuracy and becomes relaxed, intuitive and confident. Driven by the desire to soak in the summer sun of the moment, the collection imagines how her characters will dress for a world free from quarantine, social distancing and the ubiquitous language of pandemic-age public health regulations. Wales Bonner translates her brand signatures into an optimistic, relaxed vignette of seaside ease, imbued in narrative and nostalgia.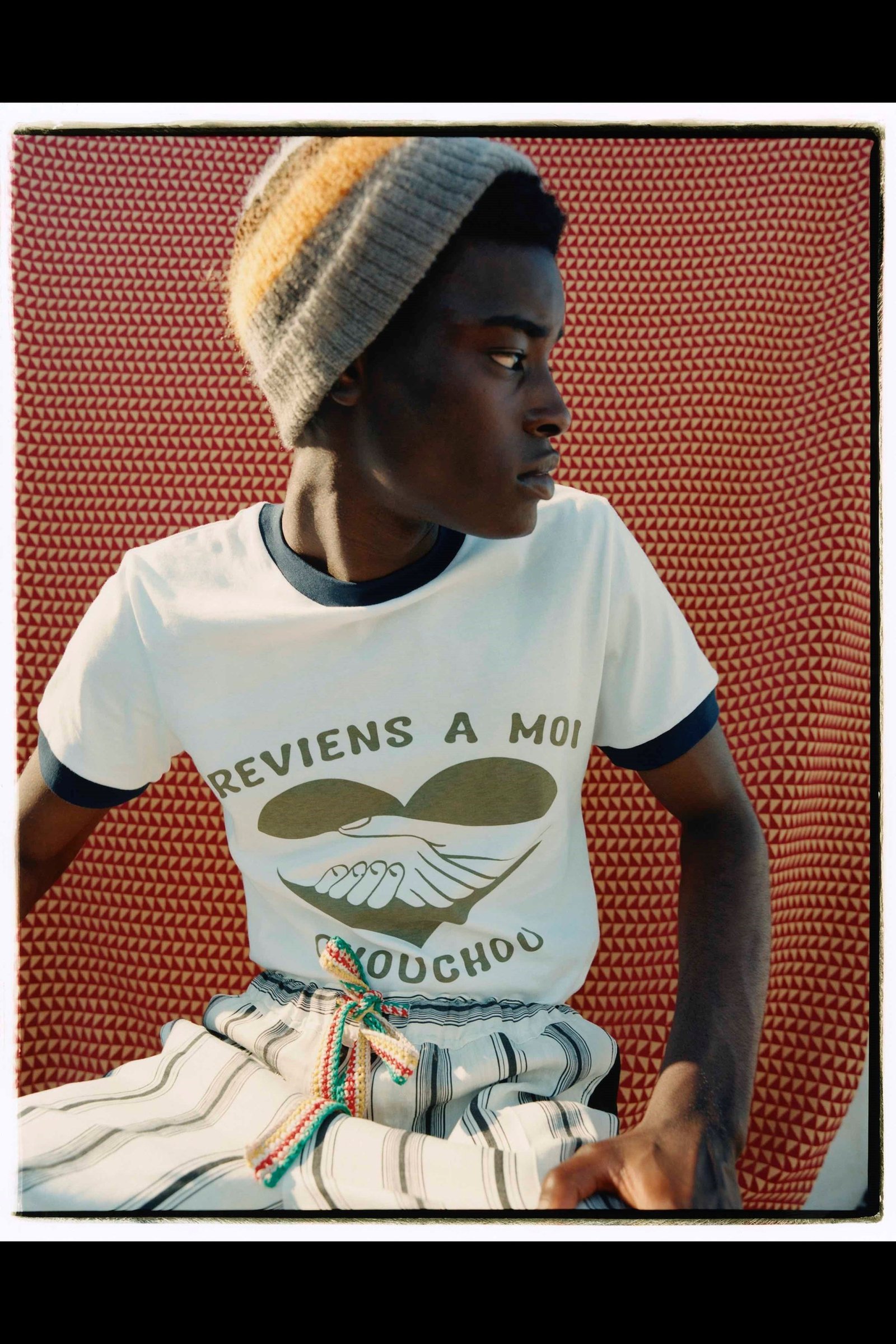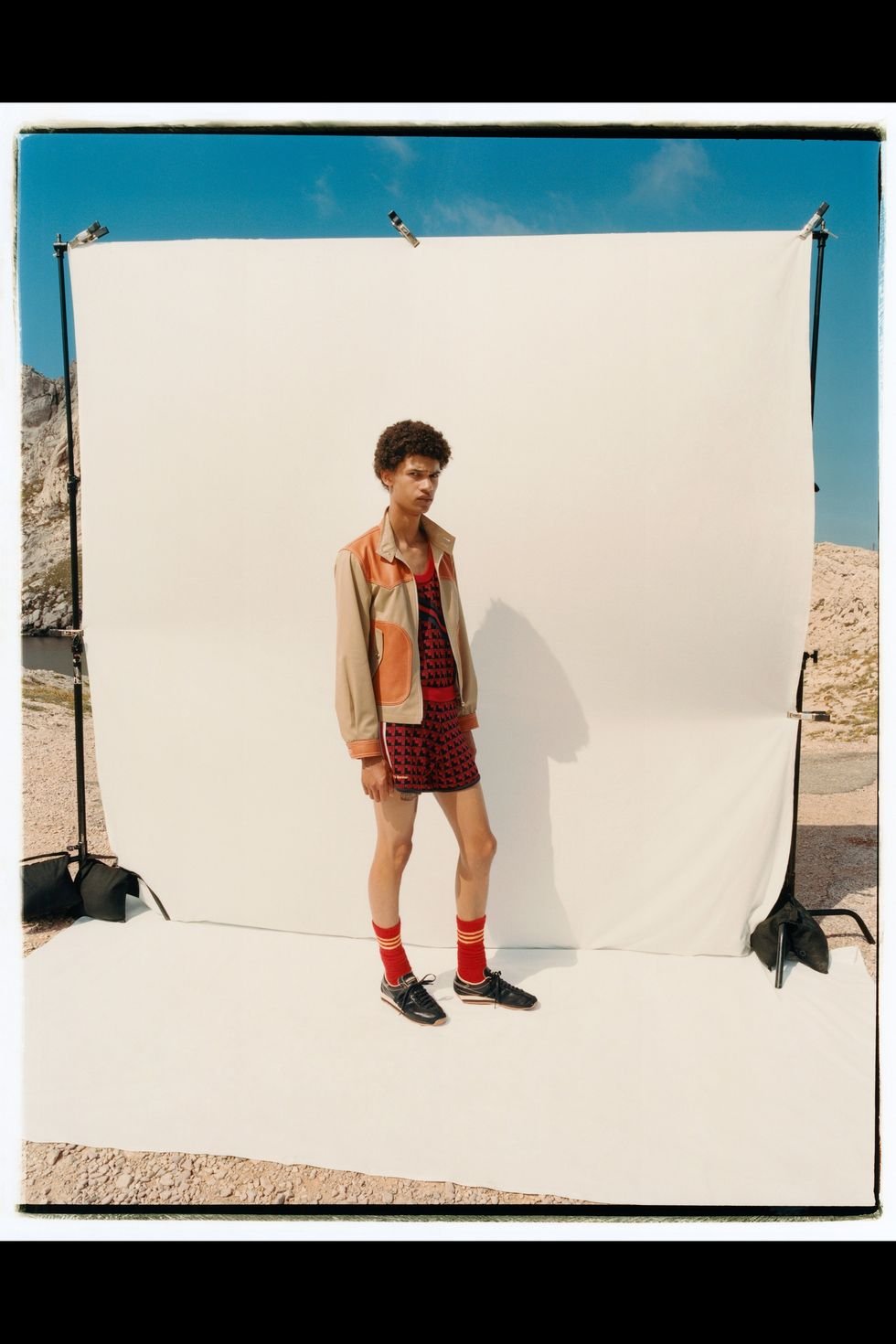 The collection offers an array of staples directly from the Adidas archive of the 1970s. The classic Adidas track jacket is remixed into olive green and sunflower yellow, hitting vintage notes. Fans of the Wales Bonner x Adidas footwear will enjoy the best-selling shoes now paired with checkered laces. True to this year's theme of comfortable replacements for the office, soft tailored formalwear was featured throughout. Comfortable suit jackets and blousy cargo-style trousers were paired with low collars, mules and flip flops. Tailoring was designed with ease and movement, perfect for capturing the beat of the summer rhythm. Knit dresses graze the silhouette and printed separates play on the sporty but polarizing 5-inch inseam as one of the summer's top trends in menswear.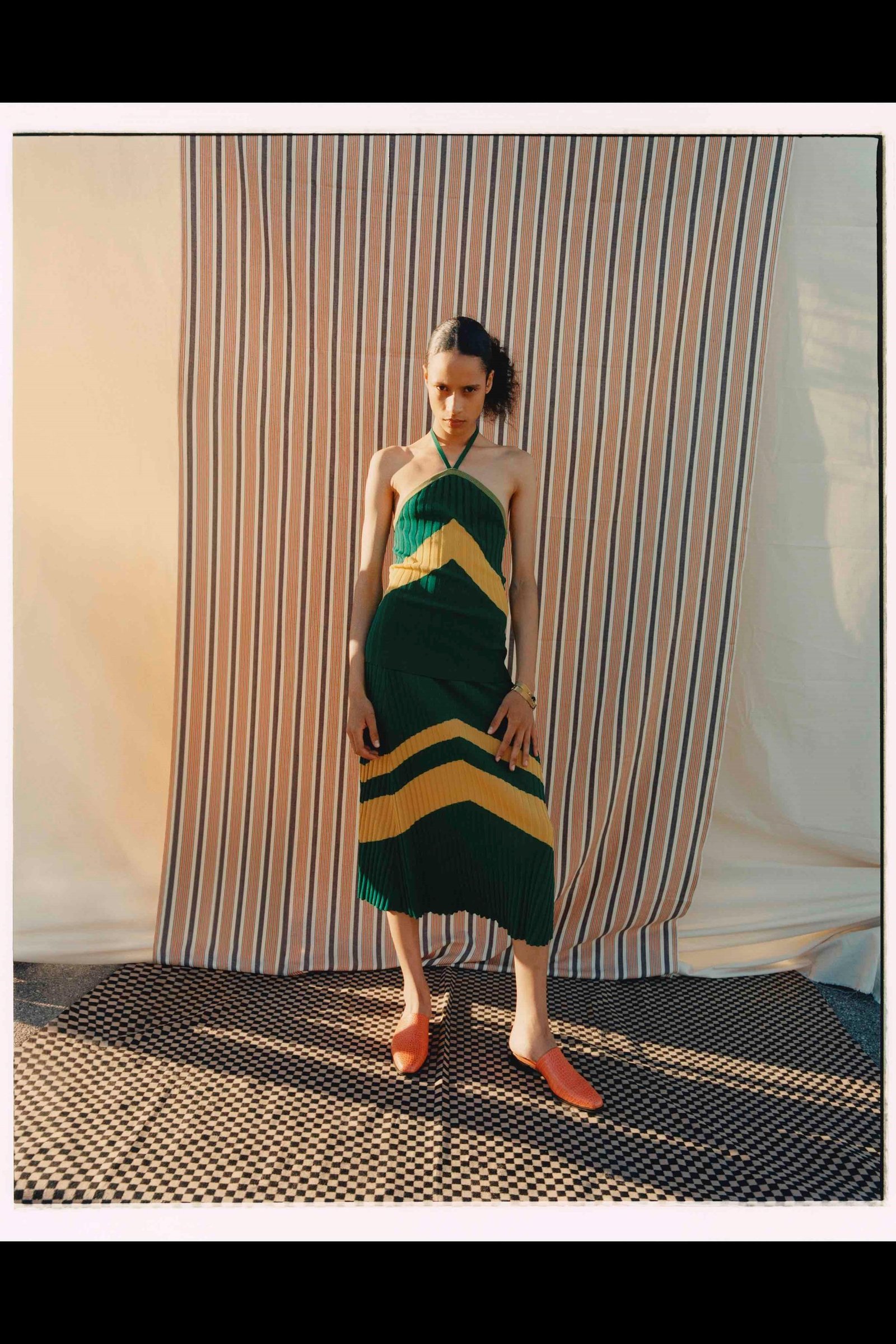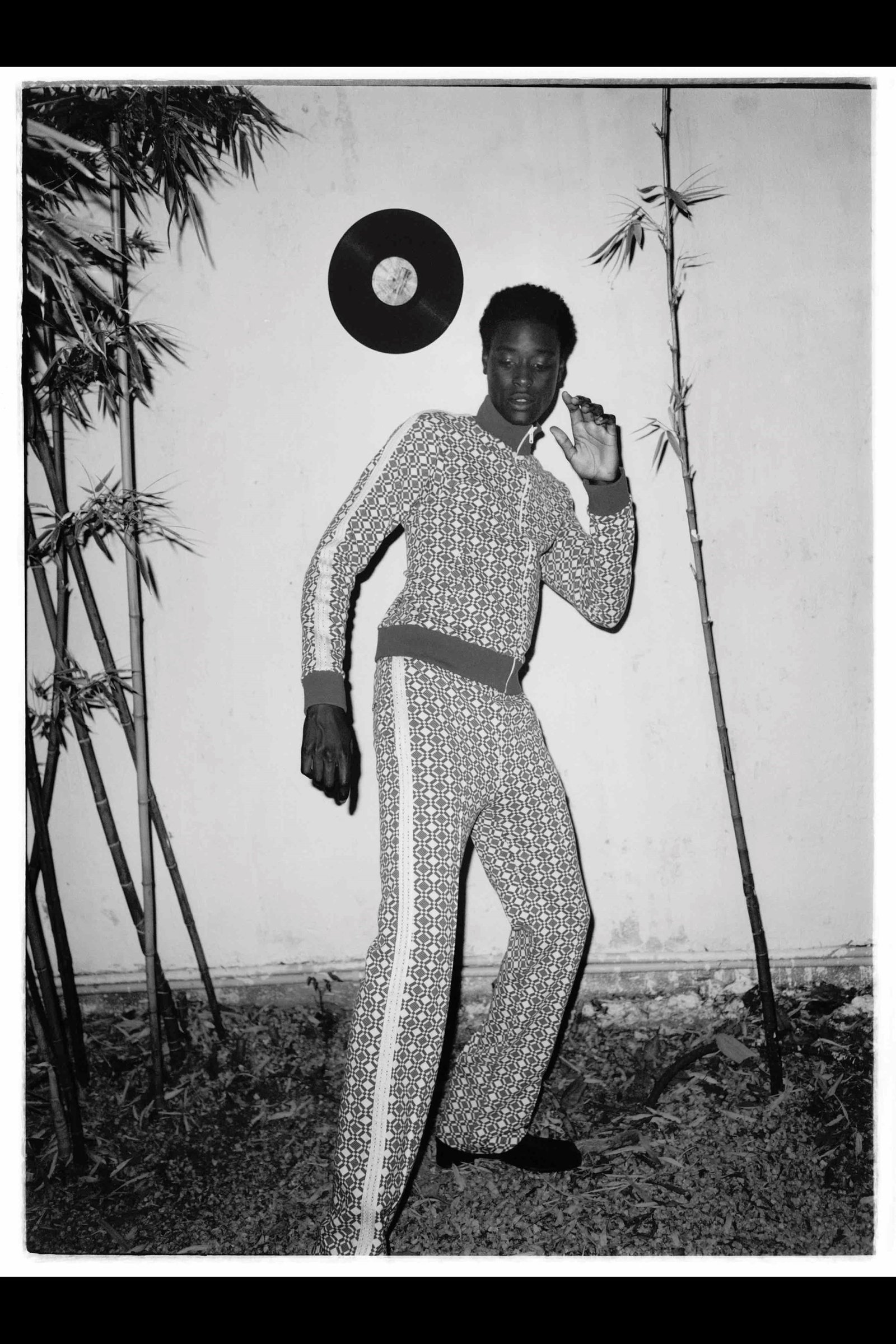 The palette of emerald greens, bright reds, yellows and sky blue was featured on a variety of textures, including athletic pleats that were reminiscent of vintage West African style. A standout two-piece tracksuit felt like the peak of the collection's atmosphere, where thick cuffs and a turtleneck punctuate a bold, disco tile, as if straight from a portrait by Sidibé. Drawstring linen pants and striped, layered dress shirts add an effortless charm to the summer wardrobe. A deep v-neck mohair sweater and matching ribbed shorts is pure '70s nostalgia, now available in the loungewear era. This season, Wales Bonner captures the creativity and zest of summers long past, and celebrates its warm splendour.
Text: Dora Boras
Images: Courtesy of Wales Bonner
Published: June 24th, 2021