Telfar offers this world an invitation back into theirs
After a two-year wait since Telfar left the fashion system, fans and spectators of the brand finally got a show from the New York cult classic brand.
By Beloved Bluv
Even though the brand took a two-year hiatus from the runway, Telfar's fashion language continues to innovate and successfully gain traction. Their classic shopping bags are always selling out, they've released collaborations with UGG and Moose Knuckles, and recently they designed the uniforms for Team Liberia for the 2021 Olympics. On their site, the uniforms are also available for purchase. September 2021, Telfar TV was launched, a streaming network where information about drops/restocks is available, and also users can submit videos of themselves with products to be seen on the network.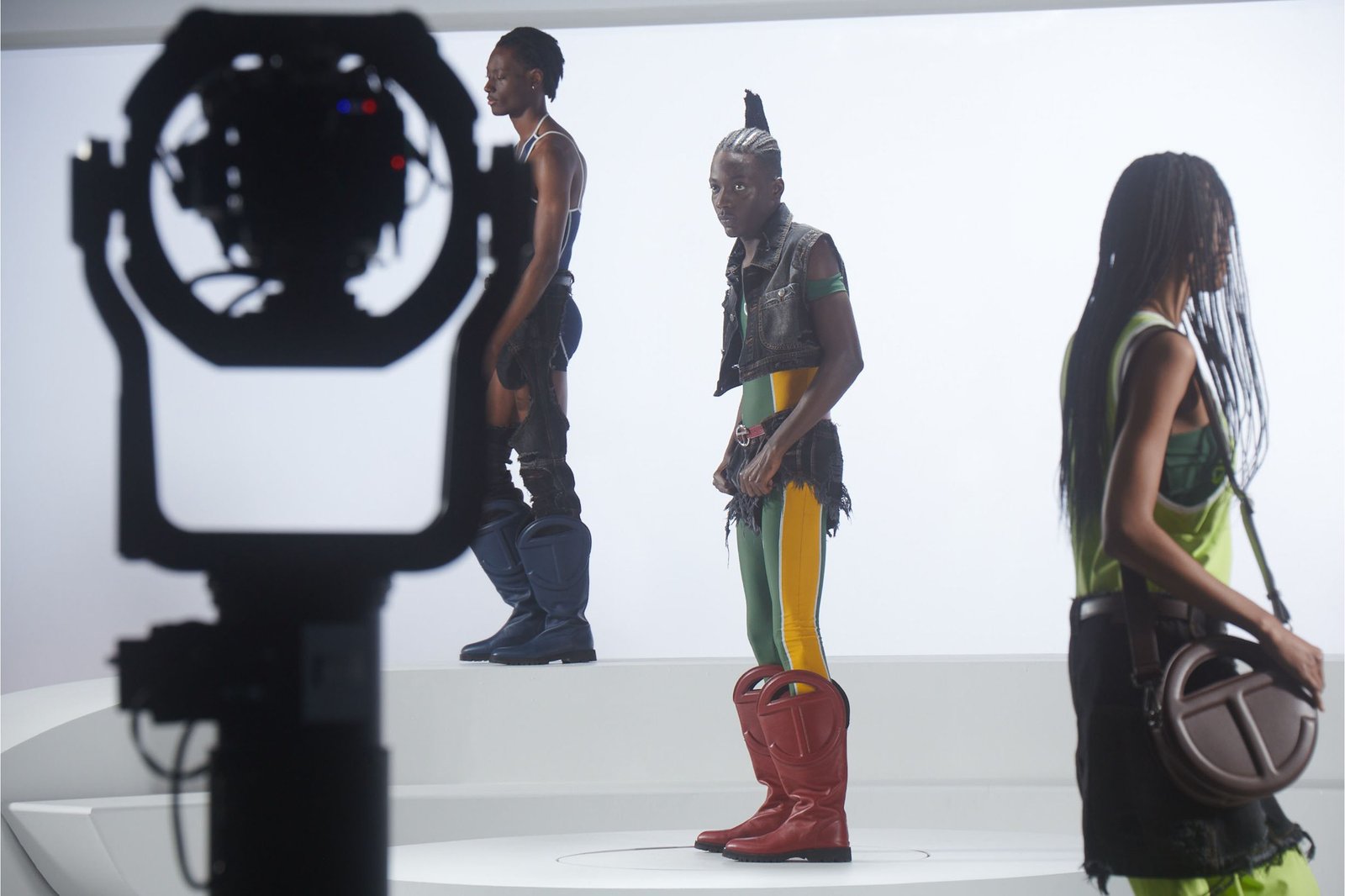 The genius of Telfar TV continued with "PERFORMANCE" – TELFARTV: The Movie (The Fashion Show) "WOW"; a film screening debuting the last six months of Telfar TV, as well as a live presentation of their never before seen post-seasonal collection. The elasticity of the streaming platform was shown and proven throughout the entire show. Within the first five minutes of the show, we are placed in the Telfar broadcasting room; where a contestant from a screen was selected to spin a wheel to choose a bag color they would receive. This small moment shows us the integrity of Telfar keeping up with its motto of accessibility and being mindful of its audience. It is a reference of a communal reference. Telfar is practicing community and commune.
"How do you change the origin of a thing? That's what the garment is actually doing, right? It's making a counterclaim to the origin"- a distant voice in the show. The first part of the runway show was full of constant self-references and altering origins. The add-on to the colorways of the loafers, boots, and various other items gives hope for things to become permanent staples. It seems the identity and codes of the brand are strengthening with each movement.
The sweatbands, sagging pants, tops, and baggy sweats gives signals to homoeroticism, mixed with black sexuality iconography. The clothing and accessories offered allow consumers to play with the past. A past once lived, or a past one might have desired to exist in; a world of imagination. To be clear, a very black nostalgic past.
TEXT: Beloved Bluv
IMAGES: Courtesy of Telfar
PUBLISHED: MARCH 1st, 2022