Telfar designs durag as part of new White Castle uniform
Things we Justsmile about
The uniform and limited-edition collection celebrate 100 years of White Castle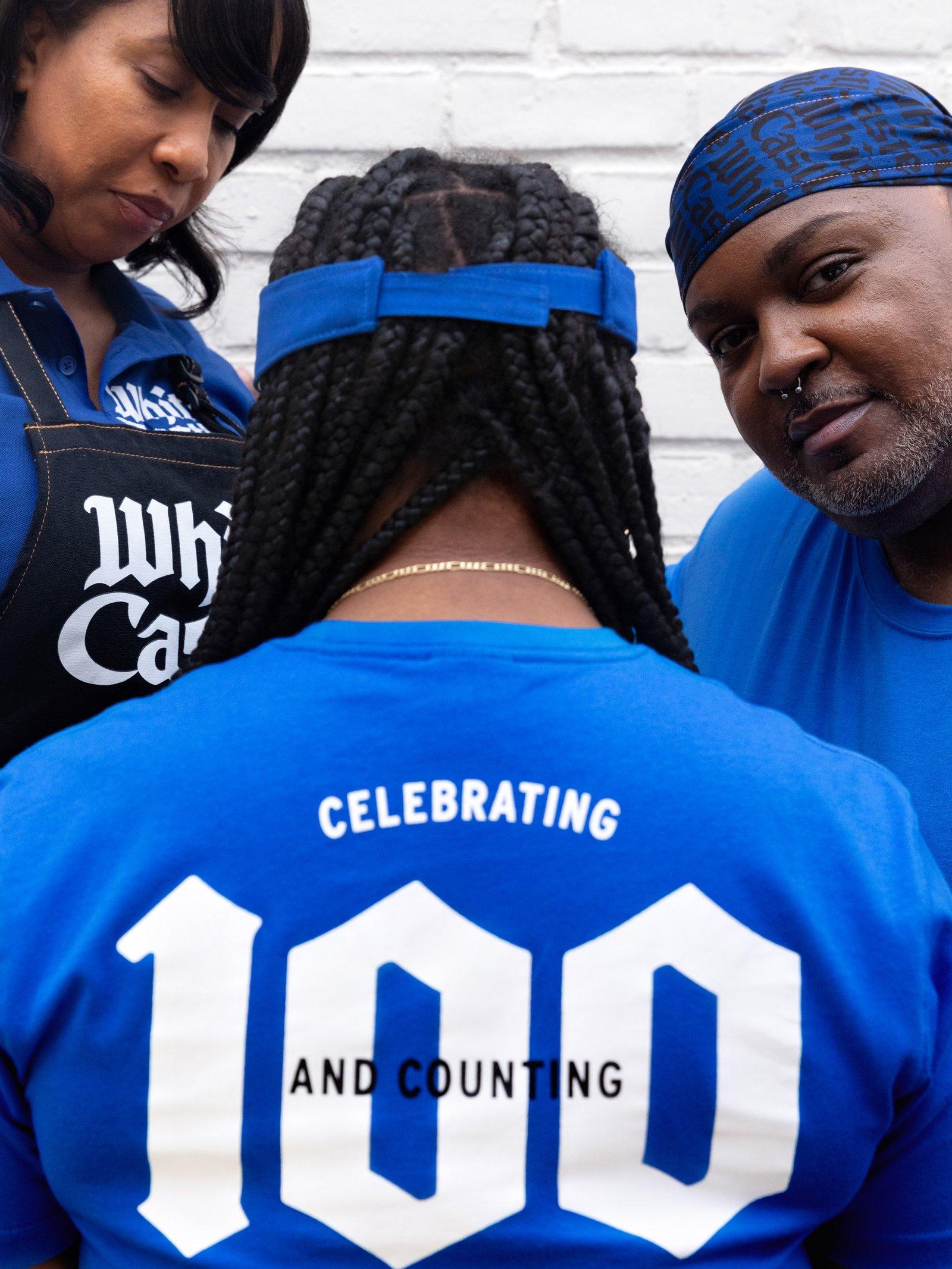 White Castle is celebrating its 100th birthday with the release of a new uniform range designed by Telfar. The commemorative uniform celebrating "100 years and counting" will include a T-shirt, polo shirt, apron, visor, and durag for all White Castle team members.
The new uniform marks the first time White Castle has offered a durag as part of the chain's uniform, and to our knowledge, the first of any American restaurant's uniform. Artist Elliott Jerome Brown Jr. photographed White Castle team members in the new uniform across New York City from the Bronx to Queens, where Telfar Clemens himself was born.
Telfar will also release a limited-edition White Castle collection, including hats, hoodies, and t-shirts to the public. The proceeds of the collection will be donated to the Robert F. Kennedy Human Rights, Liberty and Justice Fund, which provides bail to imprisoned minors, an organization the two collaborators have been supporting since 2017.
The limited-edition White Castle collection will be available at Telfar here.