Self-service gas with Rhude
The LA-native taps into late aughts memories of driving around Southern California for his latest Rhude collection.
Things we Justsmile about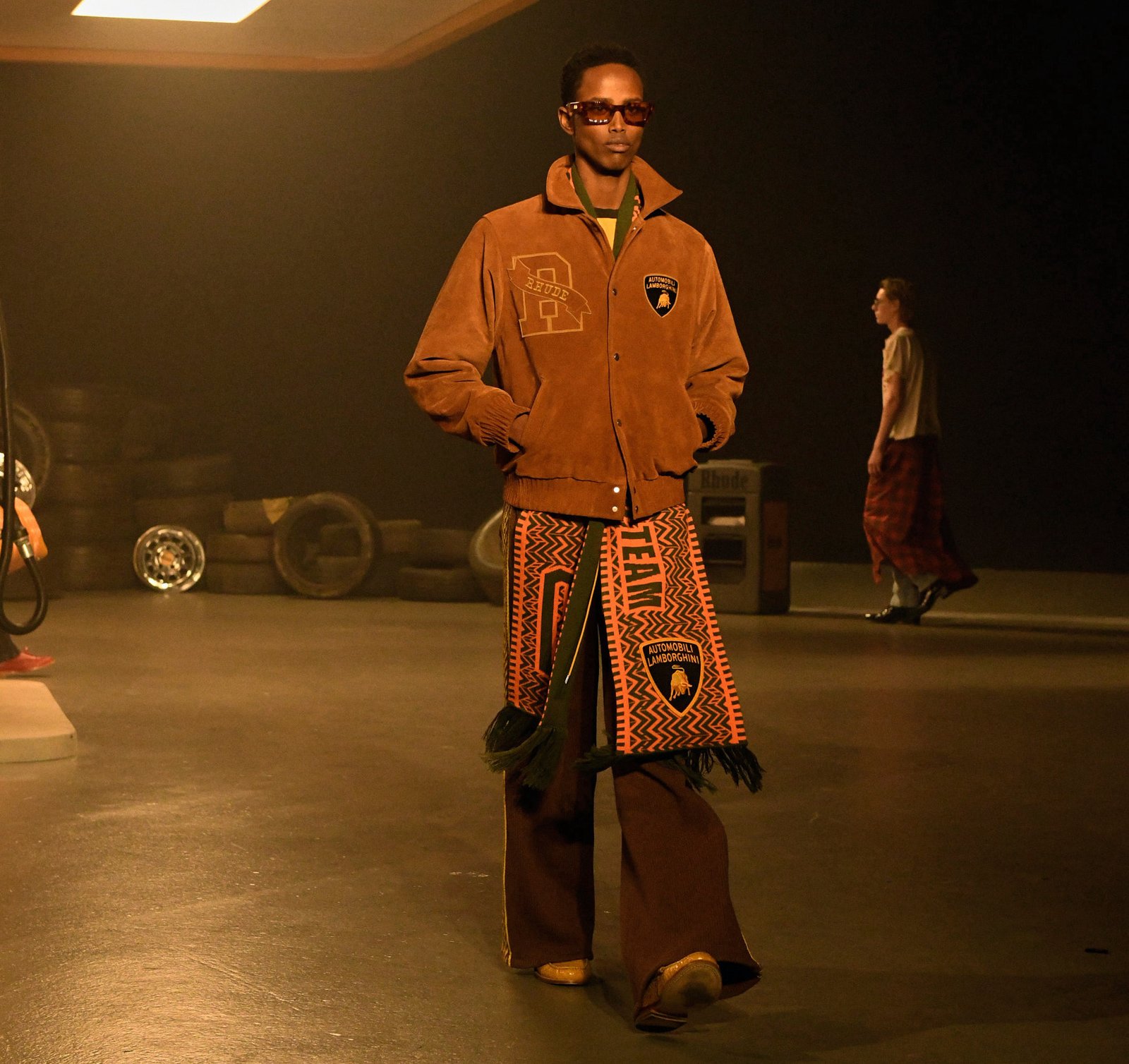 No driver, no gas attendant, Rhuigi Villaseñor fills up self-service. On Friday, February 3rd, the designer's car of choice was an all-white Lamborghini Huracán STO with red brake calipers and red central locks. The Lamborghini was pulled up at the Rhude gas station, the set of his Autumn Winter '23 Rhude show, including a Rhude Tank Truck parked outside. The set was a nod to Villaseñor's formative years in Southern California, riding around in the back seat of his friends' cars eating junk food, buying scratch-off lottery tickets (which he re-created for the show invites), and dreaming of a better life. "In a way, this collection is more of a celebration of the journey. A revisit back to those foundational years where the true essence of the brand came from" said Villaseñor, who's decision to showcase the collection in Los Angeles rather than Paris, where the brand has recently been presenting, was a nod to the roots of the brand.


The collection itself was an effortless development on Villaseñor's ultra-luxe, L.A. bad-boy. Peep Marcos Montoya in a triple-piece all-black leather look complete with black Cuban heels - it doesn't get much badder than that. The collection featured classic Rhude signatures such as luxuriously relaxed suiting, Rolex-chain loafers and piped-trim pajama tops as well as interesting explorations like the rugged and perfectly aged brown ankle-length skirt and collegiate sweaters turned giant scarfs. True to the designer's affinity for luxury super-sports cars, the collection featured items from his second collaboration with Lamborghini (he has also previously collaborated with McLaren). The bags also stood out with the classic Rhude tote coming in racing-car-red crocodile leather and two colorways of Rhude Lamborghini duffles with a Goyardine canvas inspired Rhude print.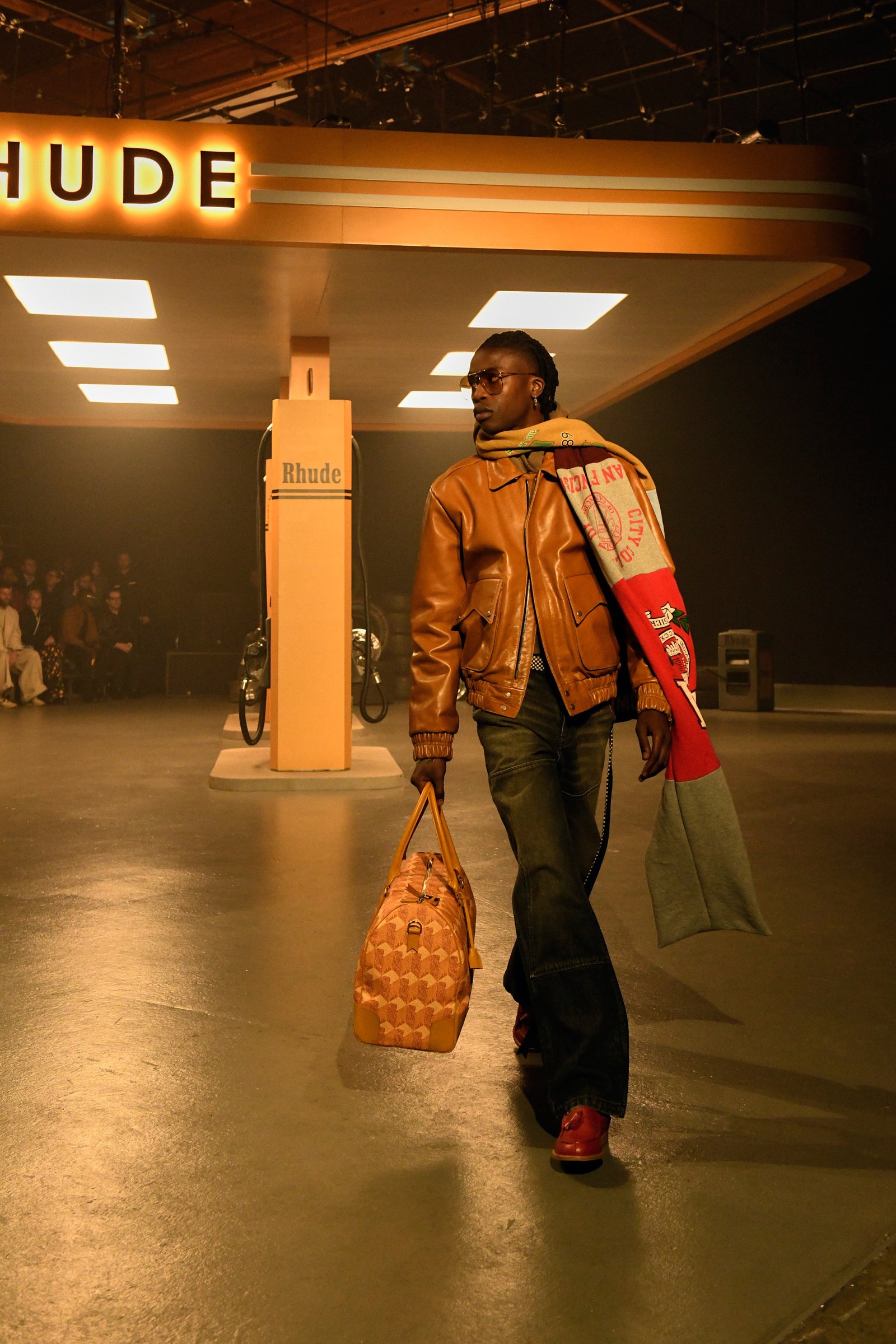 Throwbacks to his youth can be seen through subtle late 00s influences such as metallic pants, fur-lined hoods, k-fed reminiscent camo-cargos, and double-denim. Another calling card to his younger self was the recreation of his high-school gym t-shirt in one of the last looks. A juncture in the collection echoing Villaseñor's personal journey to present day, living the visions that he once dreamt of - "a Rhude awakening".


You can see the full show at rh-ude.com.
IMAGES: Courtesy of Rhude.
PUBLISHED: February 7th 2023.