Nasir Dean, aka Note Marcato, is exploring his subconscious, making his debut album
We caught up with the twenty-year-old Miami native shortly after our L.A. shoot while he was in Corsica, France. Dean talks about exploring his alter ego, Mr. Cardinal, as he works on his first album, cites his four younger siblings as his national treasures, and invites us to pull up at WoW (he's on level 16).
Made in partnership with Burberry. This story originally appears in Justsmile Issue 2, Together in the Fold.
Photography Barrington Darius
Styling Tamia Mathis
Text Dora Boras
Nasir Dean is preparing to unleash another facet of his artistic persona. The Miami native joins me over Zoom while at sea, off the coast of Corsica, France. Dean walks me through the preparation and inspiration behind his eagerly-awaited debut album dubbed 'Mr. Cardinal,' due to be released later this year. 'Cardinal is just the name I gave my subconscious,' he says of the album's title – named after his newly-introduced alter-ego.
Already known under his moniker Note Marcato, Dean is expanding his musical universe. 'Marcato is the highest note in a symphony, which is played more louder and aggressively than other surrounding notes. It's Italian for accent. So, emphasis, essentially. That's how I wanted my music to be viewed in all facets, no matter what style I was portraying at the time. Having it and having it be within that space.'


After turning heads at the Grammys for sporting his now-widely recognizable sugar skull makeup, Dean returned to the motif in his music video for Rafiki, inspired by a childhood love of Disney's The Lion King (1994). 'Rafiki means friend in Swahili – basically I love Lion King,' he explains. 'And I love those types of monkeys. I think they're really cool, and in the movie Rafiki was giving him guidance and peace of mind.'


The look originated from a Halloween costume. 'So I always have this huge Halloween party,' he recounts. 'When I started doing [the makeup], people would treat me as if they didn't know me. But I've known these people for years. I pull up with my jacket, my face paint. For my eighteenth birthday, there were so many people, I was hella nervous. People were shocked, but I was like, I know you! I've just seen you at school. It became more of a psychological study for me, because people wouldn't understand what entity was in front of them.'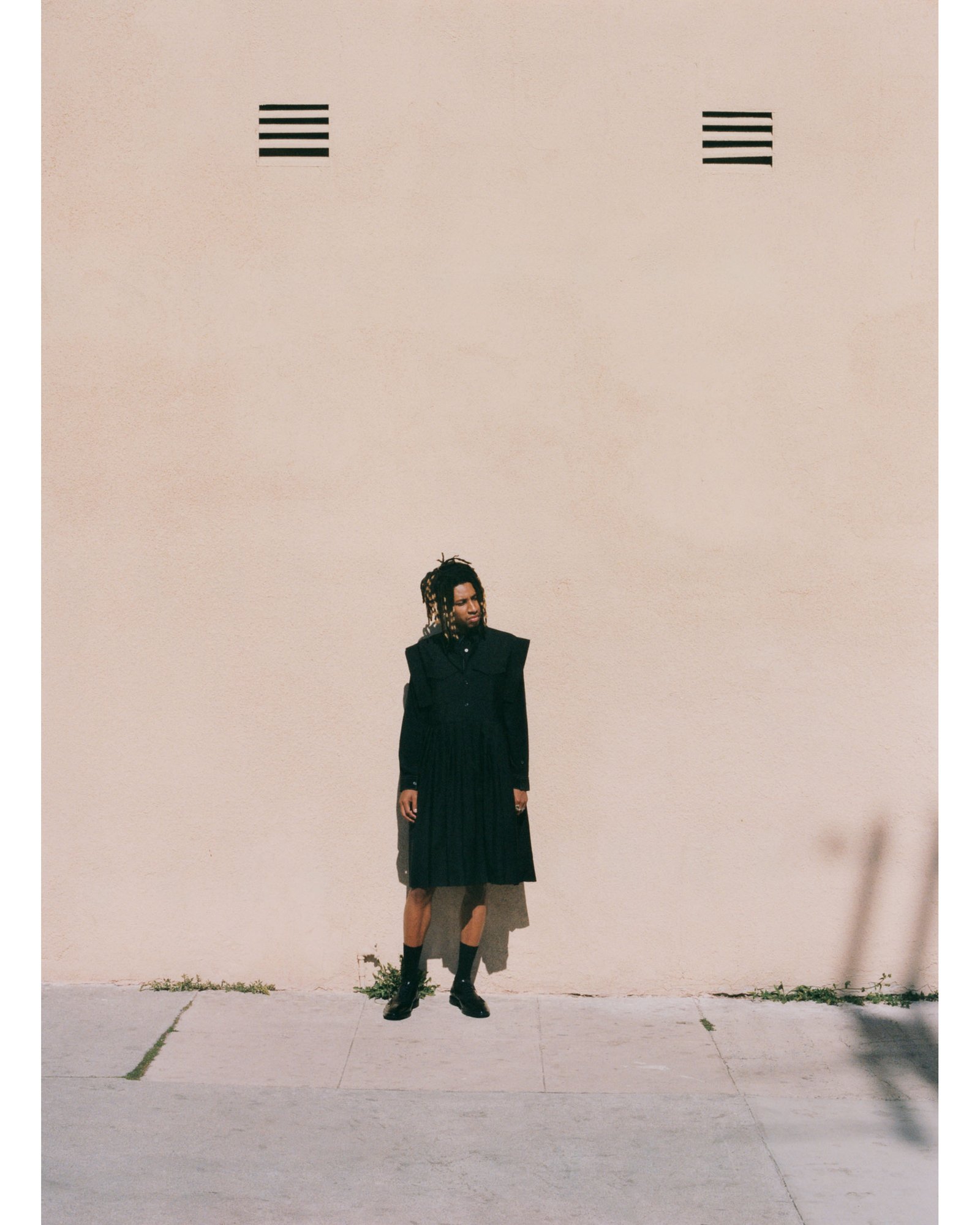 At only twenty years of age, Dean is at a critical point in the genesis of his career, where maturation is beginning to shape the bedrock of his odyssey, emphasizing the focus and self-expression at the core of his vision. Dean is highly inspired by his experience witnessing Kanye West in studio, during a definitive moment in his artistic life. 'I saw Kanye in the studio. And he was just ... it was a different kind of focus. Nobody in there was not a creative, or somebody who was a vibe or an inspiration – it was very interesting,' he says. 'You have all the creatives and all the tastemakers around, and just have everyone there. So that you could really just make it exactly what you want in the clearest way possible. Kanye is currently doing that,' he explains. 'And he's currently living in the stadiums – it's about being in this exact, raw, curated zone to make sure your message is unfiltered.'


It's this highly-curated and enduring attention to detail that resonates with the young artist. 'His artistic freedom is inspiring to me. I think he's a legend. I definitely strive for artistic freedom. Having the outlets to honestly do what he wants in a very fresh way. I love that.'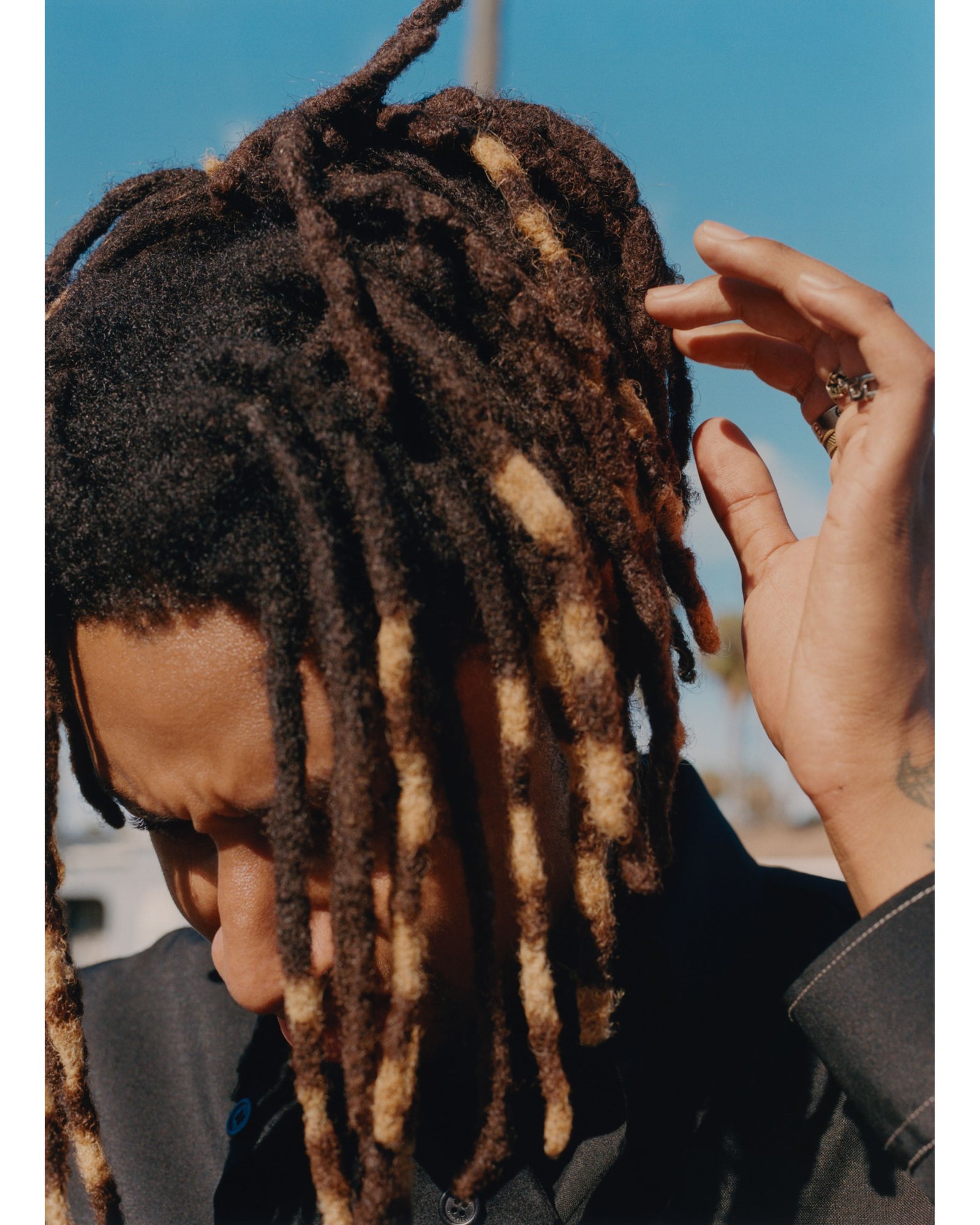 Still in the early stages of his life as Note Marcato, his beginning period offers the opportunity for observation, and allows him to absorb the influence and inspiration around him in creating his own unique body of work. 'I'm just observing, being an astute fan of his and being in the studio with him. You get to feel like the different energies. Hearing about Bill Gates and all these people and then chilling with one of them. You're like, 'oh shit! There's actual structure.' I liked how [West] tried his best to protect his energy.'


Uncovering and learning the artistic process has been an invaluable rite of passage for Dean. 'I make music, I'll have it in my phone for a year or something, but I probably won't be as excited about it as when I made it,' he says. 'I wanted to release something and work on this album, which has been sounding pretty great so far. And make sure that I was still excited about it while I was making it.'


Taking notes from his mentors, he stresses the importance of fully committing to development when working on his album. 'Myself, my creative directors, anybody who's around me, they're going to have a 'Mr. Cardinal' shirt on. It's really, really, really obsessing over what you want in a very, very, very clear way, aesthetically, and having everything prepared.' Even with his clear passion for his craft, he is still careful to mind his energy with meaning and intention. 'It's not about going to the extremes, but going to the right extremes.'
"I would say my siblings are nothing short of visionaries of the future ... I just view them as national treasures, you know what I'm saying? They must be protected at all costs. I'm just happy to be able to spend time with them."
Dean cites one of the greatest influences on his work as his siblings. 'I would say my siblings are nothing short of visionaries of the future,' he says. 'I just view them as national treasures, you know what I'm saying? They must be protected at all costs. I'm just happy to be able to spend time with them.' As the oldest of five children, he had the privilege of watching his younger siblings blossom, and finds a deep joy in his connection with them. 'I've been the first of five but all of them are growing up now,' he recounts. 'I just get to see them grow and shape themselves in new ways. Every single time I come home and I visit them, we just have a great time. Those are my soldiers and that's my clan. We don't play about them.'


'Mr. Cardinal' is set to be a conceptually rich work. Playing with the duplicity of identity, there's an air of cleverness and playfulness that surrounds him when he describes the motivation behind his debut album. 'For this 'Mr. Cardinal' album, I'm actually showing the duality – Mr. Cardinal is essentially the alter ego with the mask. And when I have the mask on, it's Mr. Cardinal's interpretation of Note Marcato.'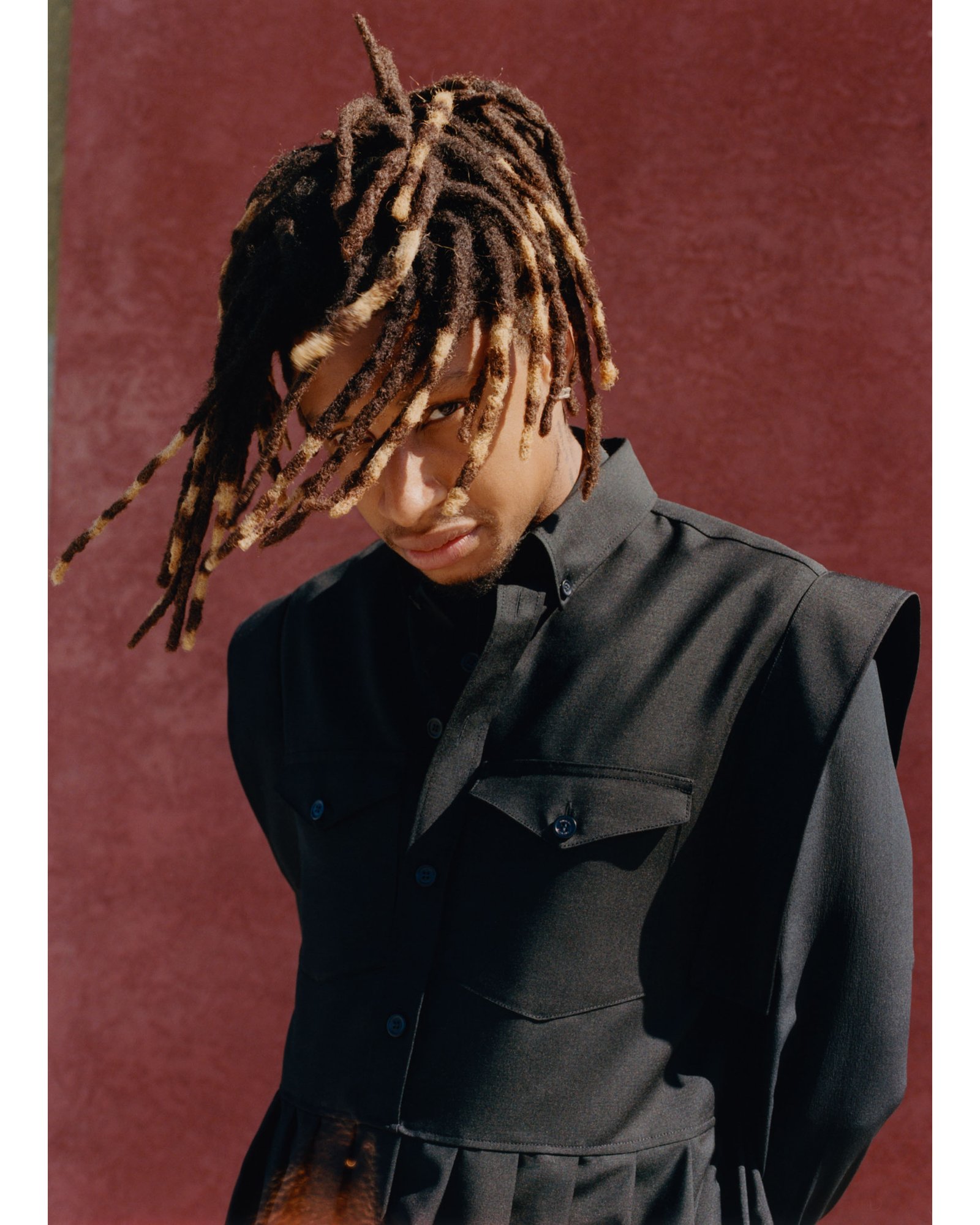 With 'Mr. Cardinal,' Dean is building his own world, complete with characters, lore and costumes. 'I've been surrounding myself with red and different things, and different colors for example, to have my own interpretation of the Cardinal. I'm ready to show people the different side of Note Marcato – they just see me with the face paint. It's going to evolve. Everything has to evolve.' This aspect of his creation is not unlike his beloved massively multiplayer online role-playing game, World of Warcraft, which he tags as the location of every Instagram post. 'I love World of Warcraft. I'm at level sixteen, Death Knight Worgen,' he says, proudly. 'Anybody who wants to join the clan, they're more than welcome to pull up.'


Dean is hopeful for the release of his new record, charged with the appetite and enthusiasm of an artist with nothing to lose but everything to prove. 'Mr. Cardinal' is something that is going down in history because it's the first [album] in my life, that's implemented in a very specific way. I've been working with New World Symphony, with Three 6 Mafia and I'm working with my blessed co-producer. I have a Trippie Redd feature on there right now,' he says, eagerly.' There's some different types of vibes going on. And I'm just ready to get right to it.'
Hair Tiago Goya at Forward Artists
Make-up Sara Tagaloa
Photography assistance Nick Rufo
Styling assistance Emma Spencer and Bre Townsend
Hair assistance Christopher Miles
Make-up assistance Anna Kato
Production Jennifer Pio
Production assistance Gage Crismond
Post-Production Ink
Text Dora Boras
PUBLISHED: NOVEMBER 24TH, 2021