Liv.e on the importance of giving art the time and legitimacy it deserves
Liv.e's vocals transcend generations, and what she's learned along her artistic journey make her wise beyond her years. The Dallas-raised, now L.A. local opens up about finding creatives with equal exchange, making art for yourself, and finding your perspective.
Made in partnership with Burberry. This story originally appears in Justsmile Issue 2, Together in the Fold.
Photography Barrington Darius
Styling Tamia Mathis
Text Habi Diallo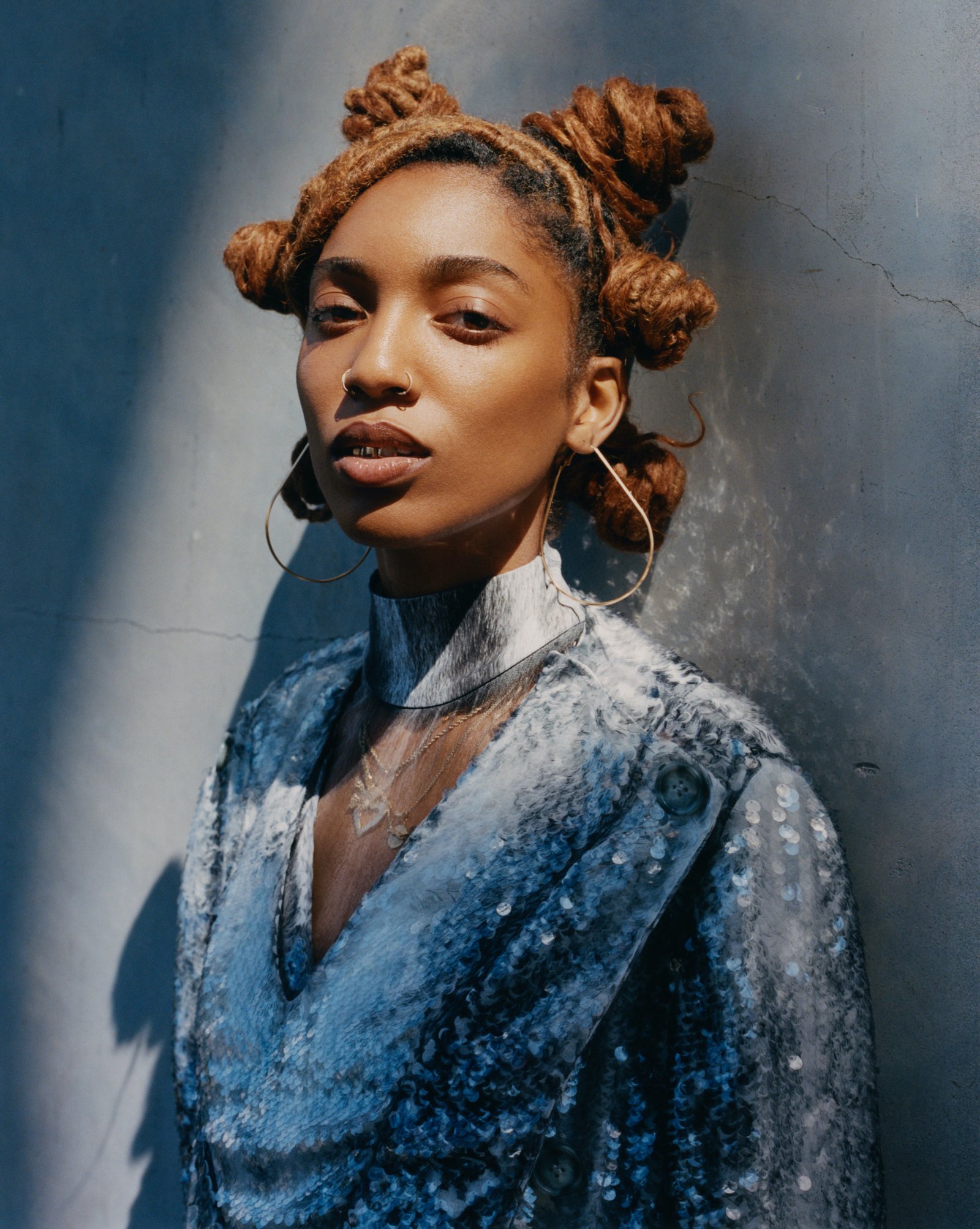 There is a unique experience for those who are born in the late 90s and early 2000s, they can relate to the synergy between remembering a time pre-social media, but also not knowing a life without the internet as a constant. While her earliest memories of music revolve around her father's floppy disk and the choir at church, singer-songwriter Liv.e's career took off online and has since established her as not only a young artist to watch, but one who is here to stay.


Born and raised in Dallas, Texas, her effortless vocals transcend generations and could be easily mistaken for someone before her time. After leaving college in Chicago – where she studied Architecture and Object Design – she embarked on a journey travelling through the United States and Denmark, before returning to Los Angeles, where she currently resides.


During her travels she spent time in St. Louis, where she created her twenty-song album 'Couldn't Wait to Tell You' (released 31 July 2020) and worked at what she refers to as a 'regular ass job.' While the job title may be perceived as such, the person working it was far from it. Not everyone behind the till at Urban Outfitters can say by the age of twenty-two that they had received praise from the likes of Erykah Badu, Tyler, The Creator and Earl Sweatshirt –whom she toured with. Yet despite all the public co- signs, her demeanor remains poised as she details the importance of giving art the time and legitimacy it deserves. 'Art is so sacred, especially music. So, I just feel like if I'm not ready to convey the messages that I'm receiving, then there's no sense of me trying,' she explained, 'because otherwise I'm just making shit just to please people.'


We spoke with Liv.e about her travels, her move to L.A. and making music on her own terms.
Habi Diallo: When did you start getting involved with music?


Liv.e: I didn't make anything until like 2016 or 2017, it was mad late. But I was DJing with Dolfin Records before that. I was kind of just hanging with them more than anything and just absorbing all the knowledge. I would learn a few things but I feel like most of it was kind of just watching. Then they did this thing called 'New Math Mondays' in Dallas and I was a part of that, which was really fun. After that I went to college to focus on art, and then I was like 'damn this is a scam,' that's when I finally actually started making music for myself.


HD: Could you talk us through your process of making music? Where is your starting point and how does it make you feel?


L: I would say – I really have got to feel it in the moment and that's usually the hardest part –getting myself into the mode of doing it. Lately, it has not been coming from a side of 'oh, I want to do this' and more of 'can you do this please?' I feel like that for sure can change things up. But initially I would say it could really change ... it really depends. If I'm making it myself, then I'll probably start with a beat. Or if I'm working with somebody else, like a producer, it's really just getting a group of sounds that I feel like are very cohesive and I go from there. By myself, it takes a lot of time. Without the proper collaboration, I don't feel as inspired as I usually would. When I was in Dallas with Dolfin and all my friends were in Dallas, that is when I feel like I was the most inspired. Everyone was bouncing ideas off each other and that was necessary.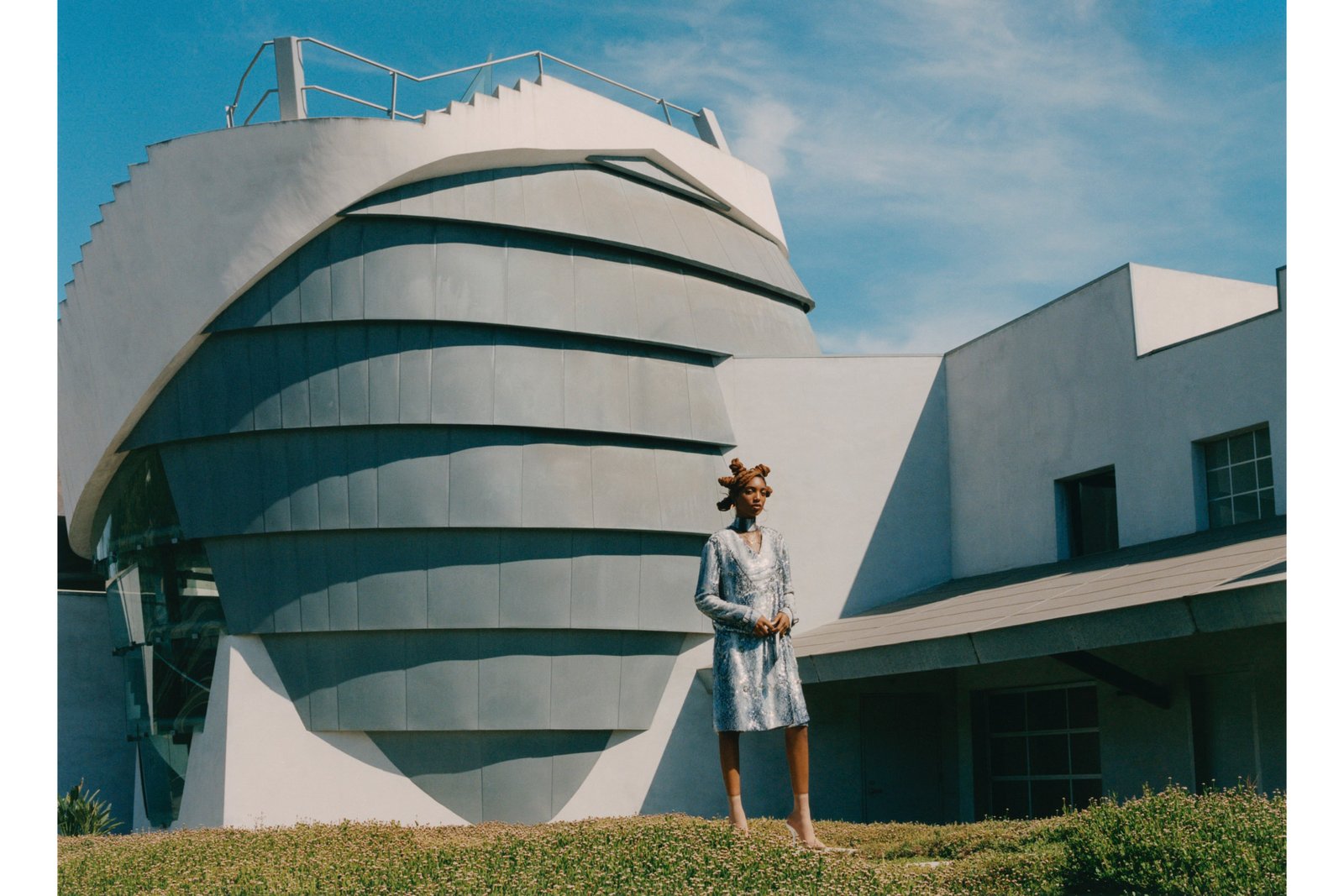 HD: What prompted the move to L.A.?


L: I did a lot of traveling and working for free honestly. It was fire, I went to New York and made 'Hoopdreams' (a mixtape released in 2018). Then I went to Chicago for a little bit, like for a very short amount of time. And then I moved out and went to St. Louis to stay with my mom. I made a lot of cool stuff there that is probably never gonna come out. But that was inspiring because it was a small city and they're so stuck in time – it's literally just the energy of the city. That is where I made 'Couldn't Wait to Tell You' [her debut album] but I was also just working a regular ass job. I was working at Urban Outfitters and I feel like that is also my inspiration, doing shit that I'm not supposed to be doing. I was just there thinking, 'damn, I'm so much better than this.' I feel like that is inspiring because I don't feel like I'm there for the job, but I'm there to show people that they don't need that shit honestly, you can do what you want to do. Yeah, it's detrimental when you need to get your money but they aren't even paying enough for survival. I didn't work there for that long, after that I went to Denmark for four or five weeks. That was an experience, it was really cool because that was the first time I went somewhere far by myself. I turned twenty-one there, then I came back and moved to L.A.


HD: Do you think travelling and being in such different environments helped you find inspiration for your music?


L: Honestly, yeah but no. I think it just helped me with life experience for sure and it helped me realize my power. The funniest shit to me was seeing the jazz scene in Denmark ... It's like they literally tried to make Black music but it just did not hit. It's so crazy being a Black American person anywhere because you see people who have the same skin tone, but they do not have any of the same experiences of being in America; it is just a totally different ball game. That was really interesting to me because I was like, now I understand why Miles Davis and all these people came here, it's so simple! I just have to be myself and everyone's like 'wow this is crazy!'. That was for sure inspiring, maybe too much. But it gave me an advantage that I didn't realize would make a difference later on in terms of experience. It wasn't a tour or anything, but it was more about the fact that I was able to go somewhere and make music – which is not something all people are able to do. It was interesting, when I got to L.A., I had a lot of lessons to learn here.
"It's supposed to be like the old times; we're supposed to evenly exchange things. It doesn't always have to be financial collateral, it could just be like, 'Oh, you're good at this. Can you help me with this? And I'll help you with that.' I feel like so many people miss out on the fast track."
HD: L.A. is known to be quite intimidating at times, did you find it hard to find your people when you arrived?


L: Before I came to L.A., I knew a couple people that were already here, like Pink Siifu. Honestly, me and Pink moved as a unit for a long time. When he was in New York, I was in New York, when he was in L.A., I was in L.A. I was so young so I felt like he was my clear guidance – the person that I could trust and feel safe around. And then when I got here, I met others, and naturally met the tribe of people that are genuine and who are here for the right thing. So that was cool, but then shit here just changed and it changed fast, maybe in like 2017 to 2018. It was just a lot of transitioning – so many things happened so fast.


HD: How important do you think community is when starting your career in a creative industry?


L: It is important when you're starting from the bottom. Finding people that you can work with and that can help you is important. Also finding people that know where you are, and who aren't trying to exploit you too early on is very fucking important. I did not have money for shit – my first videos, I was making them on iMovie. I feel like a lot of people think 'I need a budget, it's so hard to do this because I don't have the budget ...'


Nobody wants to work with somebody that's just gonna use people. It's supposed to be like the old times; we're supposed to evenly exchange things. It doesn't always have to be financial collateral, it could just be like, 'Oh, you're good at this. Can you help me with this? And I'll help you with that.' I feel like so many people miss out on the fast track.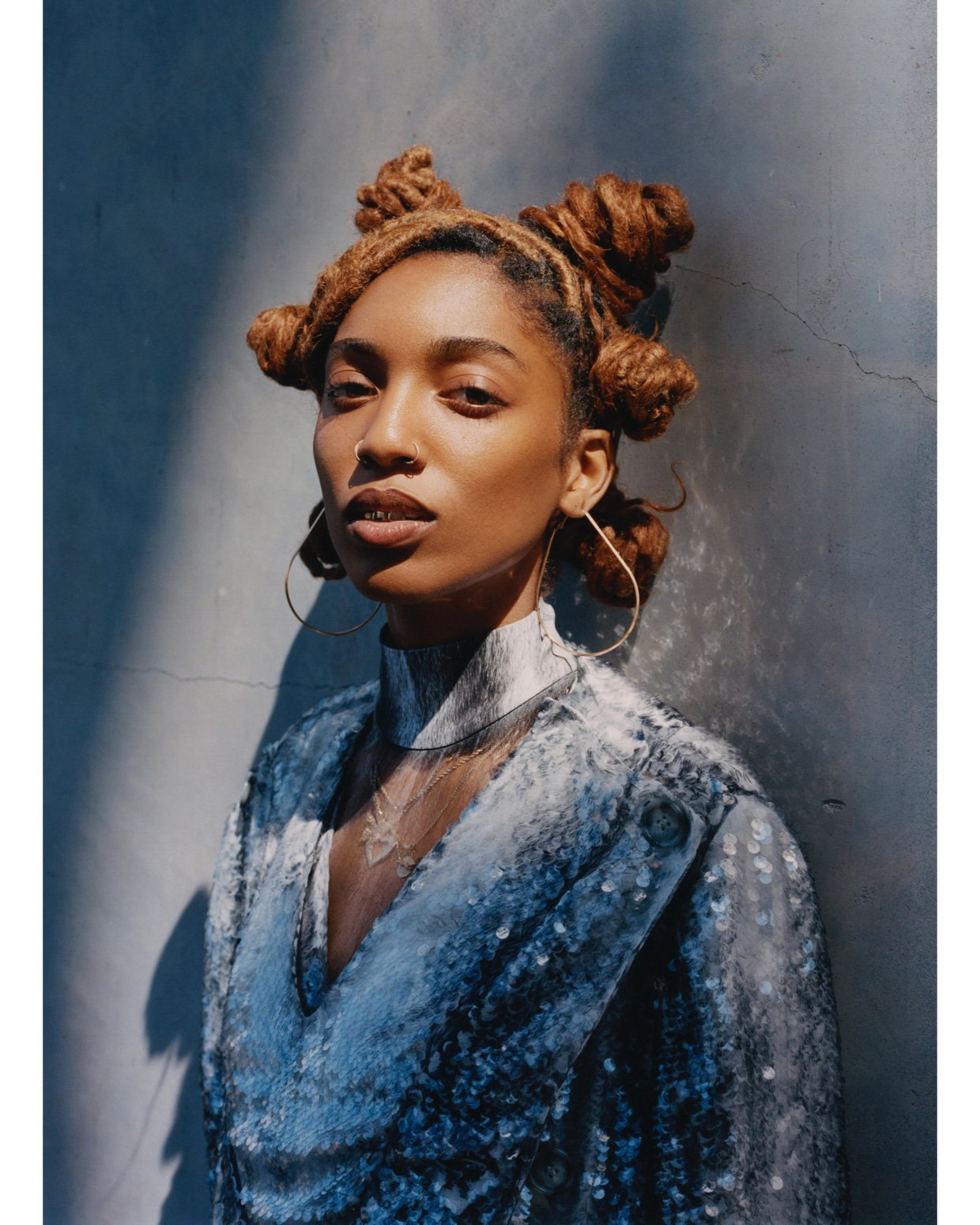 HD: You started making music pretty young, what advice would you give to someone starting in the industry at a similar age?


L: Just take your time. Do it for you, don't do it for anybody else. Don't do it to get somewhere and don't use music or artistic measures as a means to get by. Or you know, you can but it just doesn't go well. Then you start kind of selling yourself short in a lot of places. Especially if you don't just naturally love it. And if you're young in the industry go indie ... There are so many independent artists that have done it by themselves. It really just takes true trying and talent. If that's not your lane, you don't have to force it. Just think of the feeling that it gives you or the messages that are there or even where it comes from! When I think of music, I think of ancestral shit, like the way that they use music to transcend. Everyone has their own perspective, but for myself that shit is extremely spiritual.


HD: What's next for you?


L: I don't know, you have to wait and see. Usually, I don't even know. The next thing I look forward to is just learning how to be patient. Everybody's gonna have your back. Honestly, I always have something ... just never know when.
Hair Tiago Goya at Forward Artists
Make-up Sara Tagaloa
Photography assistance Nick Rufo
Styling assistance Emma Spencer and Bre Townsend
Hair assistance Christopher Miles
Make-up assistance Anna Kato
Production Jennifer Pio
Production assistance Gage Crismond
Post-Production Ink
Text Habi Diallo
PUBLISHED: NOVEMBER 19TH, 2021