María Isabel on her first tour and how Queens and the DR have shaped her
María Isabel grew up in a "very Dominican household" in Queens, surrounded by the Dominican Republic's "very musical in-your-face kind of culture" since she could speak. Having only taken writing and recording full-time recently, Isabel has proven it's in her blood, releasing two EPs this year and touring the U.S. last month, with more on the way.
Made in partnership with Burberry. This story originally appears in Justsmile Issue 2, Together in the Fold.
Photography Barrington Darius
Styling Tamia Mathis
Text Dora Boras
'I truly haven't played any of my released songs to an audience before,' María Isabel tells me as she soaks up the last days of the Californian summer in a park surrounded by flickering green sweetgum trees. As Isabel recounts her past week, she beams with excitement, she's begun rehearsals for her first-ever headline tour. The Dominican-American musician, originally from Queens, released her first album, 'Stuck in the Sky' (2020), mid-pandemic, launching her career with no way to perform her debut solo project. As she prepares to travel for a month-long tour, Isabel has just finished recording her soon-to-be-released second EP, 'i hope you're very unhappy without me.'


Dora Boras: You're soon to be touring the East and West Coasts with a stop in Canada too. How is it getting ready for life on the road, and have you begun rehearsals?


María Isabel: I started rehearsing a week ago. Doing that for the first time is weird, because I spent so much time with this first EP and now, working on the second one. I haven't gone back to the first EP in so long ... I feel like there was a weird gap between like release day and getting to finally play them live. But it's exciting. I feel like I haven't had that experience at all, since putting out music, because of the pandemic. I truly hadn't played any of my early songs to an audience before. The first day of rehearsal made me so excited, because I can finally stand in front of people and get their reaction live.


DB: Is this your first tour? What are you looking forward to about touring?


MI: This is my first tour performing my songs. I feel like everyone in the audience is going to be just as happy to be there [as me] – and grateful that we can be in person. You know, you don't know what you have till it's gone. I feel so happy to be back. Regardless of what capacity it is in [the venue] ... I haven't seen a live show in so long.


DB: Absolutely. I've been missing live events so bad. I watch old videos on my phone, and I'm like, 'Oh, my gosh, I can't believe how ungrateful I was!'


MI: I know, taking everything for granted!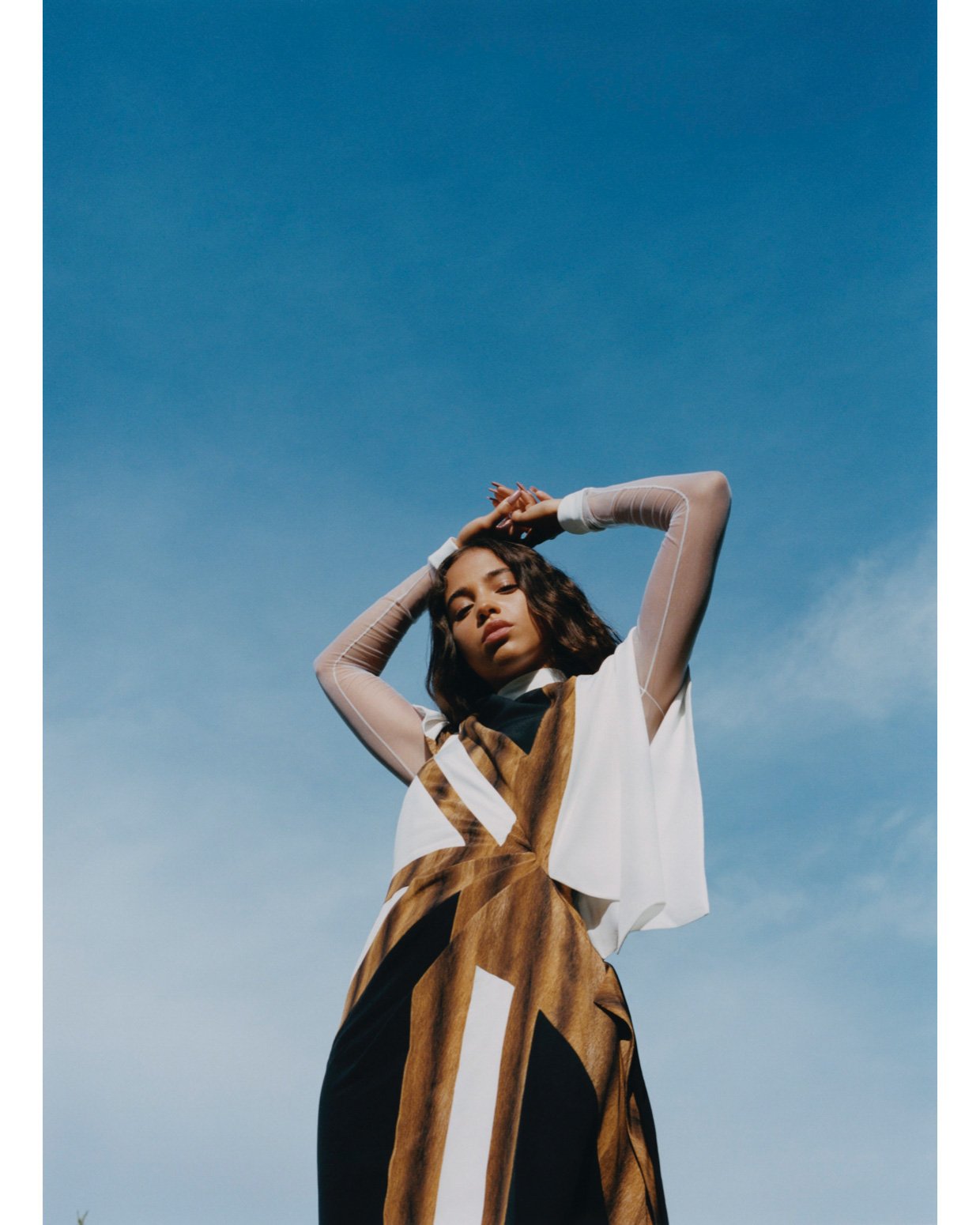 DB: Absolutely. I'd love to hear a little bit about you and your start. What were your influences growing up? And what was the moment that you decided to pursue music full time?


MI: I grew up singing. I don't really know how that happened – to have been singing since I could speak – but I grew up with a lot of music playing in the house. My parents are Dominican, but I grew up in Queens, New York, so a lot of hip hop and R&B playing. And that was late '90s, early 2000s. All the female pop stars at the time were my influences. As I grew up, it was mostly very honest women that I was attracted to, when it came to music, like Alicia Keys. But I always knew I wanted to do music.


I didn't exactly know how to get started. I was working part- time at a Learning Center. And then in my free time, I was doing music. In the pandemic, I got let go because no one was coming in to physically learn. And I was like, 'What am I gonna do with all my free time now?' So I decided to do music. By the end of quarantine, I had [finished] the first project. I felt like I couldn't go back; I had to just go forward and figure it out.


DB: Do you feel like it's almost a silver lining of the pandemic that you were able to finally get that push into music full time?


MI: Yeah, absolutely. I don't know that there ever would have been a right time to quit my job.
"I think overall, the Spanish language and Latin American culture are also very romantic and emotional. ... Especially when writing, [there's a] sense of romanticizing things ... and wanting to make it as beautiful as you can."
DB: Sometimes you need a little kick in the butt. How has your Dominican heritage been an influence on you, in both your style and your style of music?


MI: I grew up in a very Dominican household. A lot of my family's still in the DR. So, I go back often. It's also a very musical in- your-face kind of culture. I think that my love of music definitely is rooted in that. I think overall, the Spanish language and Latin American culture are also very romantic and emotional. It has shaped who I am.


DB: Would you say it's the same emotions that resonate with you, when you're in the studio working on music?


MI: Especially when writing, [there's a] sense of romanticizing things. I always feel with music, I'm trying to be honest. But at the same time, it's kind of like when you tell a story, and start telling it through rose colored lenses and wanting to make it as beautiful as you can, regardless of what you're talking about.


DB: How do you approach your songwriting process? Do you have a certain method that you go to for inspiration?


MI: I definitely was a 'when you feel like it' kind of person. Like anything else, songwriting is a muscle that you can make stronger the more you practice. So I tried to just cut out moments in my day, to write down everything I'm thinking – but I don't like to go right into writing a song. It's easier and more honest for me to
just sit down with a pen and paper and write whatever's on my mind and work backwards from there and try and meld that into a song or a poem.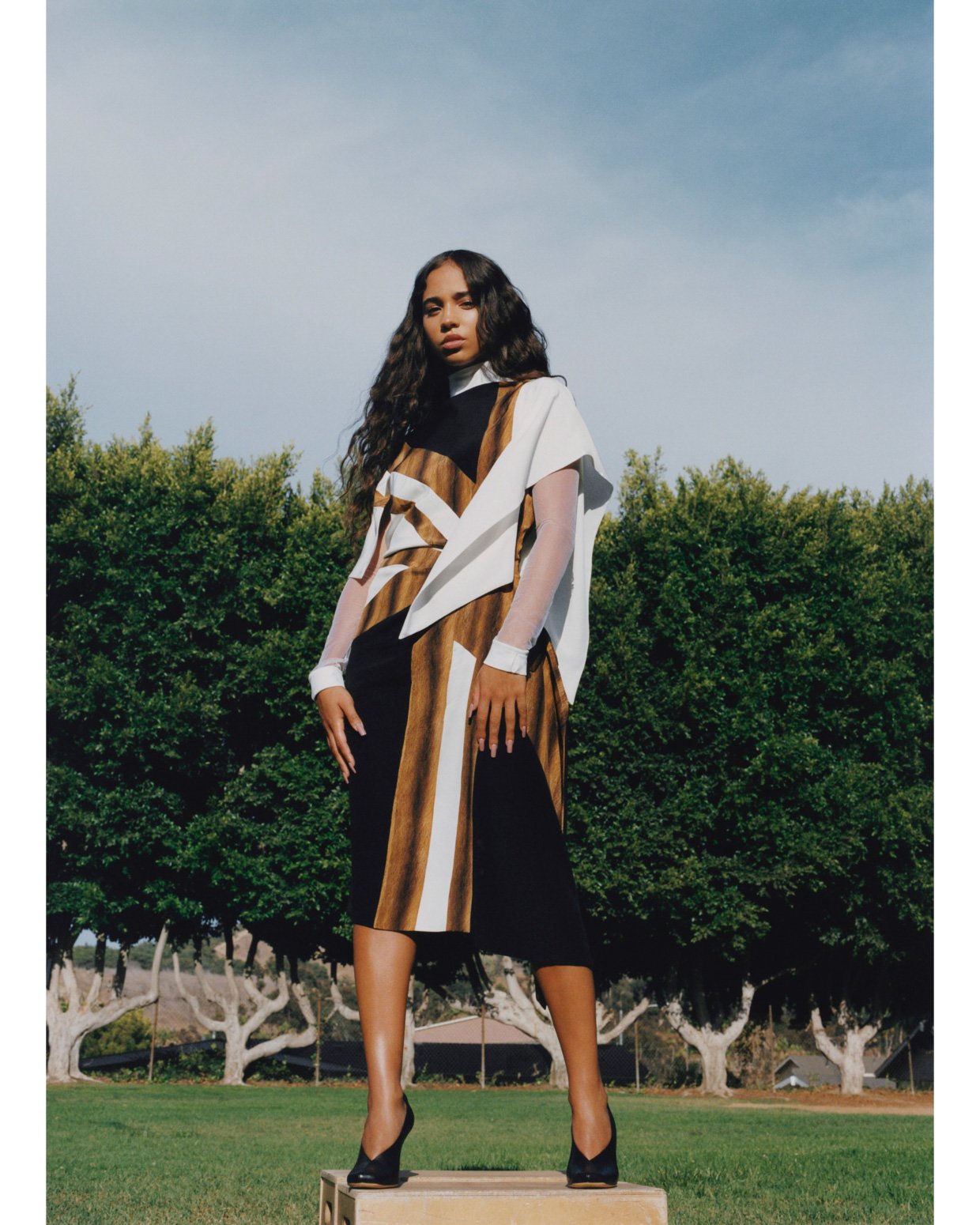 DB: Was it important and intentional for you to represent Queens in your work or did it appear naturally?


MI: I think just growing up in Queens is always very under- appreciated, especially when I was at NYU – I feel like no one traversed out of the city or out of Brooklyn. And Queens is right there! It has so many people from so many different places; you can truly find food from anywhere in the world. And there's so much going on there. It's insane that it doesn't get talked about more.


I'm really proud that I grew up there. So, I feel like it's important for me to always have that be part of the narrative.


DB: What was your favorite part about growing up in New York and in Queens?


MI: It's the polar opposite of growing up in a bubble. You're just exposed to absolutely everything and everyone; it feels like growing up in a little place where the whole world exists.


DB: What have you been listening to lately?


MI: A lot of older music, a lot of Stevie Wonder, D'Angelo and Sade.


DB: Do you have any dream collaborators?


MI: There's a long list. I'm going to try and narrow it down, but James Blake would be a dream collab. And someone super representative of the Dominican Republic, like Romeo Santos. That would be one of the biggest accomplishments if I could do that.


DB: What makes James Blake your dream collaborator?


MI: He is so thoroughly himself. But, when he releases a new song, you still don't know what you're going to get. It feels like he can do so many things. The one thing you always know, is when you listen to his albums, it feels like you're entirely in his world. Which is what I love so much about art – a feeling I can remember having since I was a kid, when you can watch or listen to something and feel like, 'I'm in that world now.'
Hair Tiago Goya at Forward Artists
Make-up Sara Tagaloa
Photography assistance Nick Rufo
Styling assistance Emma Spencer and Bre Townsend
Hair assistance Christopher Miles
Make-up assistance Anna Kato
Production Jennifer Pio
Production assistance Gage Crismond
Post-Production Ink
Text Dora Boras
PUBLISHED: NOVEMBER 15TH, 2021