Step into the sun with Jazz Cartier
Jazz Cartier wants us to unfurl our wings and step into the sun with his newly released, The Fleur Print. The album is Cartier's first full-length release since relocating from Toronto to L.A. in 2018. Cartier opens up about being grateful for his creative ecosystem, playing chess with Diddy and Buddy, and how his mom and Bernie Mac kept him sane during the pandemic.
Made in partnership with Burberry. This story originally appears in Justsmile Issue 2, Together in the Fold.
Photography Barrington Darius
Styling Tamia Mathis
Text Teri Henderson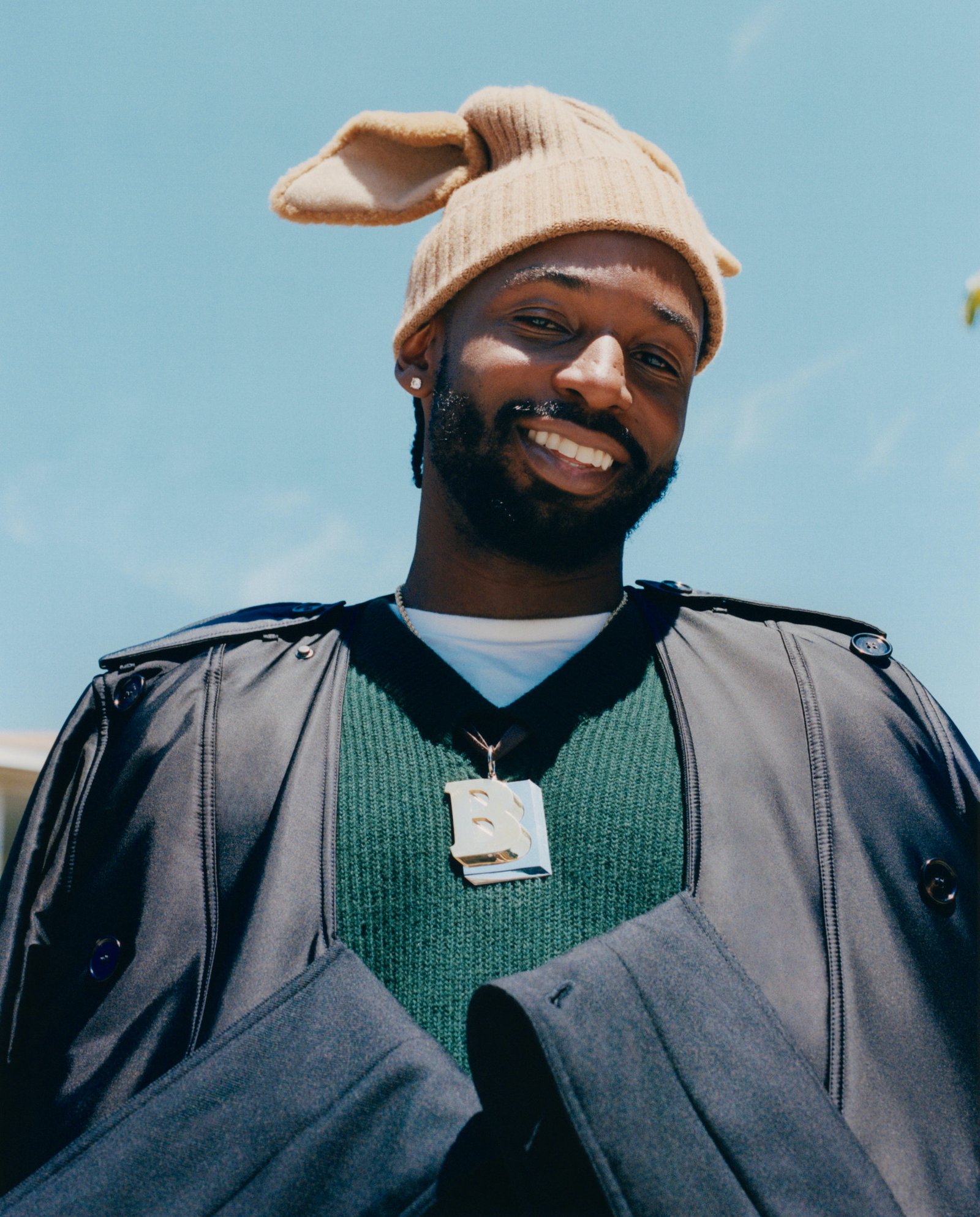 As a transplant myself, Jazz Cartier's migration and reclamation of home and space is familiar to me. I spoke with him over Zoom in my home of Baltimore by way of Texas, and he on the other side of the screen was in Los Angeles by way of Toronto. 'I think the biggest thing that inspires me about living in L.A. is the ability to turn your dreams into reality. The dreams that seemed a little far- fetched back home, are more realistic here.' Before relocating to Los Angeles in 2018, Jazz Cartier was living and working in Toronto. Cartier's roots travel from Jamaica on his mom's side and from Guyana on his father's side. Today those roots of his upbringing around the world, but focused in Toronto, have intertwined with the influence of his current home in L.A. and West Coast music and culture. This hybridization plays out sonically on tracks such as his latest single and collaborations, 'Rock the Boat' with KYLE and 'Two of 'Em' featuring Buddy.


In one of Cartier's first hit songs 'Dead or Alive,' which came out in 2015, he raps 'They want me dead or alive/ Someone tell mom I won't see twenty-five.' Today the artist, twenty-eight, is very much living, breathing, working and thriving. Rapping and working out, and eating at his favorite Los Angeles restaurant, A Beautiful Life – collaborating with artists, playing chess and standing on the edge of a pivotal moment of his career. His upcoming project 'The Fleur Print' will be his first full length release since 2018's 'Fleurever' – it is his first musical endeavor as an independent artist.


I asked Jazz on the spot to list some of his favorite West Coast artists. His list was a blend of old and new classics: 'Dr. Dre and Snoop Dogg for sure, Ice Cube is definitely up there. Nate Dogg, Warren G, DJ Quick, Remble, Buddy, Kent Jamz, Drakeo, Tyler, the Creator – I forget when people are talking about West Coast rappers, they don't really put Tyler in the conversation.' Cartier lists Drake, The Weeknd, Smiley, NorthSideBenji and KTOE as some of his favorite artists from Canada. Cartier paused to emphasize that when he listed his favorites and those he considered greats, he didn't want to omit anyone. This wish to honor his predecessors and contemporaries, is a testament to his sincerity and veneration for his community of colleagues. Cartier has built a creative ecosystem of artists and supporters that reinforce each other, collaborate, play chess, rap, hang out together. A day in his life includes going to the gym, and most days he ultimately ends up at the studio: 'Studio time is definitely the most important part of the day.' During the past year, while on lockdown, Cartier developed a routine. Although in the past he used to wait for inspiration to strike to begin working, he recognized that was ineffective for him, 'So I try to alter my work routine by working from habit and not inspiration.' Like muscle memory, building the habit of creation after periods of rest and leisure has allowed Jazz to create in periods of time, where creativity is difficult to muster.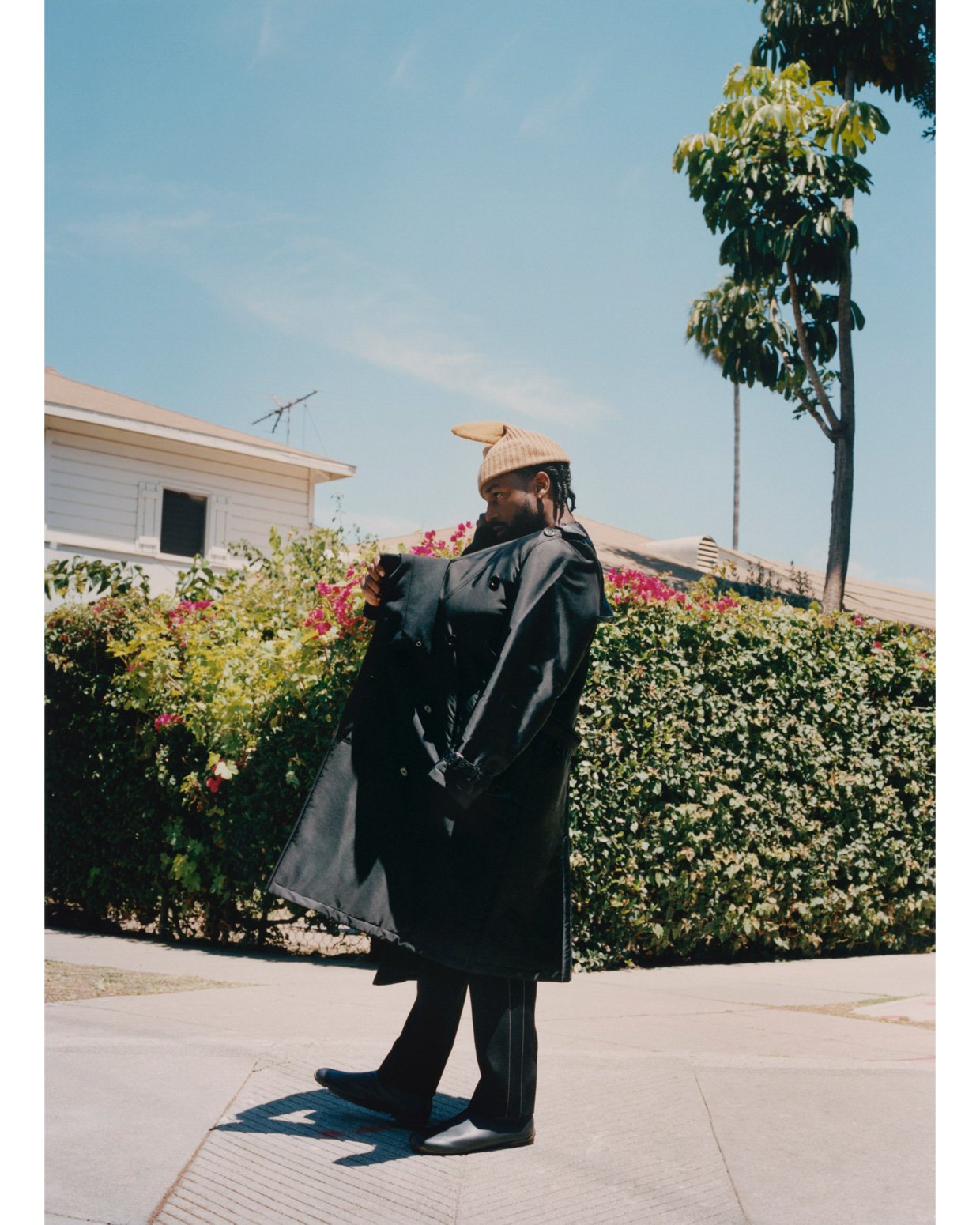 Rapper Buddy is his most frequent collaborator – they recently released a video for their summer hit single 'Two of 'Em,' in which the two rappers trade bars about partying, women, grinding and fun. The single is the perfect vehicle for escape from the monotony and weight of living through a global pandemic. We've been trapped inside for so long and this summer has finally felt like a time where some of us, where it is safe, can unfurl our wings and step into the sun. Jazz's California-based creative community offers inspiration and fuel to his creative practice. 'It's just nice to be around people that are motivated ... that have drive.'


'A long time when I was in the studio, I was beating myself up for, you know, trying to make everything so perfect.' Creating with people like his Los Angeles counterparts allowed him to make music in a way that wasn't so serious. When Cartier wrote 'Two of Em,' he was in the studio in Los Angeles, with Cousin Stizz, Snapz, Guapdad 4000 and Buddy. Cartier knew he wanted to make songs that allowed a listener a release from the weight of the world. 'We're all going through things every single day. I'm no superhero. I can't save everybody, but I can help you just let loose for a little bit.' And his recent singles do feel good – they're not so serious but they will move you in that they activate you. You feel like you did before the pandemic, when we could be in clubs and bars and venues. And they're aptly good for being played in our respective communities, at parties, when you're getting ready to go out, to cookouts. 'It's so hard to put a finger on how people are feeling these days, and sometimes you just need a little escape from your own world, and to remind yourself that you can still have fun, even in the midst of chaos.'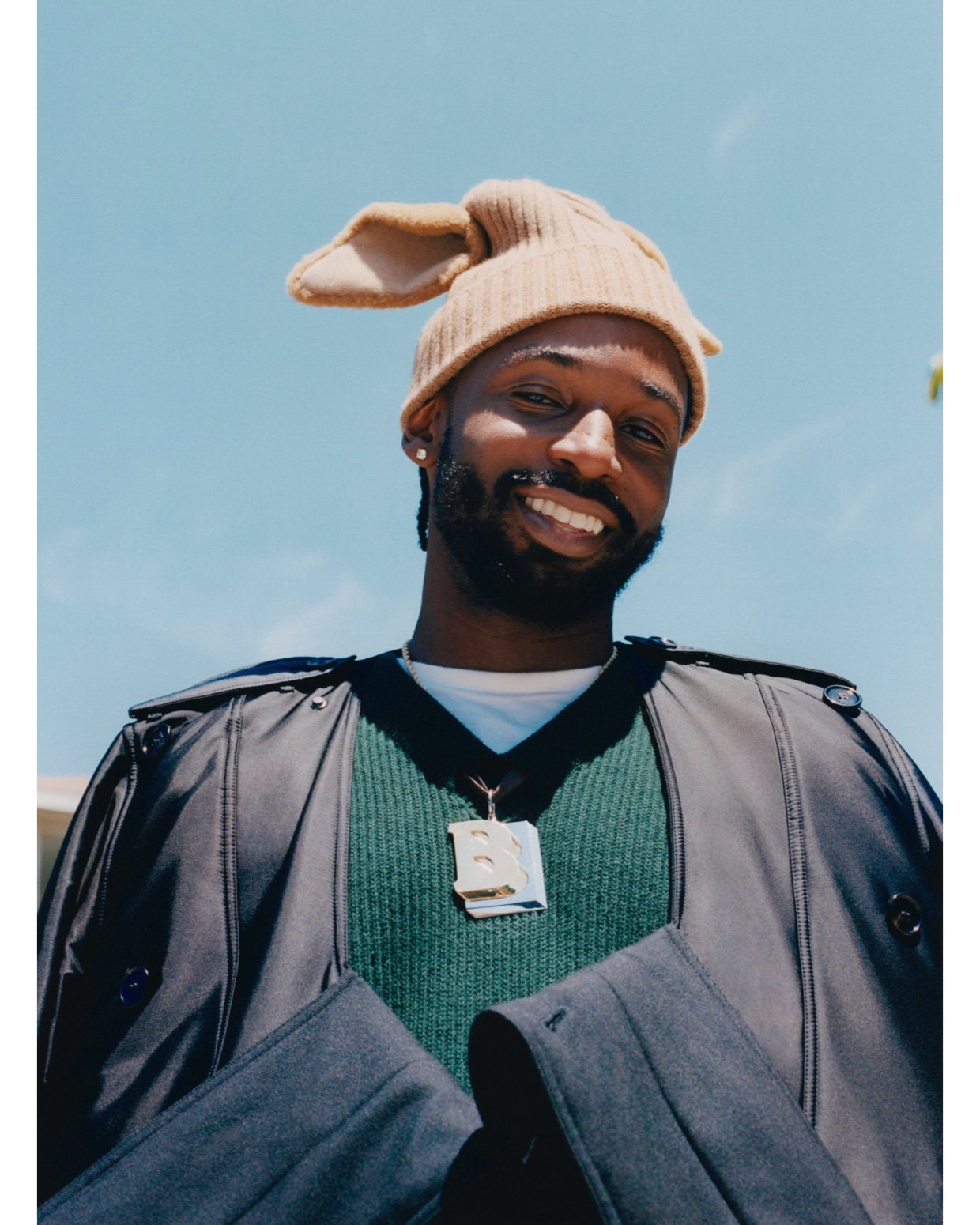 The city of Los Angeles and the community that Jazz Cartier has forged, seems to have allowed for a creative evolution of his career endeavors. Cartier is a Renaissance man and in the past year he has been developing a skincare line, Petal Skyncare, which is scheduled to be released this September. 'It's just super exciting to do something outside of music and finally seeing it come to life.' The skincare line comes at a time of the industry's boom, where celebrity artists like Rihanna and Kylie Jenner have become billionaires based on their beauty and skin care sales. His projects will build prosperity, not only for himself but for his community. Cartier is also developing a chess game show, ' A group of artists playing chess against each other in a bracket series.' Cartier and his team have developed a surprise twist that viewers of the show can look forward to, and the upcoming show will feature other rap star guests competing in chess matches, including contestants like Diddy and Buddy. Cartier considers the skincare line and the chess project his biggest passion projects during the months of the pandemic. Cartier's community also includes his mom, who he credits as having kept him the most sane during the pandemic. 'Also Larry David, Bernie Mac – his standups are something I study for real. Also chess has helped me to get my mind off things.'
"I was always the new kid at school and then left within six months to a year ... because of that I never really had community."
Cartier does not take for granted his ability to create in Los Angeles, a city of creatives: 'The people that you're friends with are on the path to greatness themselves.' Communities are built and maintained from affinity, trust, reinforcement, love and respect. Cartier remarked about individuals who seek to be friends with people for their own benefit, and he finds himself grateful that he is surrounded by people who are supportive and are not seeking to drain him of his energy or resources. 'People that like seek just to be friends with people that are popular, or that are beneficial to them. That's a lonely road you're walking on. And I'm cool with people, I'm cool with saying I can sleep at night knowing that everyone around me is solid.'


Being in Los Angeles has provided Cartier the space, time and luxury of being able to anchor himself. 'I was always the new kid at school and then left within six months to a year ... because of that I never really had community.' Today for Catier, community is everything. It means support, it means stability, it means foundation, it means affirmation, it means inspiration and aspiration. 'For a long time I felt like a lot of relationships were just disposable. But I feel like as I got older, and I settled down a lot more, I realized how relationships can have an effect on you, mentally and spiritually ... When we're younger, we don't grasp the power of strong relationships ... Especially in music and cinema. Everyone likes to romanticize relationships. They don't ever like to romanticize friendships. And friendships are important. A strong community is important.'
Hair Tiago Goya at Forward Artists
Make-up Sara Tagaloa
Photography assistance Nick Rufo
Styling assistance Emma Spencer and Bre Townsend
Hair assistance Christopher Miles
Make-up assistance Anna Kato
Production Jennifer Pio
Production assistance Gage Crismond
Post-Production Ink
Text Teri Henderson
PUBLISHED: NOVEMBER 11TH, 2021