Josh Heuston on craft, character, and building a collective
On a nature reserve behind his parents' house in Baulkham Hills, a teenaged Josh Heuston filmed parkour videos with his friends. Years later, with several film and television projects underway, his pastime is quickly becoming a passion.
In partnership with MR PORTER
Photography Bryce Thomas
Styling Kevin Hunter
Text Erin McFadyen
Are you joining me from home today? Where are you at?


Yes – I just moved into a new place in Sydney. For a few months prior to this, I was filming in Port Douglas.


This was for Dive Club, right? Can you tell me a little about how you got into this project? What was its genesis for you?


I was auditioning for a few months on that one! I'd just arrived back from London – where I was living before lockdown, doing modeling. I'd been doing classes a bit before that. I came back during the early days of the pandemic, and Dive Club was the first audition I did back in Sydney.


It's a murder mystery, a teen drama, and it follows a group of girls and their journey, trying to find out what's happened to their friend Lauren. My character, Henry, was dating Lauren. We recently did a premiere here, and now it's showing worldwide on Netflix.


I never went to film school or anything like that. I just did night classes, and worked with a few coaches that I met along the way. Dive Club was kind of an acting bootcamp. By the end of the project, everyone working on it became a little family, because we saw more or less no one else. We couldn't cross the border [into New South Wales]. We couldn't go see anyone. We were working, living, everything together – it was nice.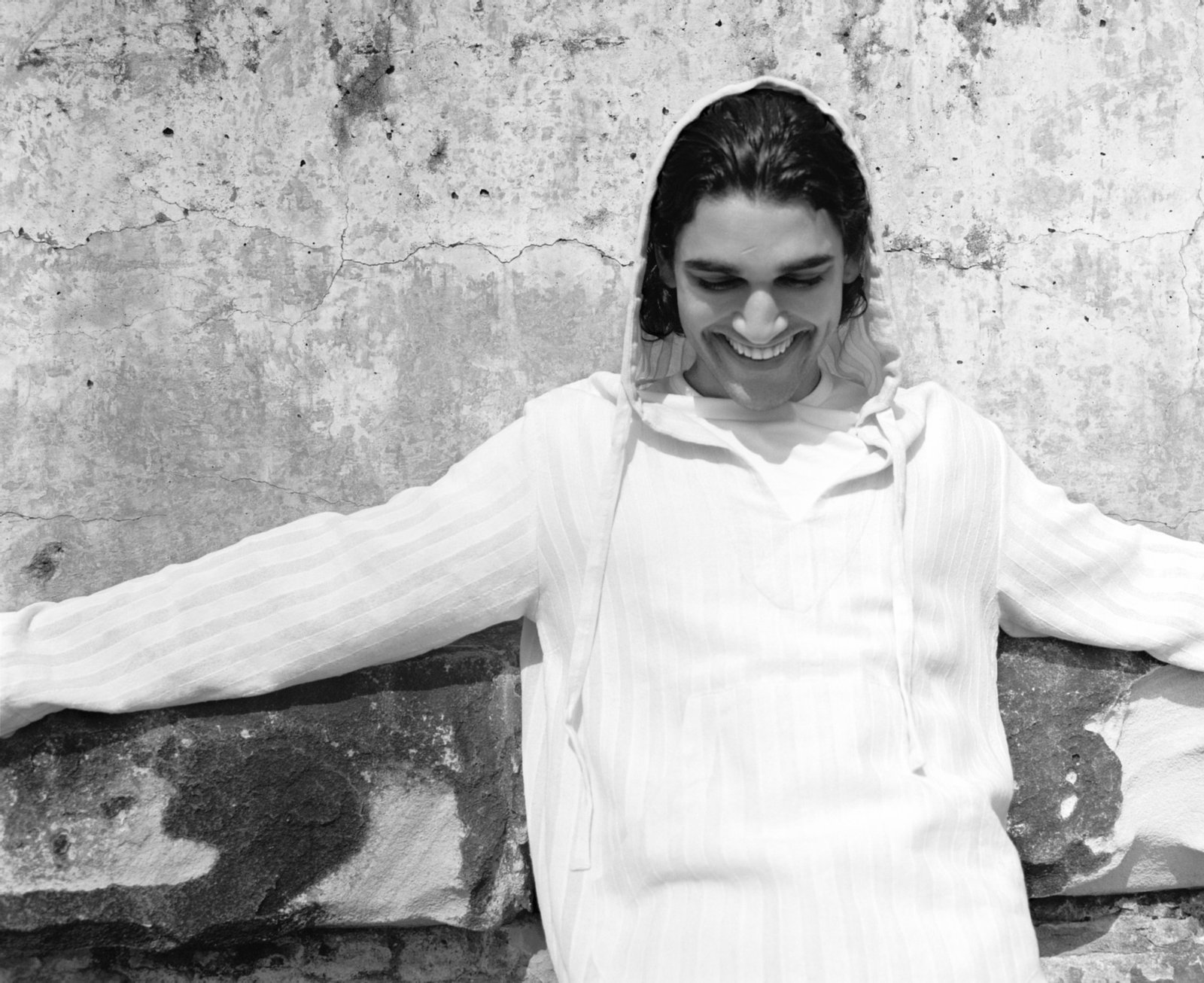 How did you go about getting into your character?


With every character I've ever played, I have to learn whatever skill they have. For example, on Dive Club, Henry works at a marina – at the boat shed. So he's always tying knots and fixing engines. So for two weeks in quarantine [on arrival in Port Douglas], I spent the whole time learning to tie different sailing knots.


For another project, I'm learning to play the guitar. I can play like a couple chords. I feel like I need to learn these things to play my characters with integrity, and authenticity. In [upcoming feature film] Finally Me, my character wants to be DJ, so I have DJ decks as well.


How did your trajectory in creative work begin?


I grew up in Western Sydney. We lived in Baulkham Hills, and at the back of my parents' place there was this area that we'd all go to, to film little videos: a nature reserve, with a river. We made these little lifestyle videos of myself and my friends just running around. It was pretty much just us thinking we could do parkour, but of course we couldn't …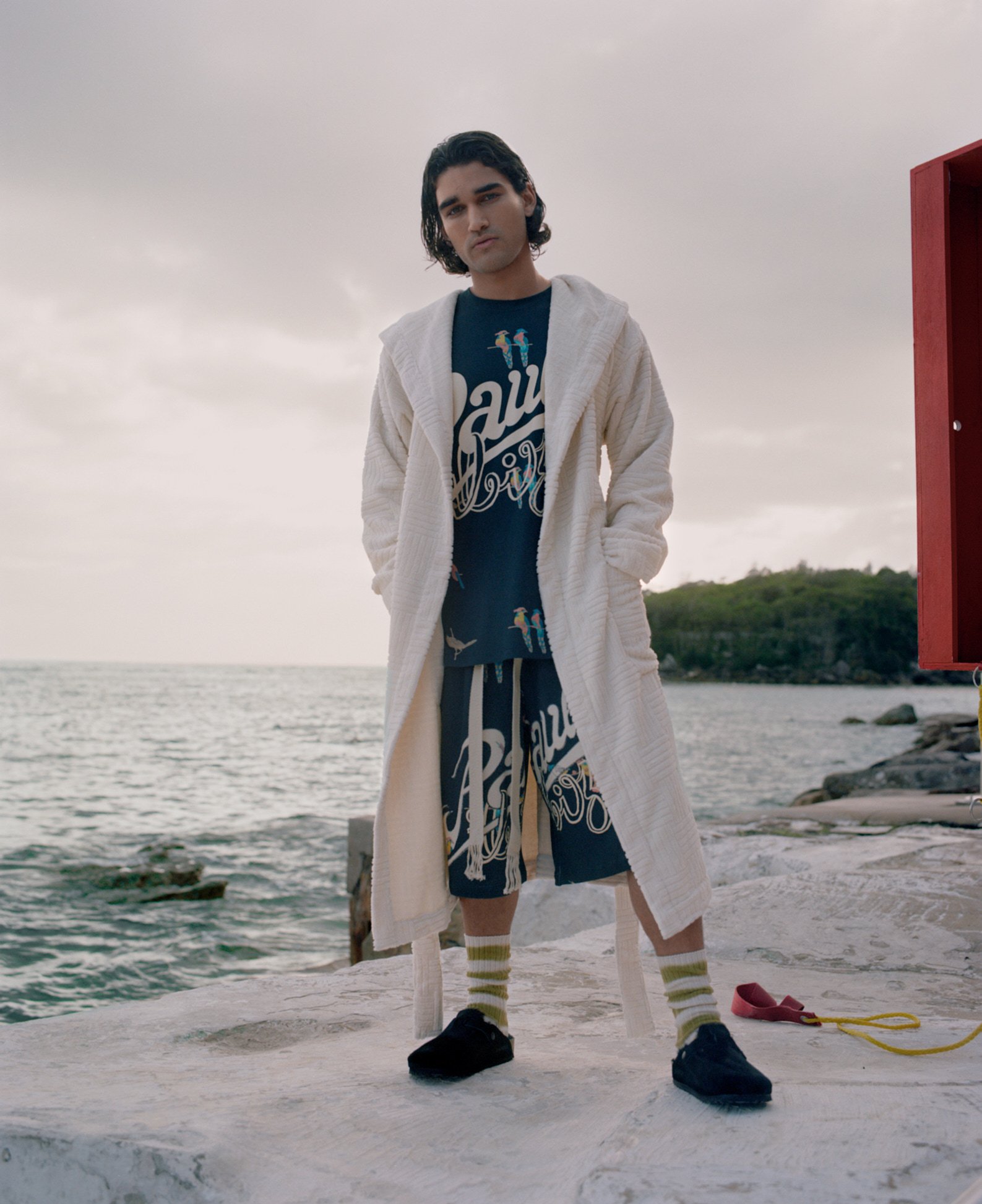 Sounds like just being an Australian teenager to me …


Yes! We were literally just running across rocks thinking we were going so fast, but it was probably so slow.


Then I got a job working as an event waiter. My first waiting job was at David Jones, for a Tommy Hilfiger pop-up store. I was just serving everyone champagne and stuff. That was my first introduction to the fashion world. I got scouted working the job, at an event while serving drinks.


While working as a model, I got booked as into a music video, and that was my first little taste of acting. With this work, I liked the combination of being on both ends of the camera, because you got to suggest how you would want to play things, and how that would affect the video's story.


Is a role behind the camera something that you're interested in pursuing?


I just like to be as involved as possible. Acting is great because I get to take what I know from modeling in terms of where you fit in a frame, to the positioning of your body, and then I get to take that and then add text to it and have emotion – so it's kind of everything in one. Right now I feel like I need to master acting. I've only been really committing to it for a bit over a year.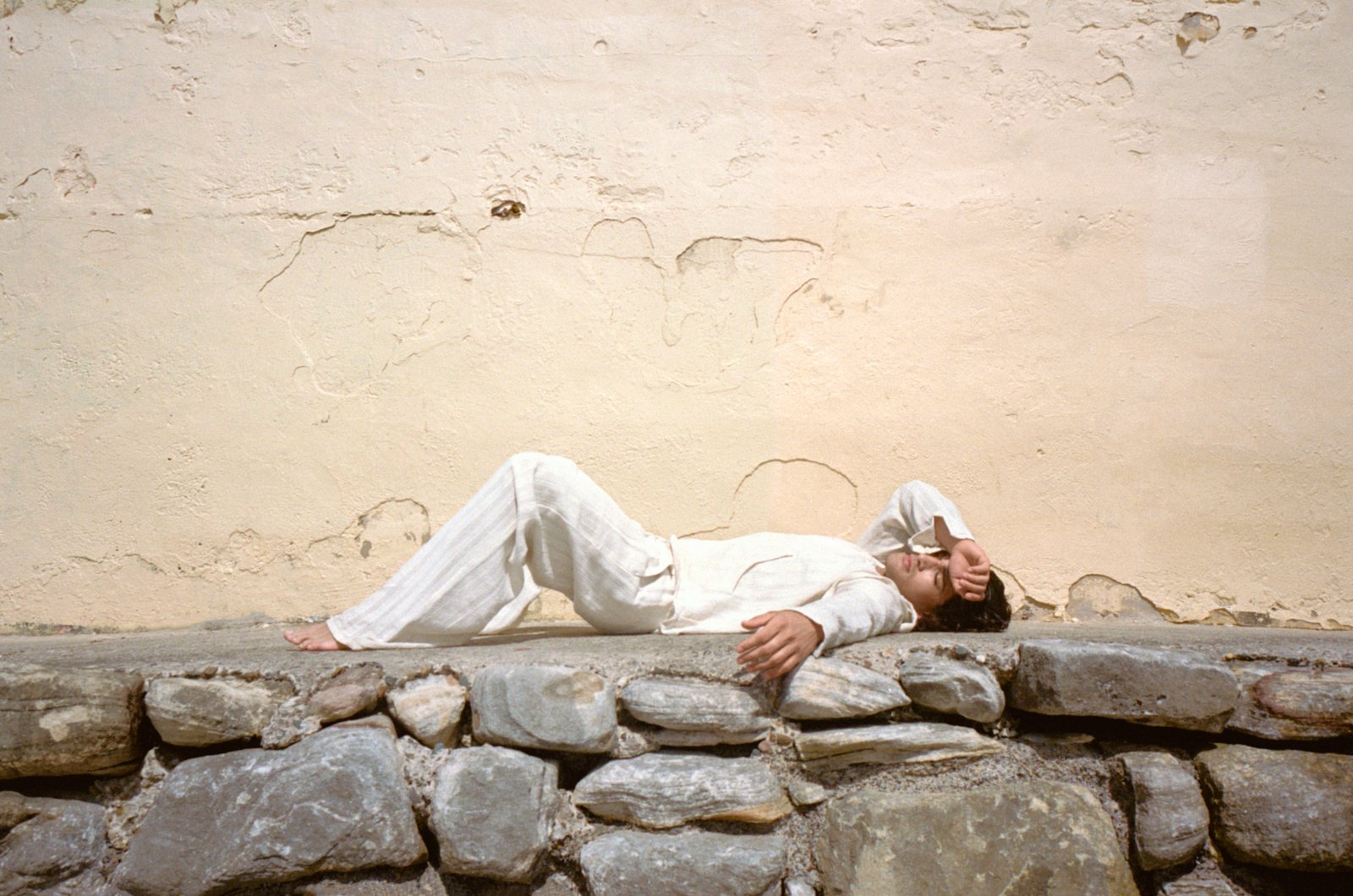 I'd love to hear more about your time in the U.K., and what the disruption of the pandemic was like.


Well, you know, at the time [of leaving] I was bummed about it, but now I will go wherever acting takes me. Having to leave was kind of a blessing and a curse, because it pulled me onto the acting path more – because I was like, "I have so much time now. I can't shoot, so I can go to more classes."


But the time in London was where we [Heuston and collaborator Jack Miranda] came up with the idea for Maybe Next Time as well. While London was getting locked down, I was on the phone a lot to Jack because I couldn't leave the house to shoot or model. In these conversations, we came up with the idea for Maybe Next Time, and started working on it there.


Can you tell me a little more about this project?


We set out to make the clothes we wanted, but couldn't find elsewhere – and our other key focus in on sustainability. It's been a learning experience, because we realized that while 100 per cent sustainability is the goal, it's also ridiculously difficult with the way everything is set up. It's often a battle between what we want to do and what we can afford. We constantly ask how to navigate that path.


Recently, we've brought in more and more friends who are creative as well, to help with different components: the design, the graphics, the website for example, or mates who are videographers to shoot the campaign. It's become more of a creative collective as opposed to just two guys with a brand, pushing clothes.
How does the brand define sustainability?


At the moment we're focussing on using less plastic, and using either recycled or low-impact materials like organic cotton or tensile – which is made of wood pulp – as opposed to something like nylon.


Who would be a dream collaborator for you in the future, on any kind of project?


In terms of the fashion space, I'd love to work with Jacquemus; they're really cool.


And who inspires you in film?


I always wanted to do a role like Beautiful Boy or Candy. They're my two favourite movies; I love how immersive the worlds are – with both Heath Ledger and Timothée Chalamet, you can see how deeply into their roles they got.


What makes you smile?


My two little sisters, Charlie and Ashley – just hanging out with them.
Photography: Bryce Thomas
Stylist: Kevin Hunter
Grooming: Joel Babicci
Text: Erin McFadyen
PUBLISHED: OCTOBER 11th, 2021