Johnny Manuel on vulnerability, openness, and Rainbow Connection
Musician Johnny Manuel grew up singing solos in his parents' church choir. His musical career now spans genres, decades, and continents, and he's more resolved than ever to work from a place of honesty, vulnerability, and openness to surprise.
In partnership with MR PORTER
Photography Bryce Thomas
Styling Kevin Hunter
Text Erin McFadyen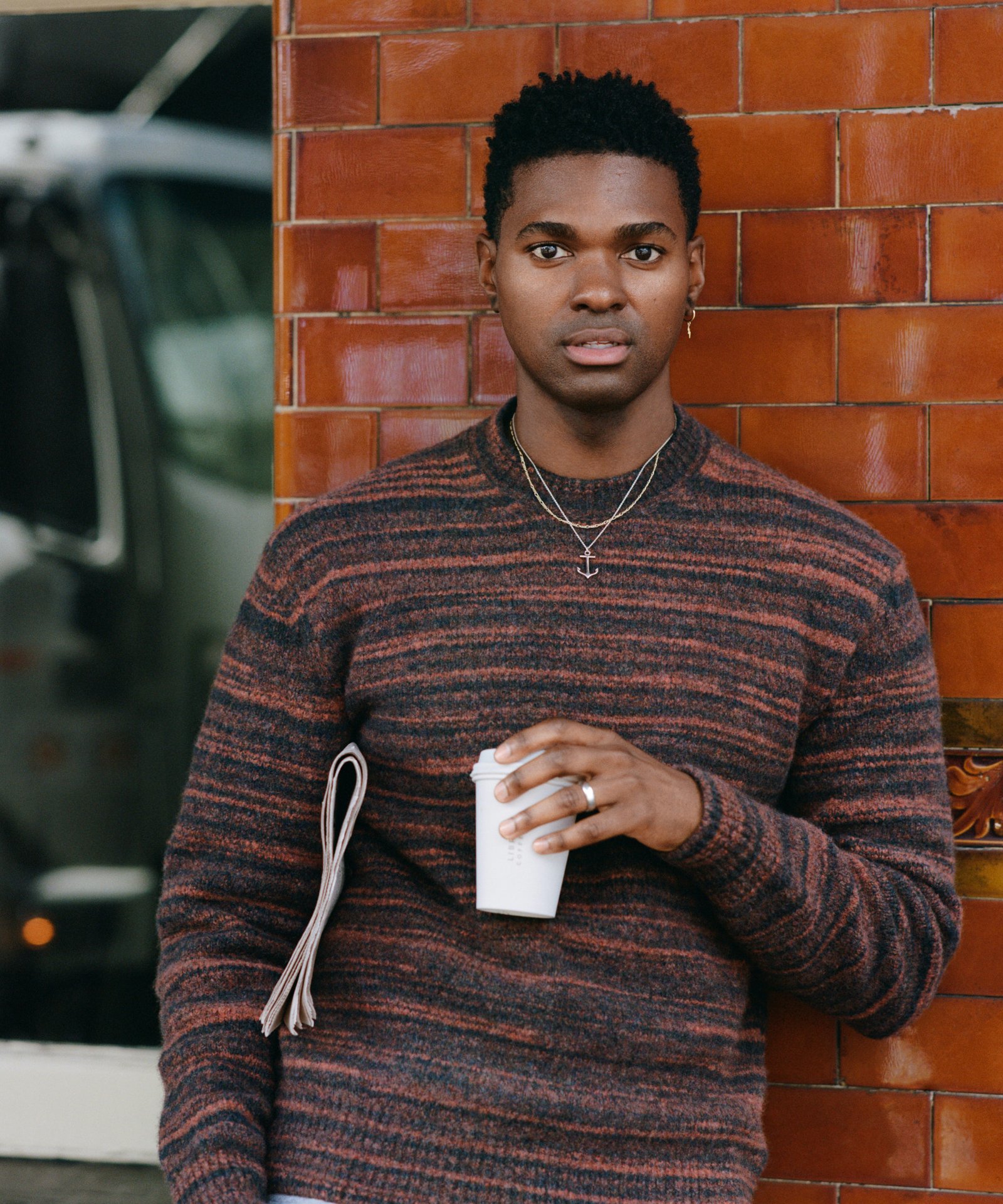 Hi Johnny, thanks for making time for us. Where are you joining from?


I'm in [hotel] quarantine!


Yes, you've just come back to Sydney from L.A. How was it?



It was great, I was primarily there to record an album.


You've recently released a few singles as well.


Yes! Last year I started working on a project, but I didn't really know what that project was going to be. I just knew that I needed to record and release music. So, I started on a project with a producer I met here [in Australia] during my process on The Voice last year, and we started working on songs. He started enlisting his friends from, well, around the world really.



We released two songs – so far – independently. The first is 'Lost in the Music' and the second is 'Sober.' For 'Sober,' we made a short film, a one-shot type of frame.



Yeah – that video is beautiful and smooth. There is such a great durational element, where you're asked to pay attention to all the stillness and subtle movement going on…


That's exactly right. That's what we were shooting for. As the day got going, we just thought, let's make something really simple and very beautiful – and with Valentino, who paired with us to dress me or the entire video, with shoes, bags, everything. It felt really good to express the song in this way because the sound is very poppy, very big, where the video simplified everything and called attention to the fashion and the cinematic aspects. 


Separately from this, I've been working with Nick Littlemore towards the album I've just been recording in L.A. I've never worked in the same way as I have with him; he just brings you to the studio and starts playing around with things. He and I have been talking about feelings of love and nostalgia – wanting people to have a feeling of warmth from the music we make.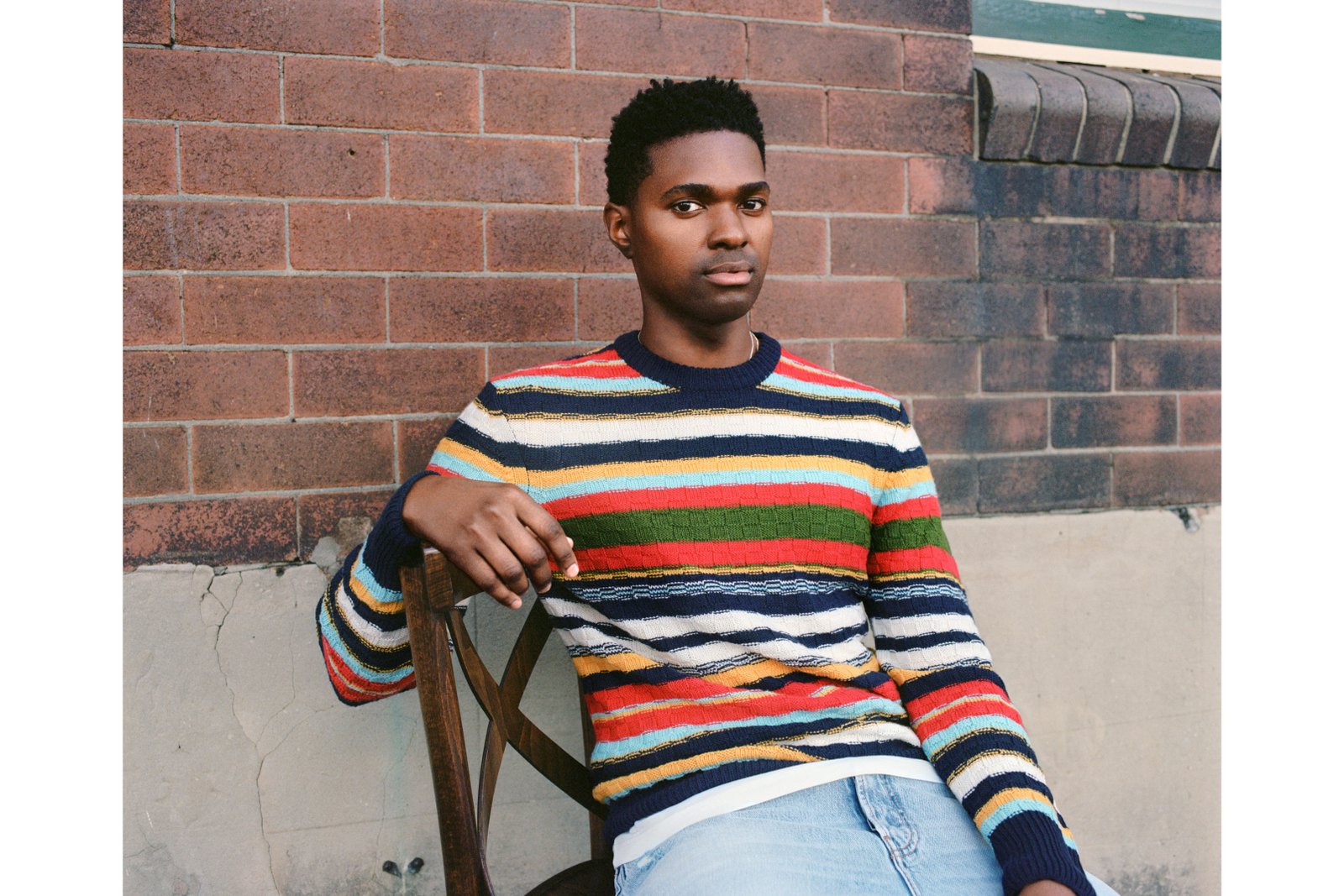 I love this description of warmth that's there sonically in your recent work. Can you tell me more about the creative direction you were pursuing on your upcoming album?


It's funny – we just went in and started creating music and didn't know what type of music we wanted to make. I was just toying around, seeing what would come out. During that process, we got this feeling – you know the song Rainbow Connection by Kermit the Frog? That's what the feeling in the studio was. There's just something about that song; it's just magical, and the simplicity and the chords make you feel like when you were a kid. It's warm breezes, summertime, being safe and happy. That's what we were going for. We want people to feel love, especially at this time. We wanted this music to feel welcoming and fun, and ready: music for having the best time of your life. 



And now you're back in Sydney – how did you come to call the city home? 


Sydney is home now. L.A. was home for eighteen years before that. 



I met a good friend of mine in 2015 or 16 in L.A., and he was in a band called the California Crooners Club. I was singing in a bar in North Hollywood, and after I came off stage, he came over to me and said, 'Oh, I have this band in Australia, and I think it'd be great for you to come with us.' I'd never been to Australia before but has always wanted to come. I flew into Adelaide and played the Adelaide Fringe, and had such a good time. After Adelaide we came to Sydney, and I just fell in love with it; there was something magical about it. I felt a warmth from people here and something very welcoming. During my visit, it was also Mardi Gras, so there was a lot of love. 


The more time I spend here, the more I fall in love with it. My partner is from here, and we've been based here for over two years.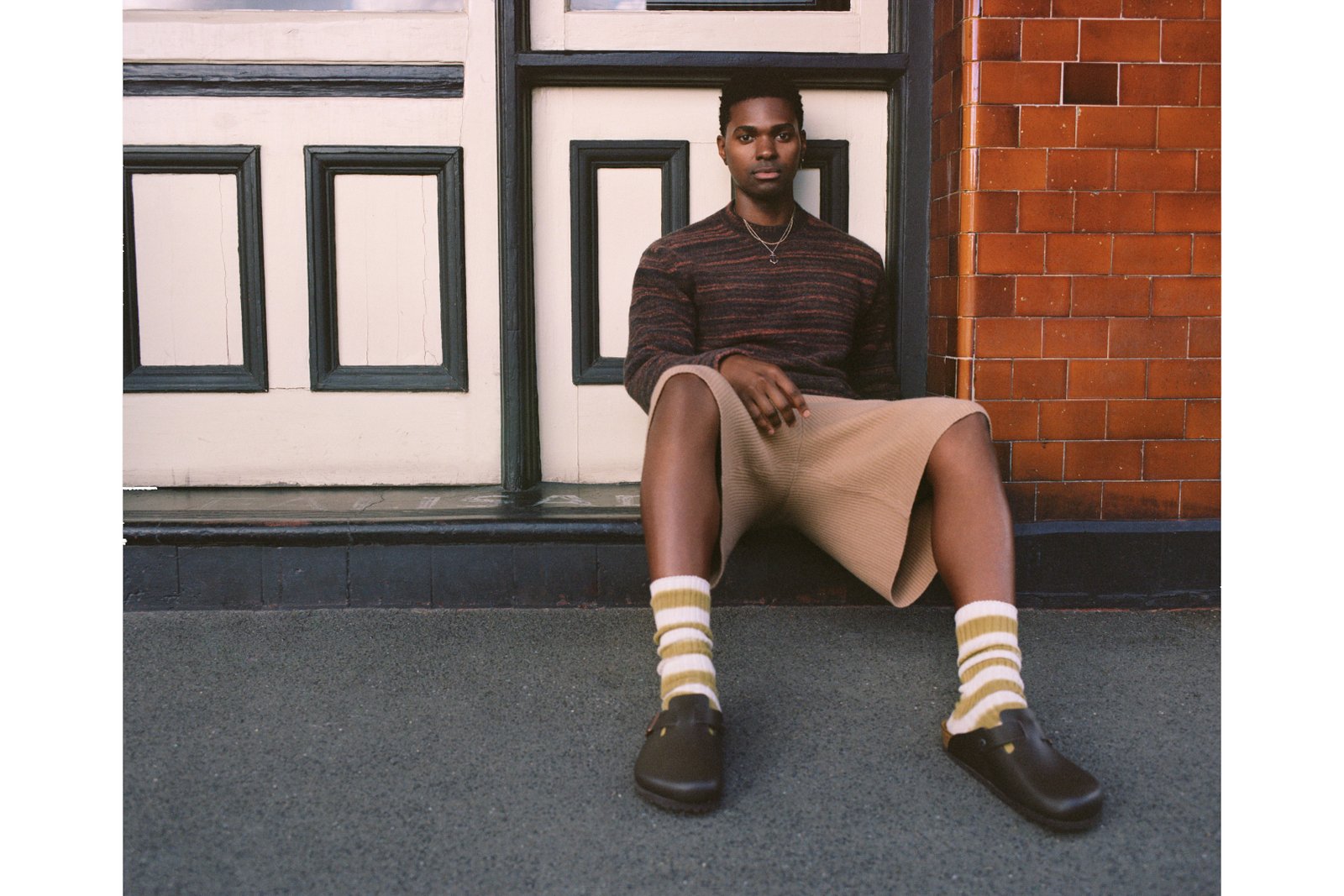 Can you tell me a little about your beginnings in music and what drew you to this form of creative practice? 


I was born and raised in Flint, Michigan, and I grew up in church. My mom was a choir director, and my parents had a singing group. My mom and dad were the lead singers, two of my aunts did backing vocals, a really close family friend played the keys, and my dad played the guitar a bit. They created music since I was delivered home. There were always local musicians and D.J.s and radio hosts and that sort of thing at our house. I just always loved it. I sang in church too, and my mom gave me solos … whether that was a good thing or not.



Well, it worked out!


It did. I told my parents that I was interested in pursuing music at a very young age. I was seven or eight. I recorded my very first full song when I was ten. And then, I had so much fun doing it, I was like, 'I want to keep doing this. I want to record an album.' And so my parents said, 'Okay, after all, your schoolwork is done and all that sort of thing, on weekends, we'll take you in, and you'll record an album.' And so I did: with local producers, I recorded until I was twelve. It was so much fun.


Back then, what we did was just start sending the demos to record labels. I personally didn't think anything was going to come up. And I really didn't know how it worked. But record companies started calling us back. We got calls from six different record companies. They flew us from Flint, Michigan. I'd never been on a plane before. I ended up signing a contract with Warner Brothers Music. 



With Warner, I recorded a full project, and back then, they coined me as like a hip hop artist. Not long after that, the label changed hands, and I was dropped from the label, but that gave me the opportunity to pursue different kinds of music. 



You've done a lot of work on T.V. – what has the role of television been in your career as a musician. 



Yes, I've done America's Got Talent, The Voice, and I performed for Bulgaria in Eurovision. A lot of people have warned me against it, actually. It is certainly the case that when you go on these shows, you're not able to fully be yourself. A character is created for each person, and you have to stick to that script. That's why I knew it was important for me to get in the studio, recording new music, after being on The Voice: for people to see who I was, as an artist outside of a character on a television show. This is what I truly love. What I want to keep doing is creating music, not just going on T.V. and singing big songs that belong to other people.


Are you involved in the writing or production side of music-making, as well as singing? 


I co-write everything I work on. I love collaborating with brilliant minds and artists and seeing how other people's minds work as we're creating together. I produce collaboratively, and I write song lyrics and melodies.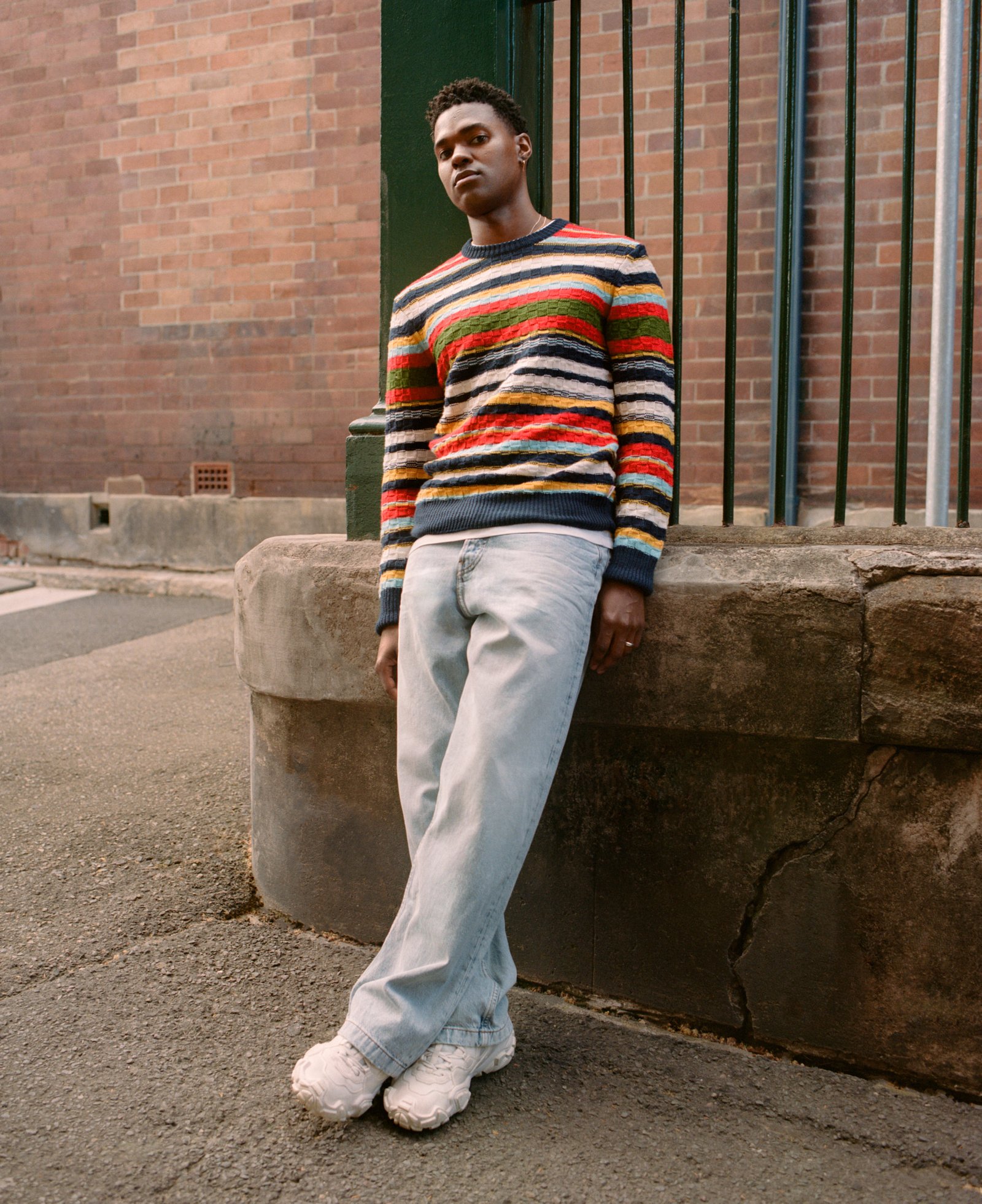 Maybe a more abstract question now: how has the music you write and perform evolved over the course of your career? 



I loved pop music when I was young: Britney Spears, Christina Aguilera, and I still love Ariana Grande. When I was young, I was on this trajectory of pop stardom, but as my career has evolved I've found my way into the right music through back doors and through windows. Now, I just want to create the most authentic, honest music that I possibly can, and use it as a tool to heal people. I hear from people that my voice helps them get through their day, month, and year; that's a responsibility.


Writing authentically is so essential, but so difficult. Do you find that? 


Absolutely. There's a vulnerability that you have to have when you tell the truth. Growing up signed to a major record label, being Black and gay, was difficult. It was a world where women, or young girls, had to want you. Something about me, at that time, had to be hidden. There was something to be ashamed of. 



When you hide bits and pieces of yourself, you become a caricature. It becomes hard to open up. It wasn't until years later when I started to peel back my layers. Now I'm being honest, truthful, and living openly, and creating music however I see fit. The people who told me to hide myself were so wrong. 



Do you think that there is still work to do in terms of diversity in pop music? 



There are great people out and proud living their lives now, for sure: Lil Nas, Frank Ocean, Sam Smith. It's fantastic, but it's not the norm. We've made some progress, but there's still a long way to go. 


I feel like young people today are a real driving force for this change. 


Me too. I've noticed this about the younger generation today – there is so much standing up for what they believe in, being vocal. When I was younger, we weren't there yet. I hope to see it continue.
Photography: Bryce Thomas
Stylist: Kevin Hunter
Text: Erin McFadyen
PUBLISHED: OCTOBER 26th, 2021