Heron Preston is reclaiming the streets
The New York-based designer pulls moments from the streets around him for his NY Fashion Week debut.
Things we Justsmile about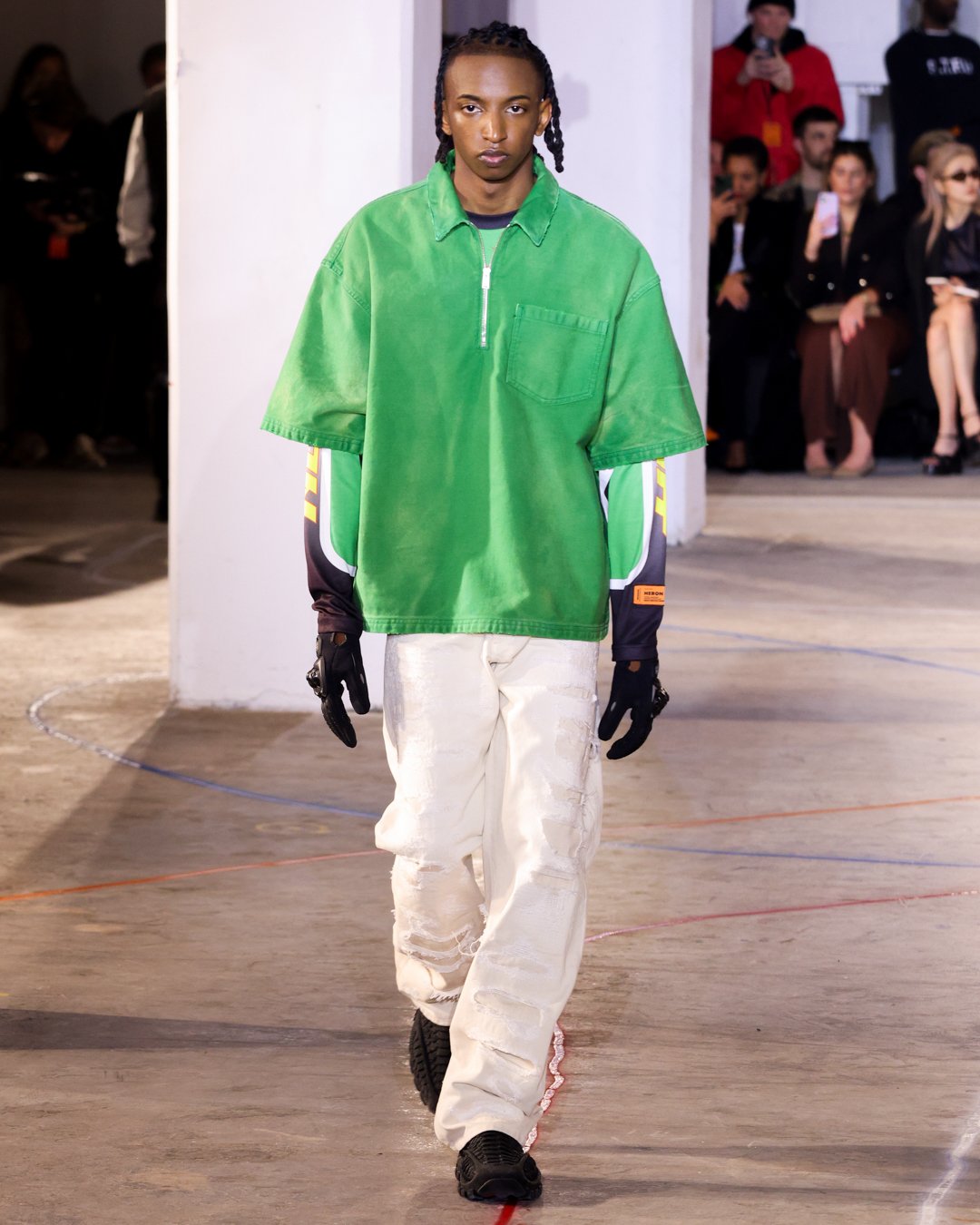 "What is this?", "Do I keep it?", "Low-key I think there's dog pee on this one," says Heron Preston as he collects trash from downtown New York streets and loads it into his Mercedes G-Wagon in a video posted on his Instagram the week of his FW23 show. The items from the street were brought back to the designer's studio to be repurposed for show invites as part of his L.E.D. practice (Less Environmentally Destructive). This was the prelude to Preston's debut at New York Fashion Week, titled "Anything Goes", where he had the prime time slot of the week. February 11th, Saturday at 6 pm, in an empty industrial space in Soho emerging from darkness were four hi-vis clad workers wheeling spray paint line marking applicators. As they walked around the space marking the exposed concrete floors, it becomes apparent Preston is the fourth line marker - welcome to Preston's industrial New York streets.


Heavily influenced by commercial business codes and trade materials found around New York City, Preston was also influenced by the real people he sees in the streets of New York, his community, and what they wear around town. The co-ed collection featured the designer's well-known workwear explored through H.P.C. Security uniforms and patterns akin to Carhartt's workwear staples like their carpenter pants in more sophisticated fabrications. Large canvas fire-man jackets transformed with vivid dyed colors and Canal St reminiscent tourist "NYC" tees felt straight off the streets of New York. Wire fencing and barbed wire were referenced through chain-mail dresses and hoods, as well as barbed wire heels and a slip dress with barbed wire straps.


Preston's references were eclectic, multi-dimensional, and bouncing around, there was even the inclusion of a ski and snowboard collection in the show. Where other designers may have pulled back, Preston's enthusiasm and infectious energy through the collection felt true to his vision - and the show's mantra, "Anything Goes".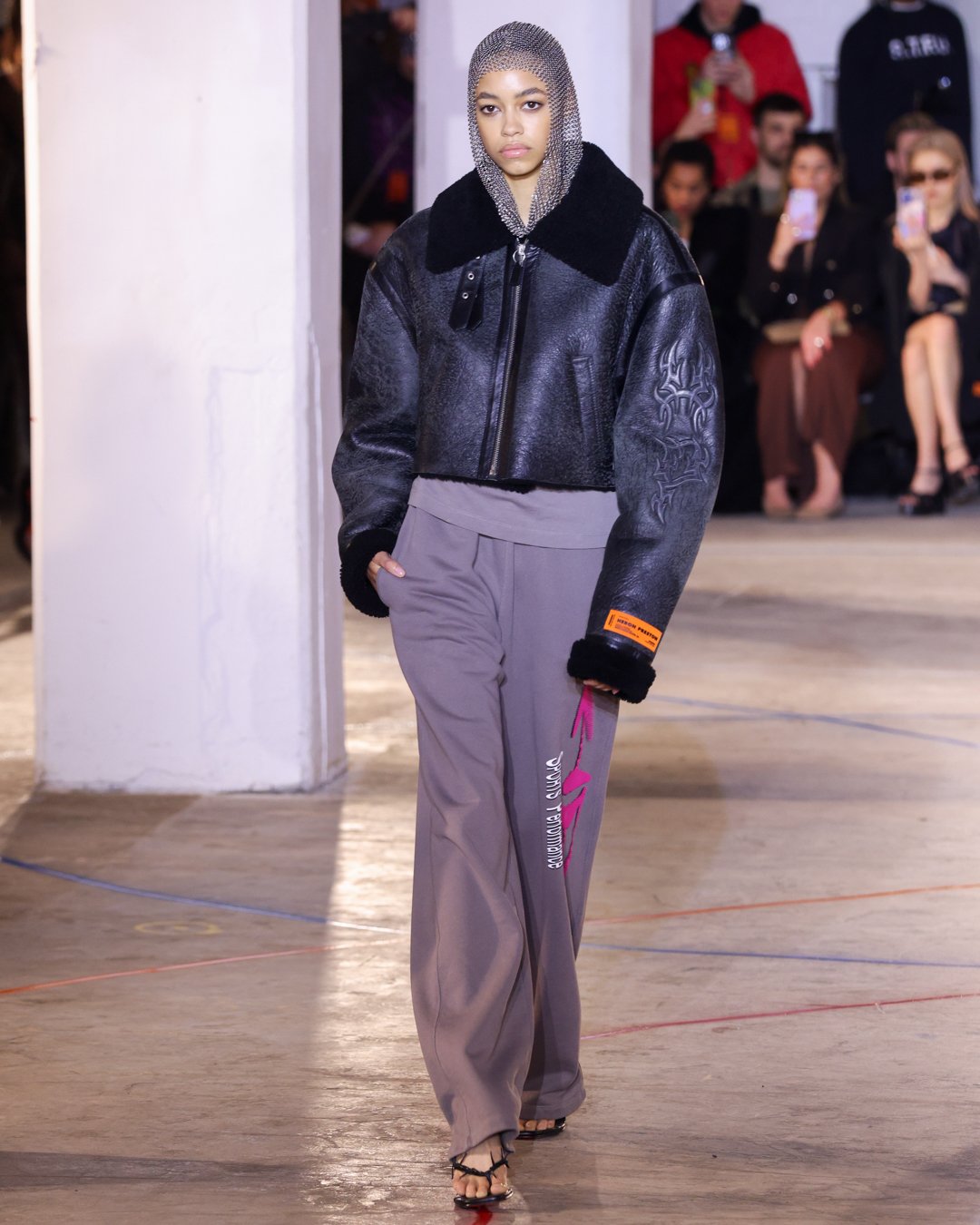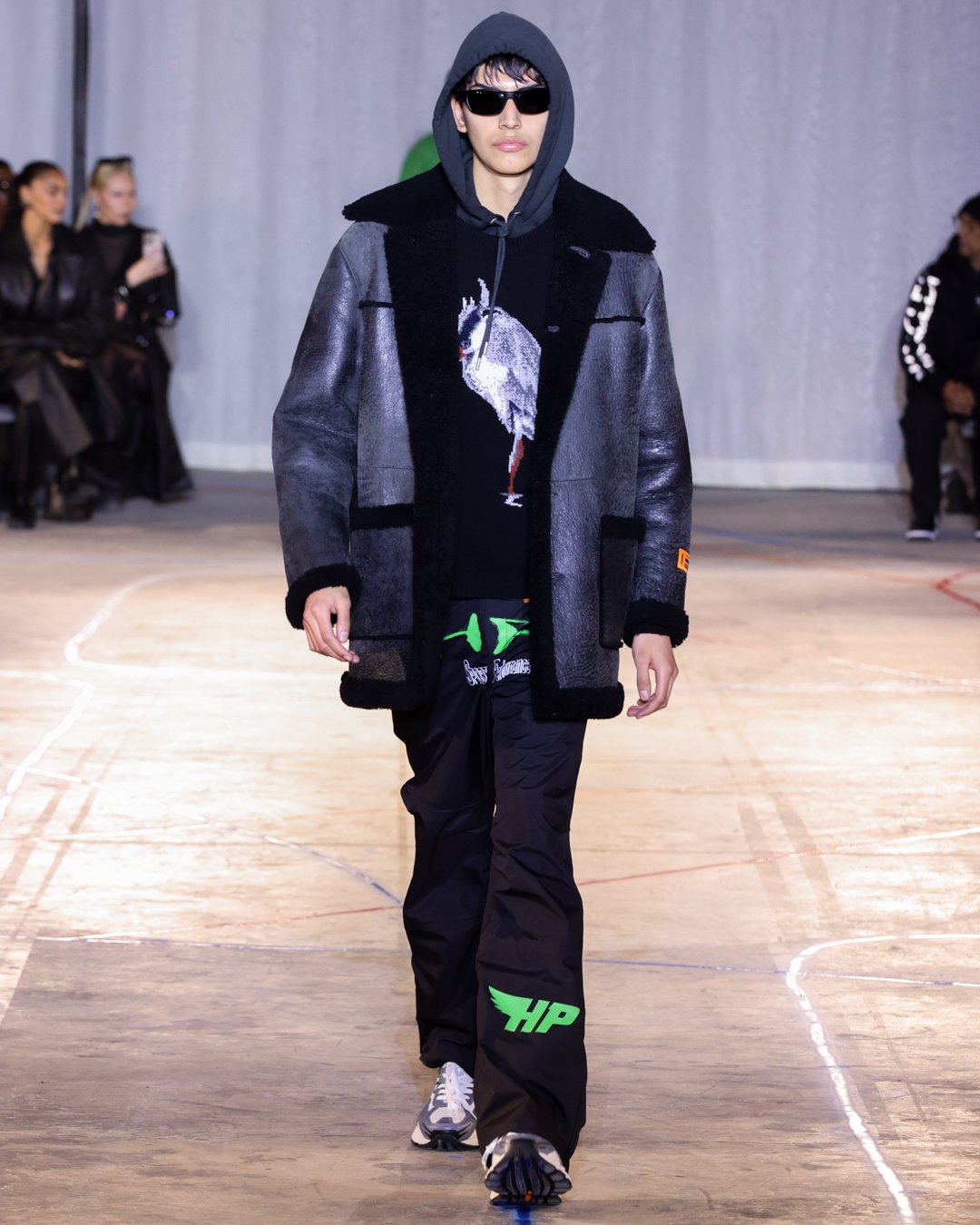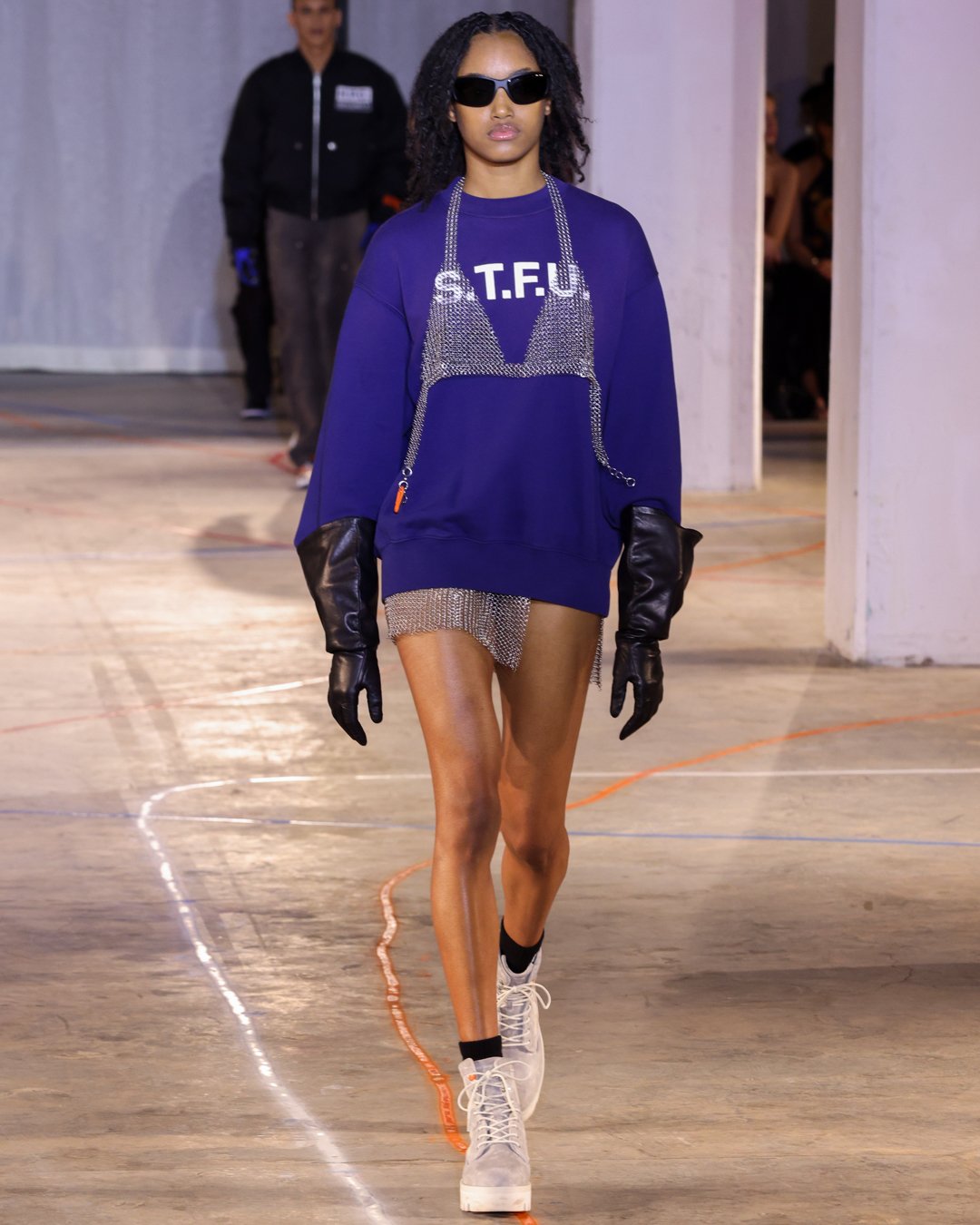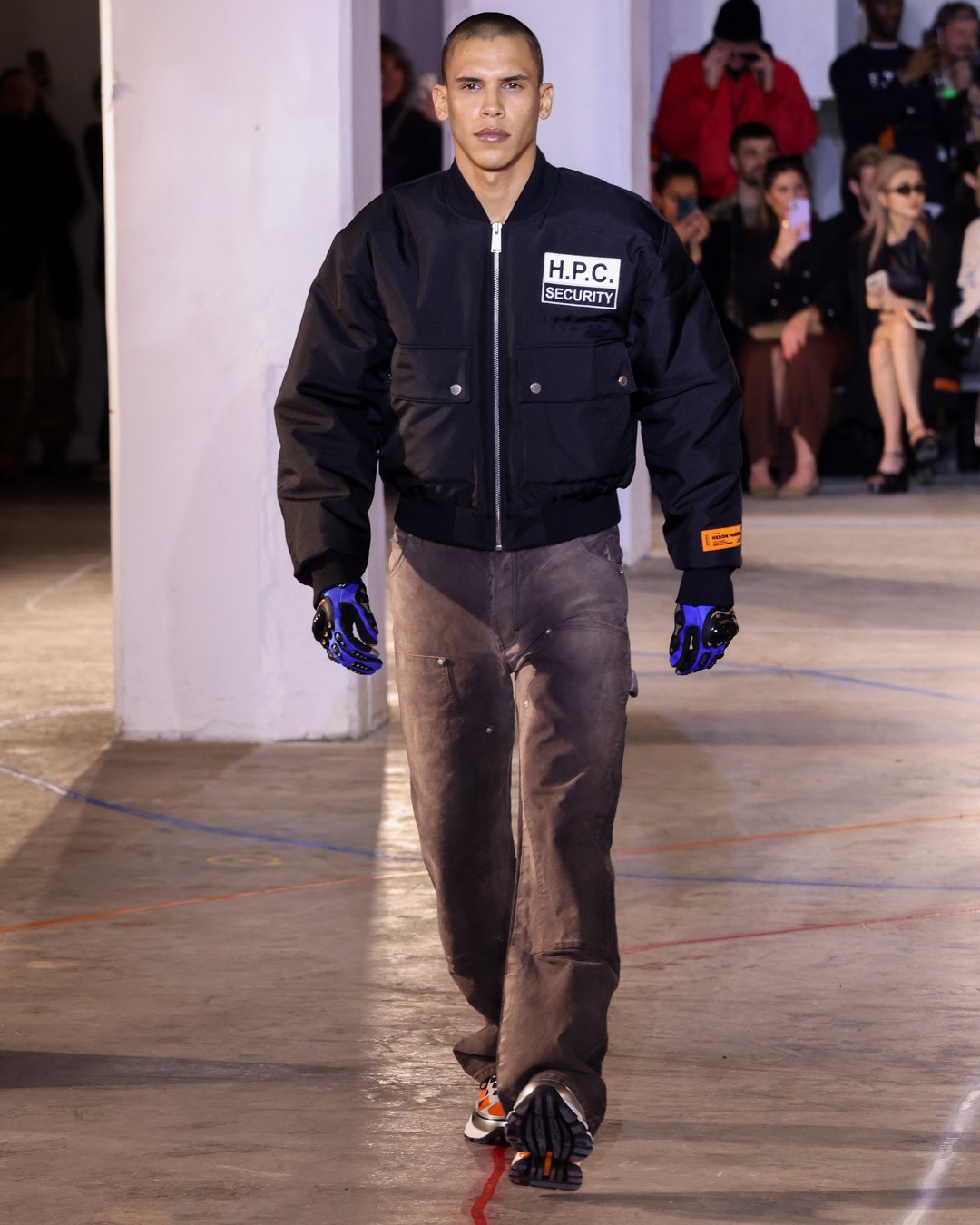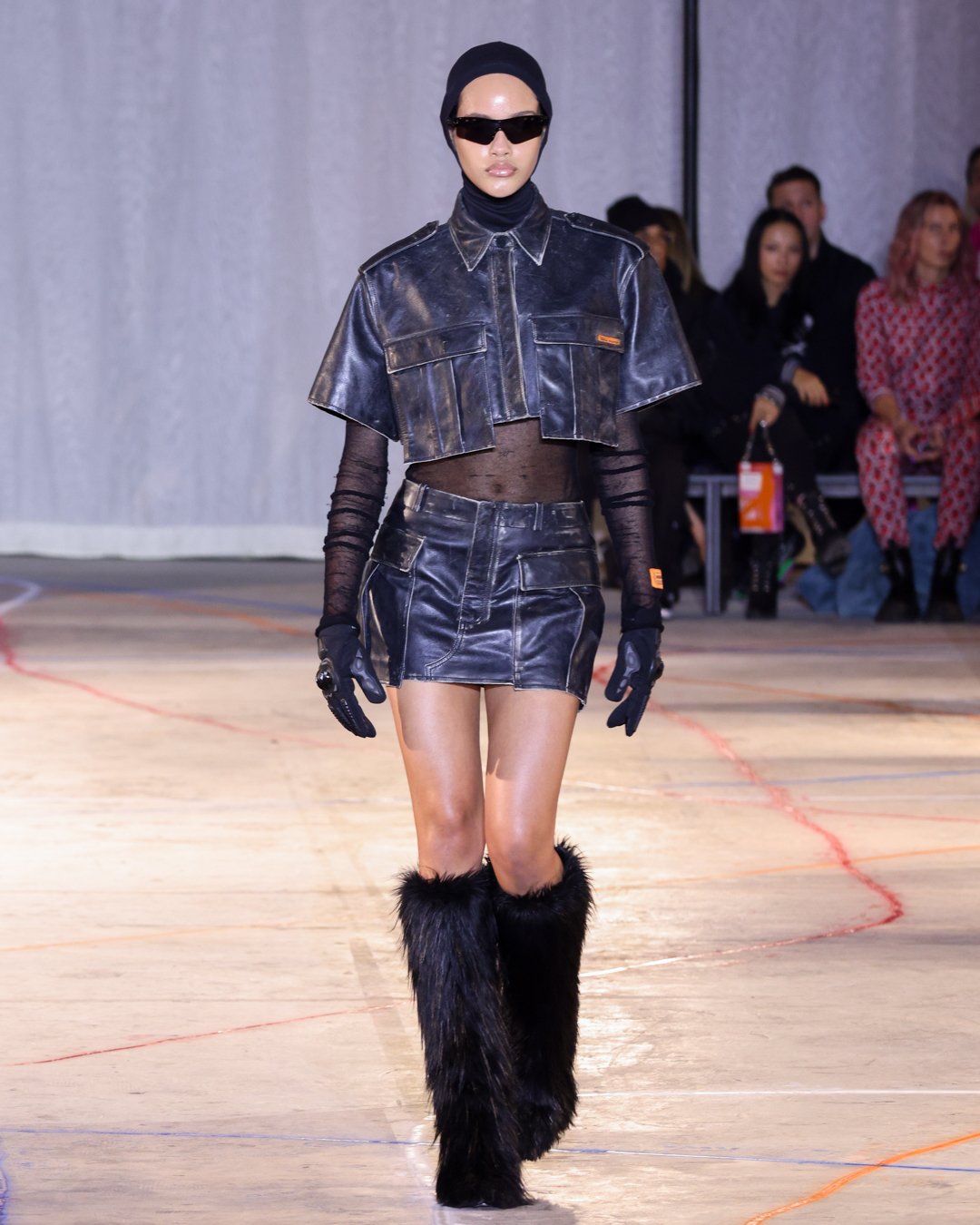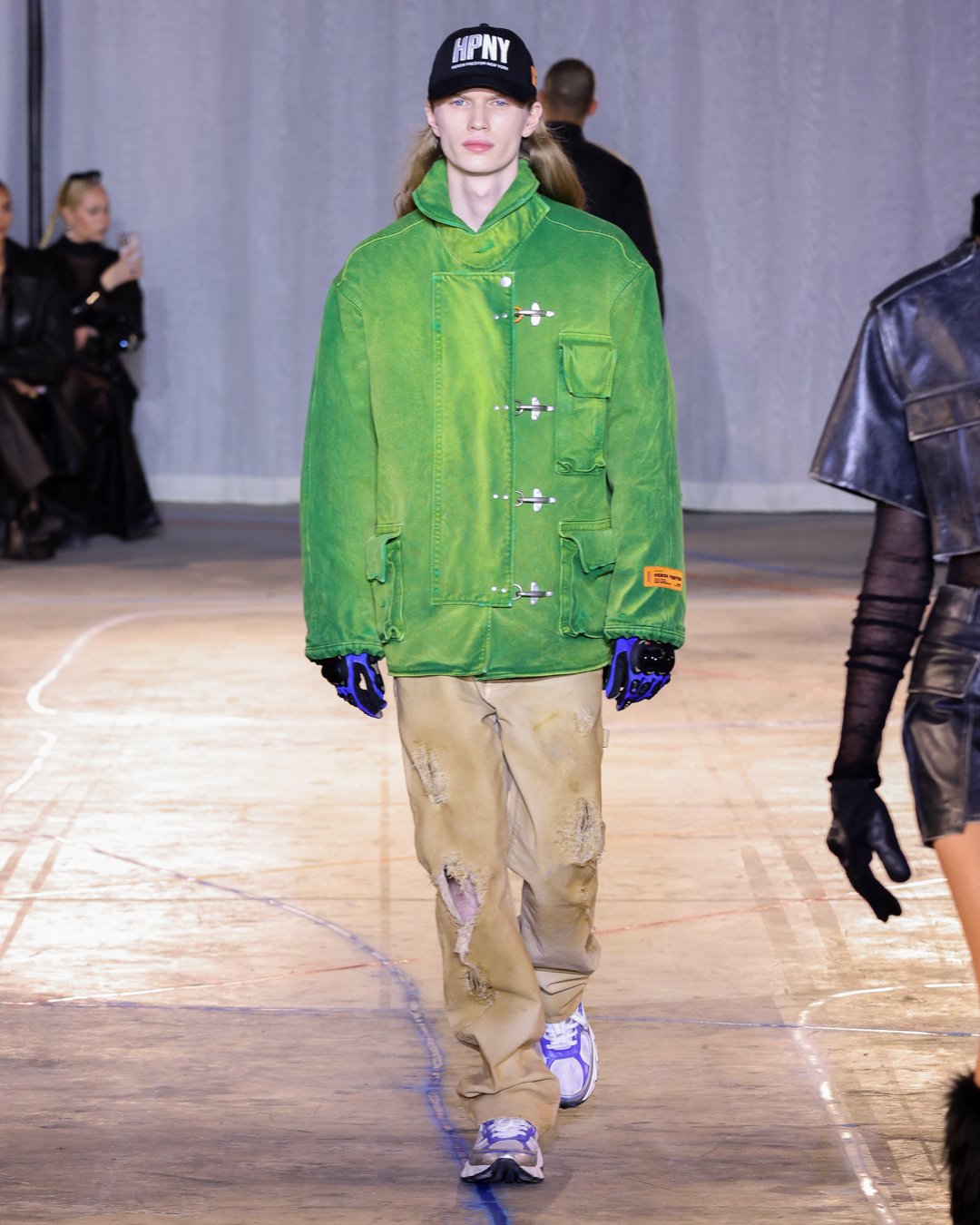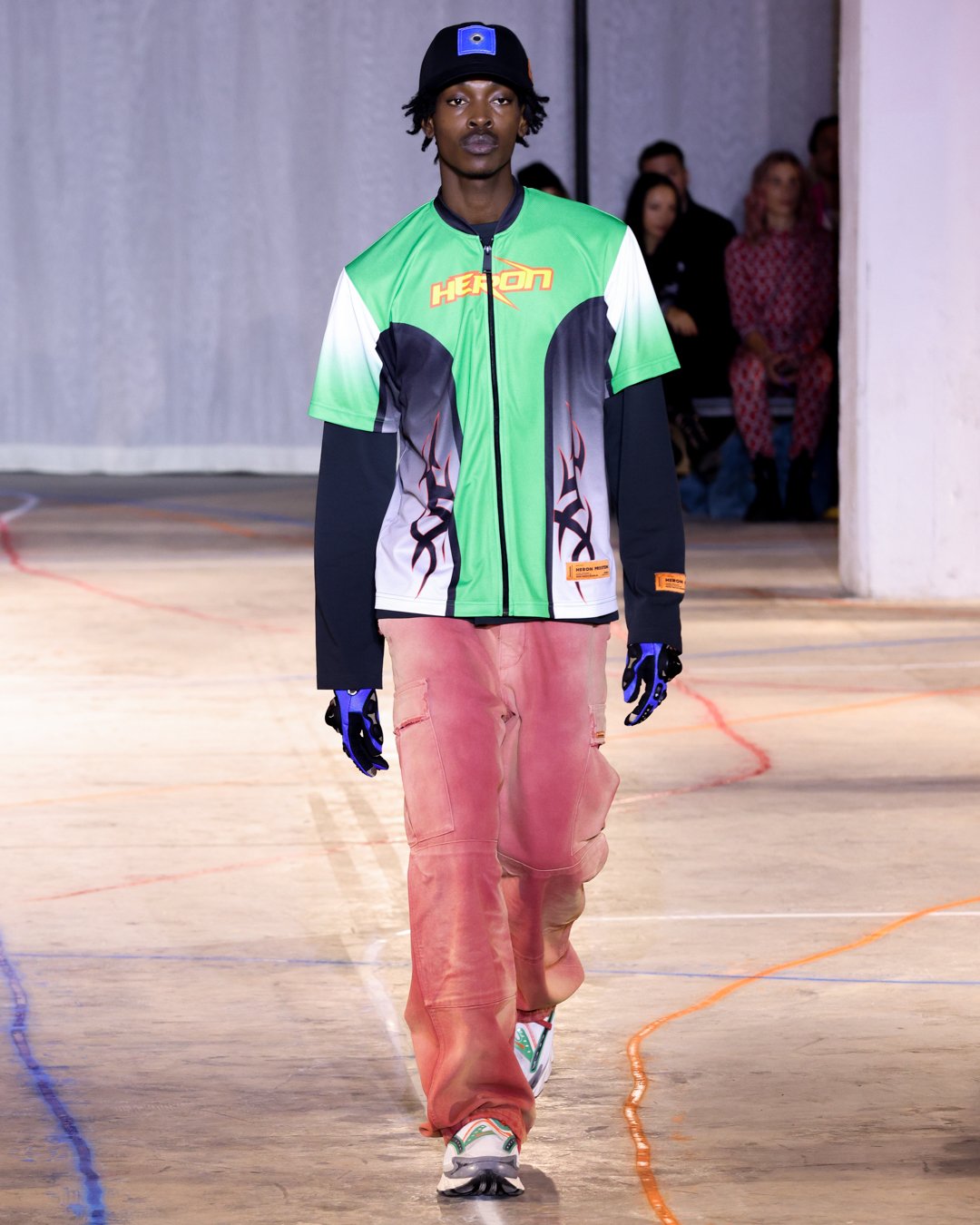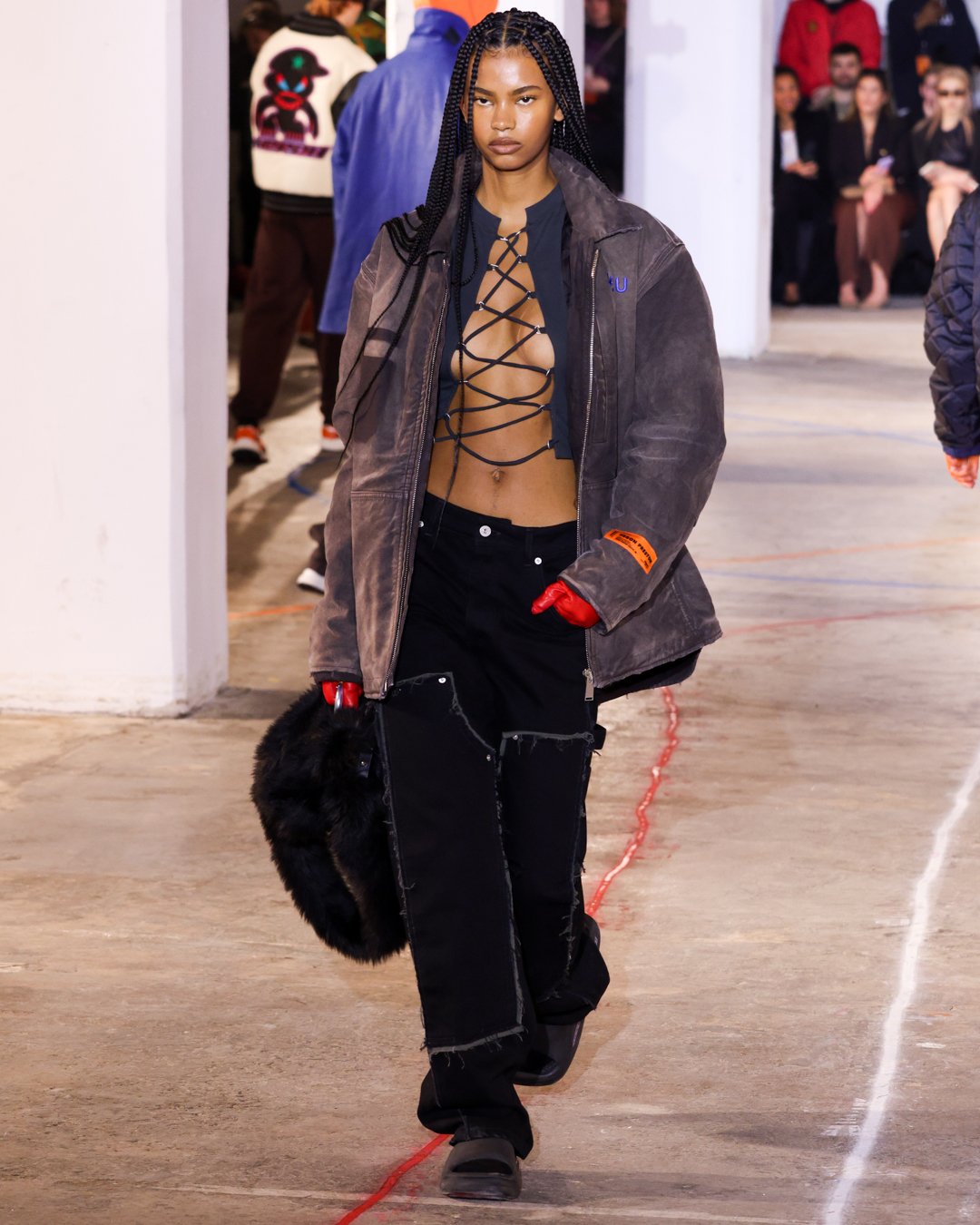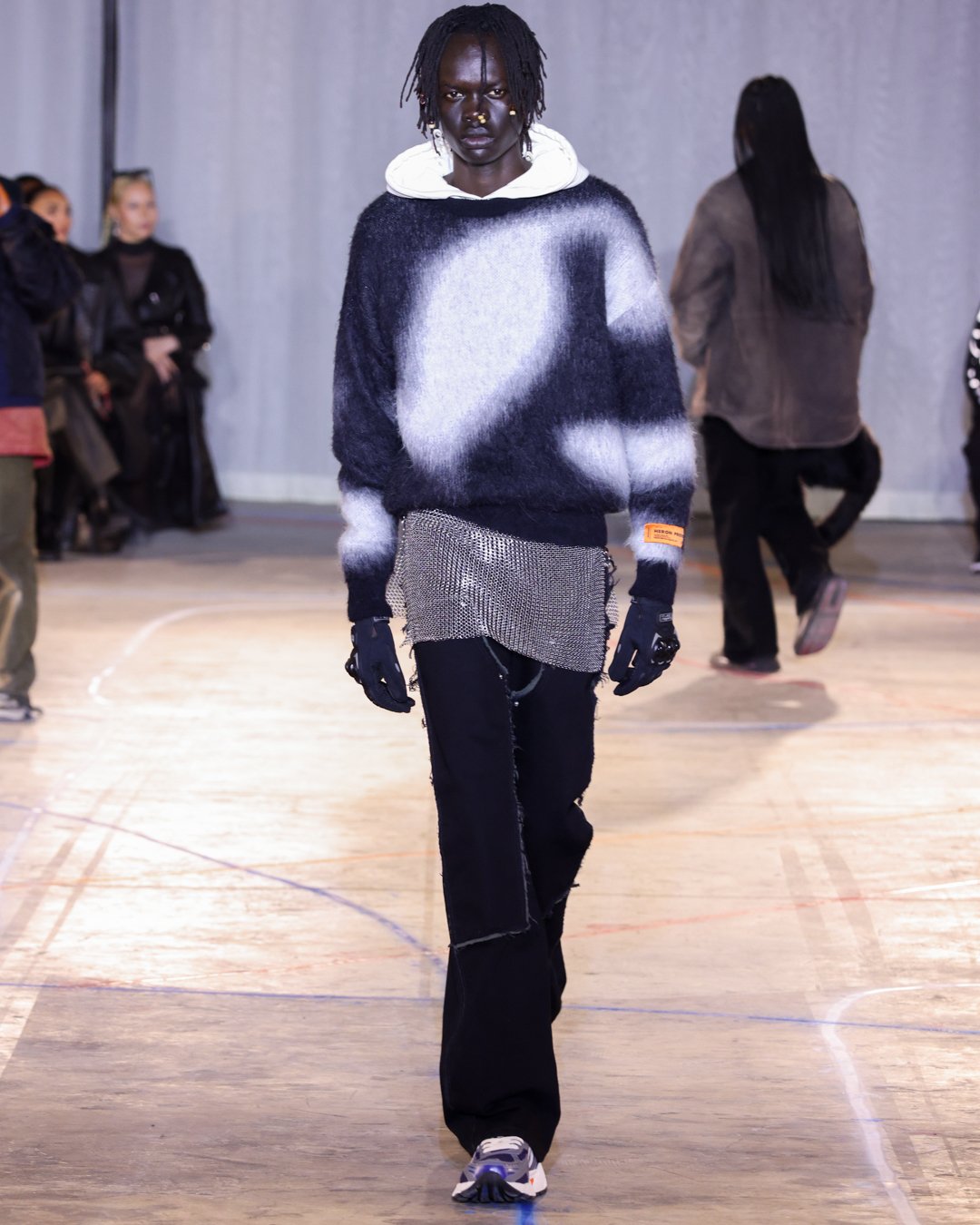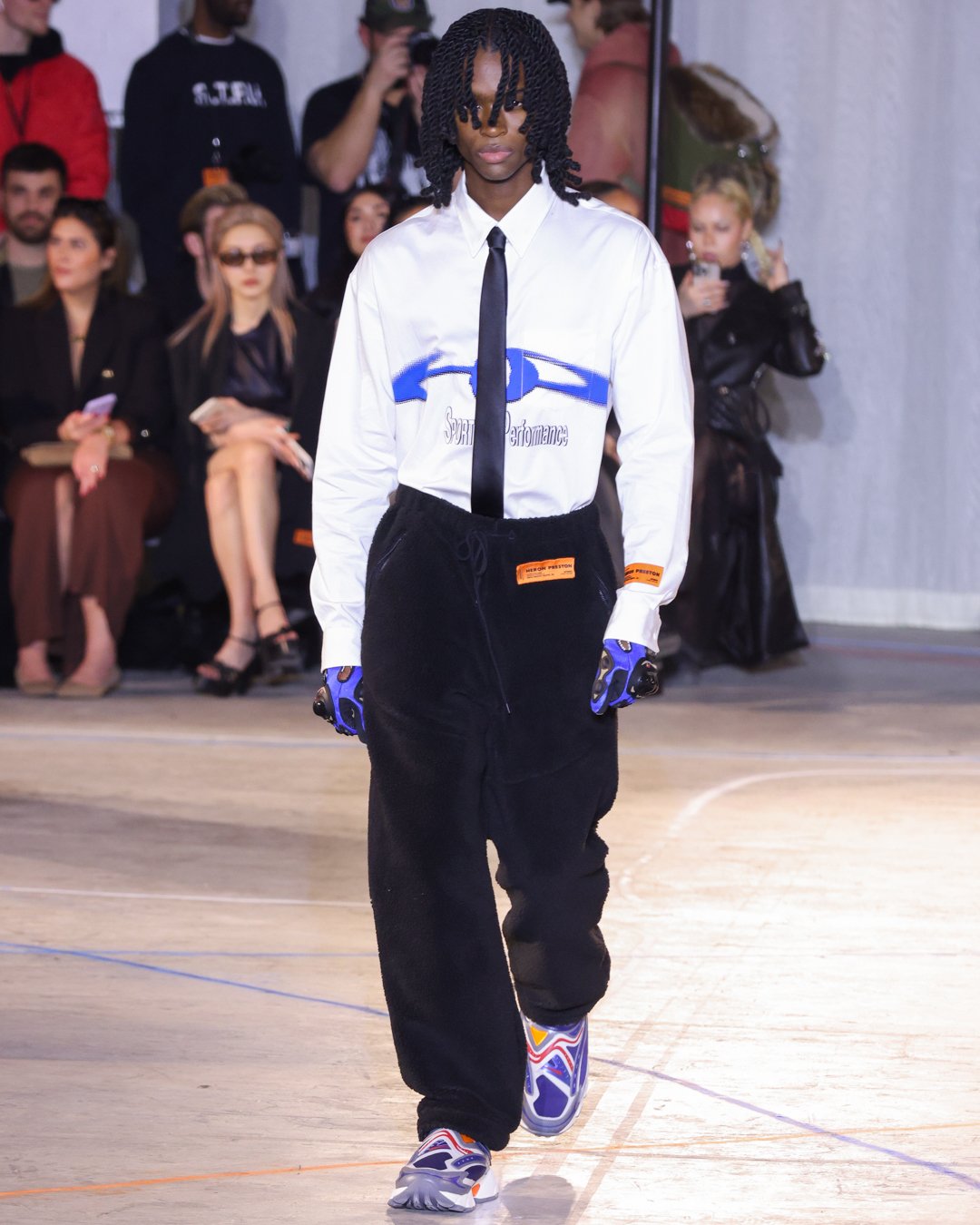 IMAGES: Photo courtesy of Heron Preston.
PUBLISHED: February 15th 2023.