Enter Le Palace with Celine
Hedi Slimane presents "The Celine 18" at the historic Parisian nightclub.
Things we Justsmile about
From the age of 16, Heidi Slimane found himself a regular at Le Palace; the 9th arrondissement theatre-turned-nightclub frequented by the likes of Prince, Yves Saint Laurent, Kenzo Takada, and Grace Jones. A staple as much to Slimane's life, as it is interwoven in the modern fabric of Parisian nightclub culture. Slimane himself credited Le Palace with inspiring him to become a couturier. Last night, Slimane's formative cultural experience came full circle as he presented his mens winter collection for Celine, The Celine 18, through a reimagined Le Palace party.


Slimane's signature studs, sequins, and shimmer lit up in the designer's tribute to today's youth rediscovering 2000s Electro Clash and Electronic Rock sounds and scenes, a movement that Slimane has observed across Paris, London, and New York. Also interwoven were New York's cult proto-punk band Suicide, from the 70s who were integral to the CBGB punk-era movement. Slimane brought the energy of their riot-fueled live performances to the collection with an original soundtrack created specifically for the show by Suicide.


Skinny leather trousers were recurring, along with luxurious full-leather looks featuring silver hardware, studs, rhinestones, and silver fringe accents. Slimane's highly sought-after suiting was also on display with slightly flared trousers, in three variations of pin-stripes; chocolate, charcoal, and black with bejeweled white stripes. The coveted Celine track jacket made a return in a new brown colorway with off-white taping.


In case the leather, sweat, cigarettes, and drinks from the crowd didn't already immerse you in Slimane's romantic Parisian underground, the models were wearing "Nightclubbing," a perfume from the Celine Haute Parfumerie collection.


More at celine.com.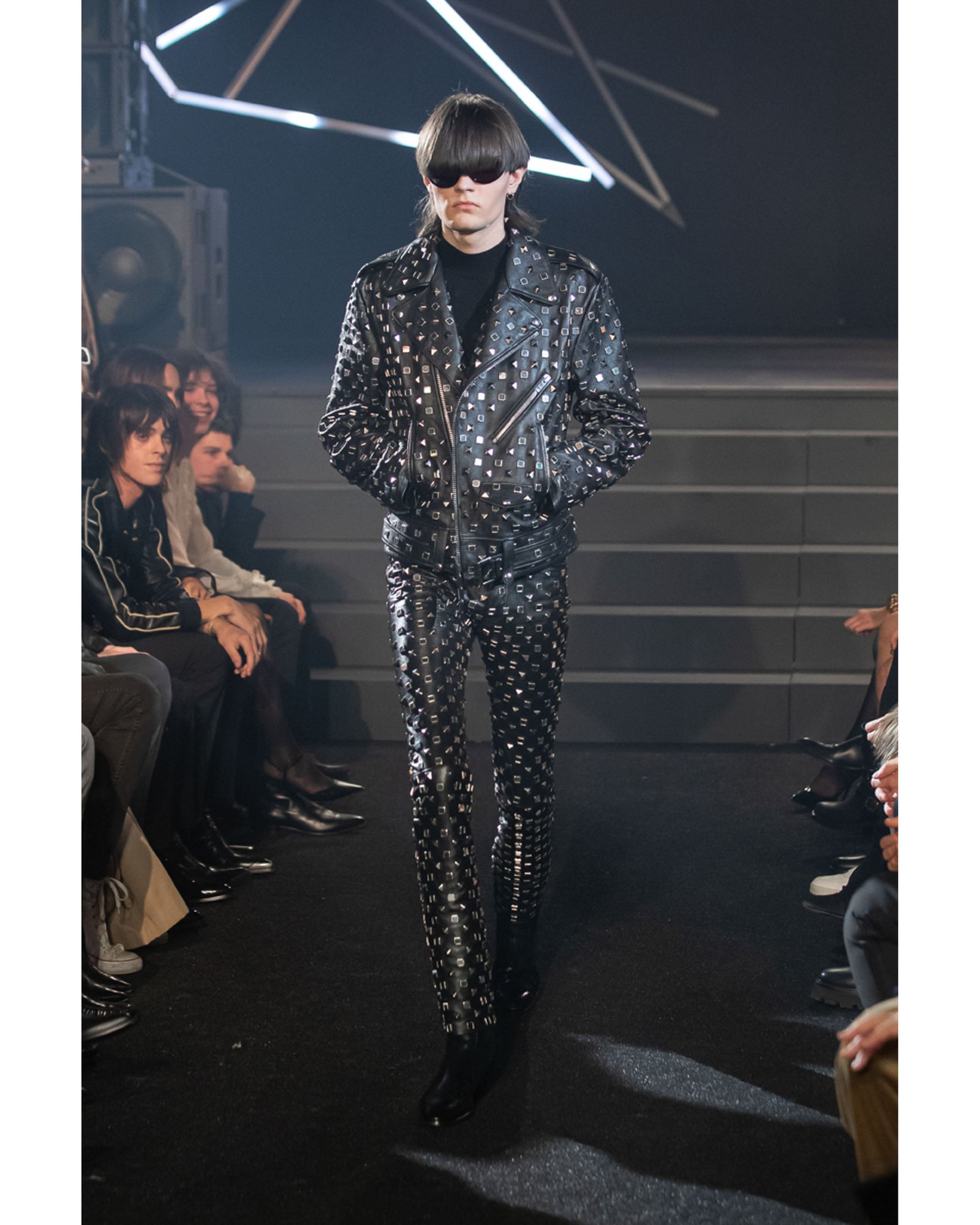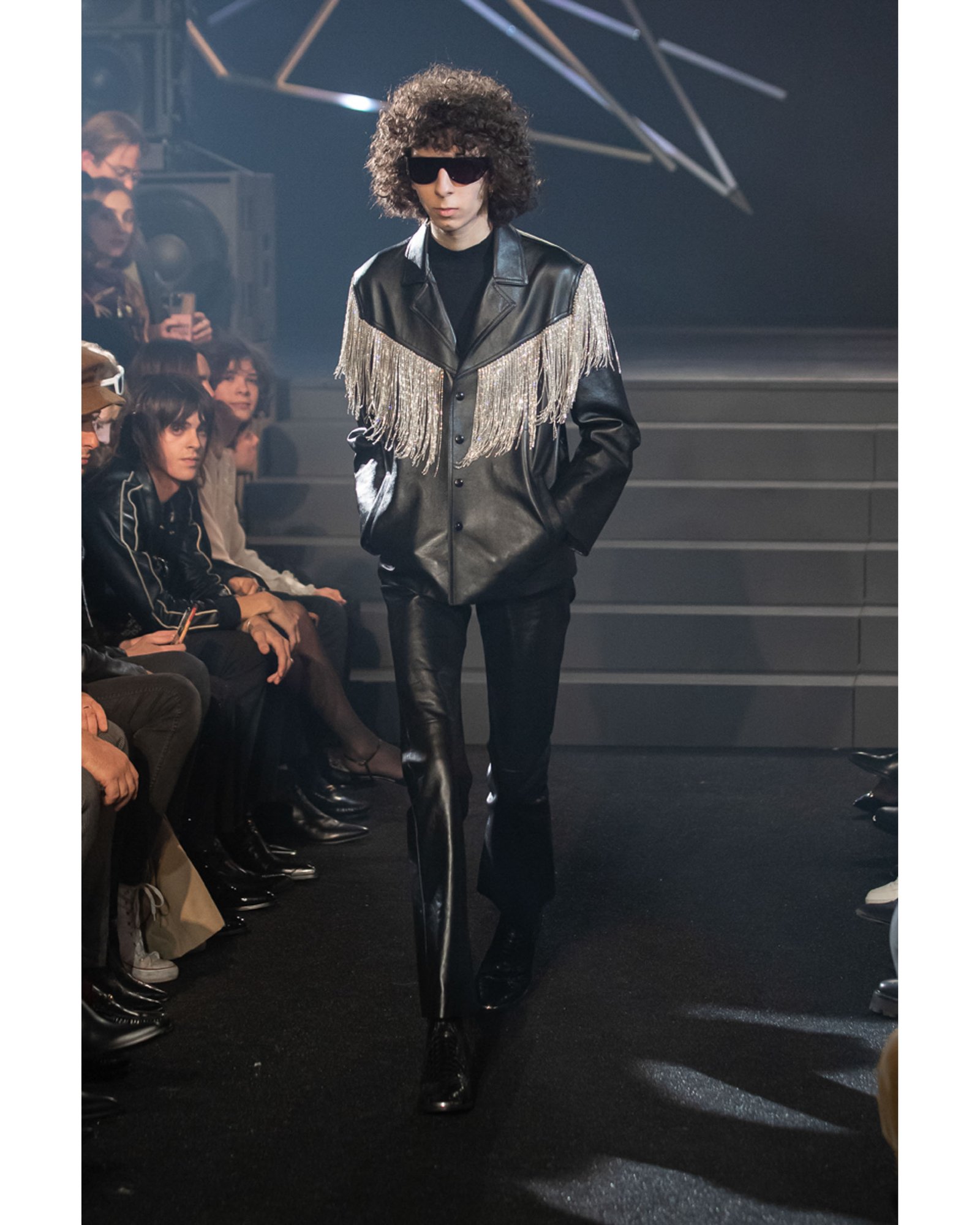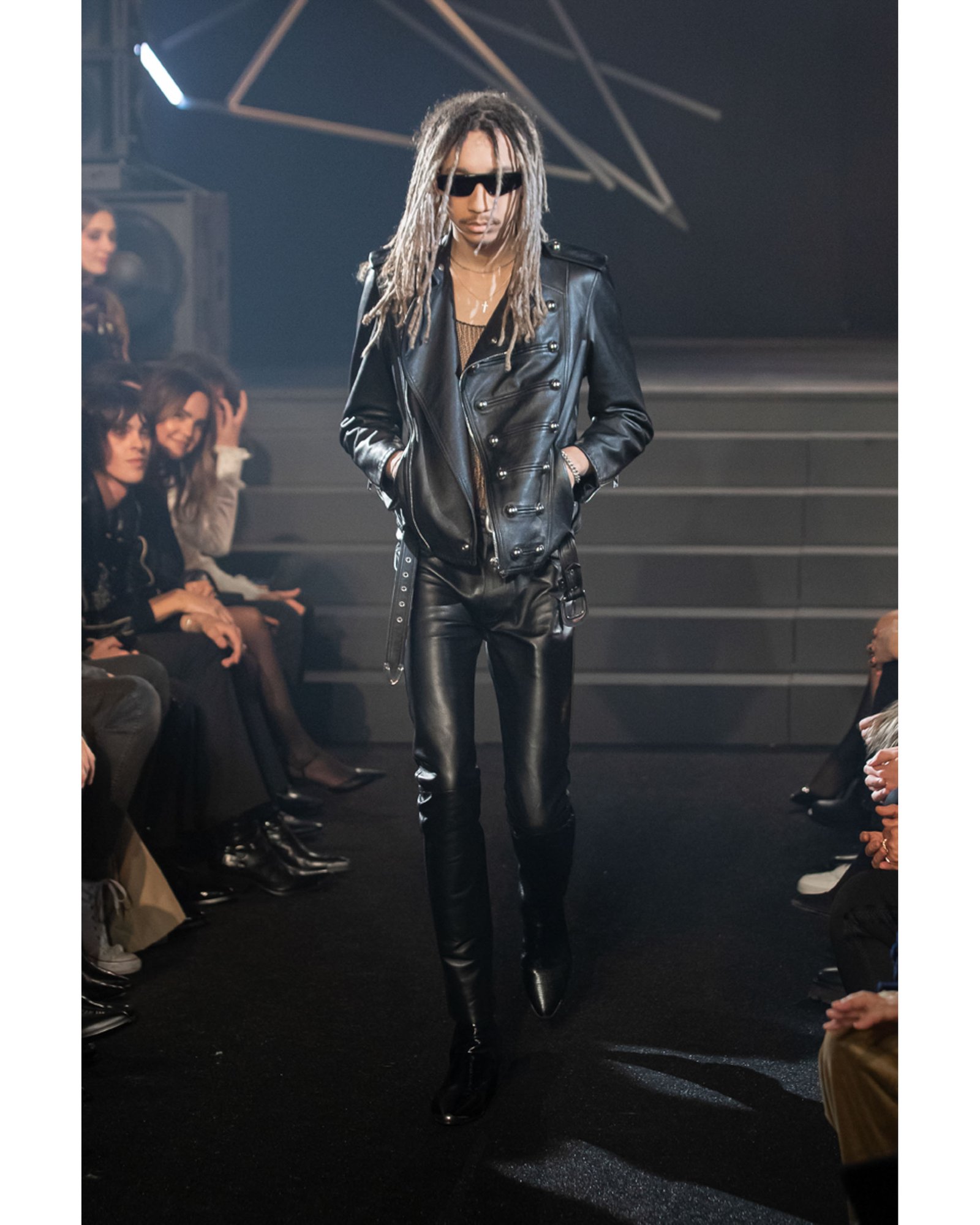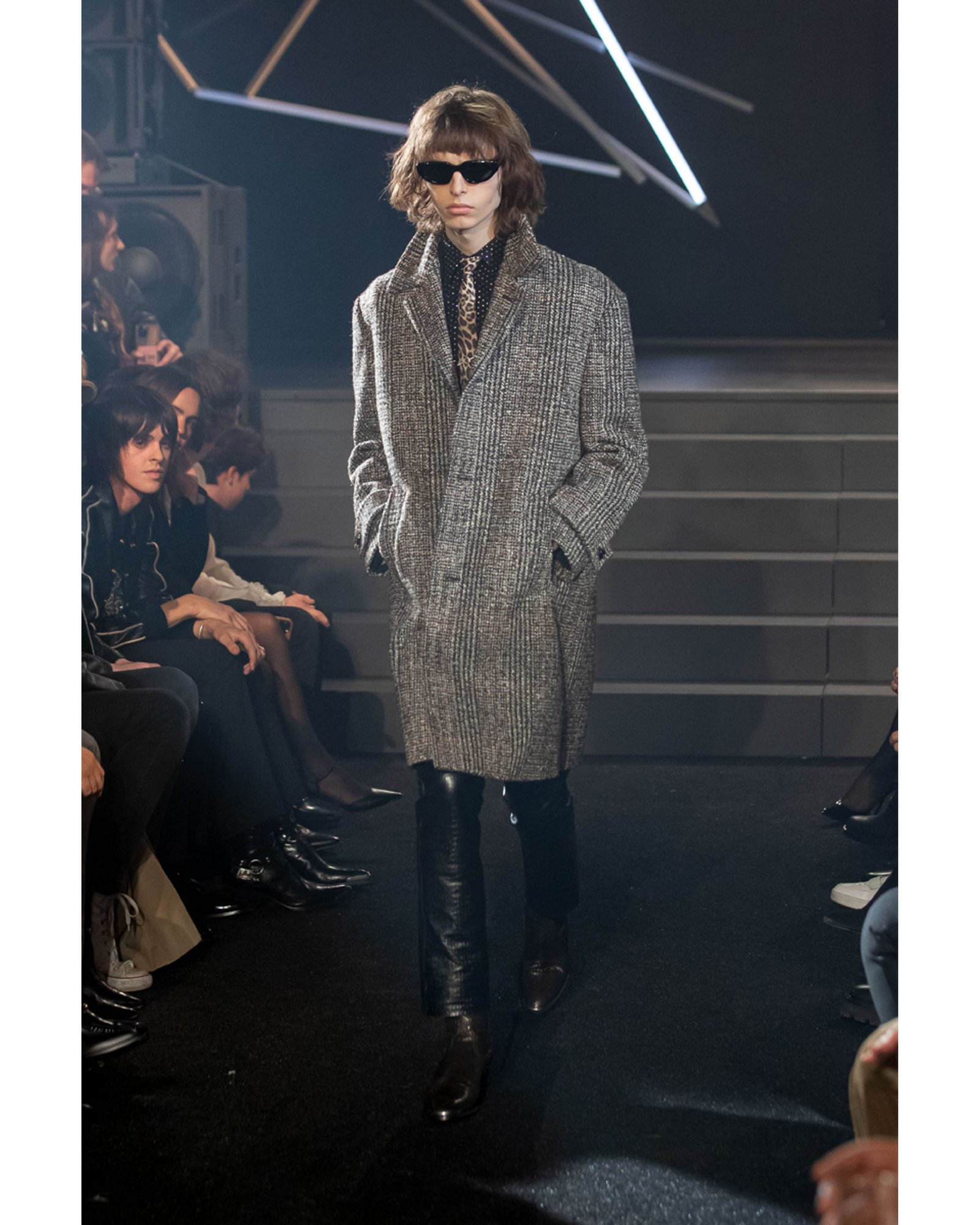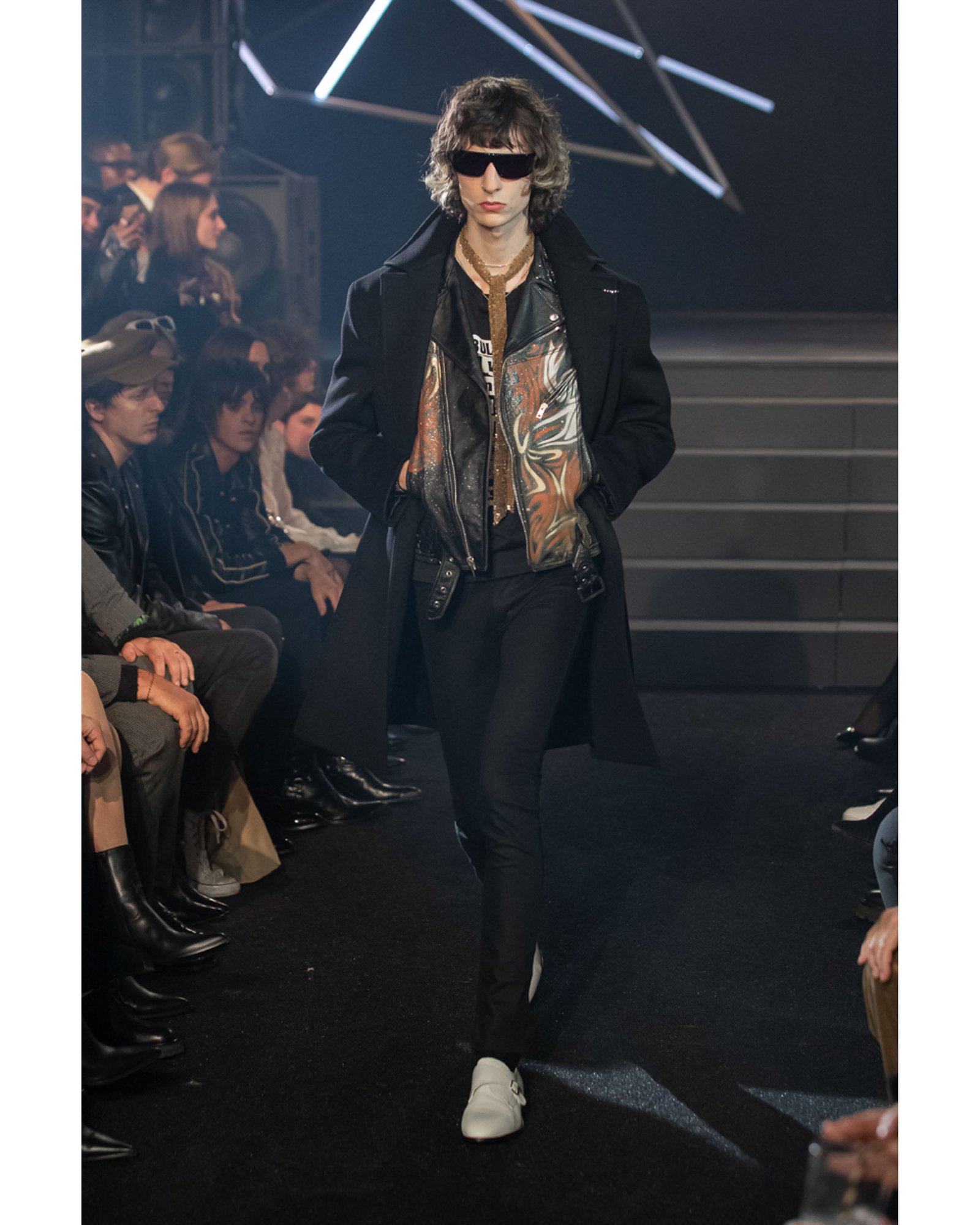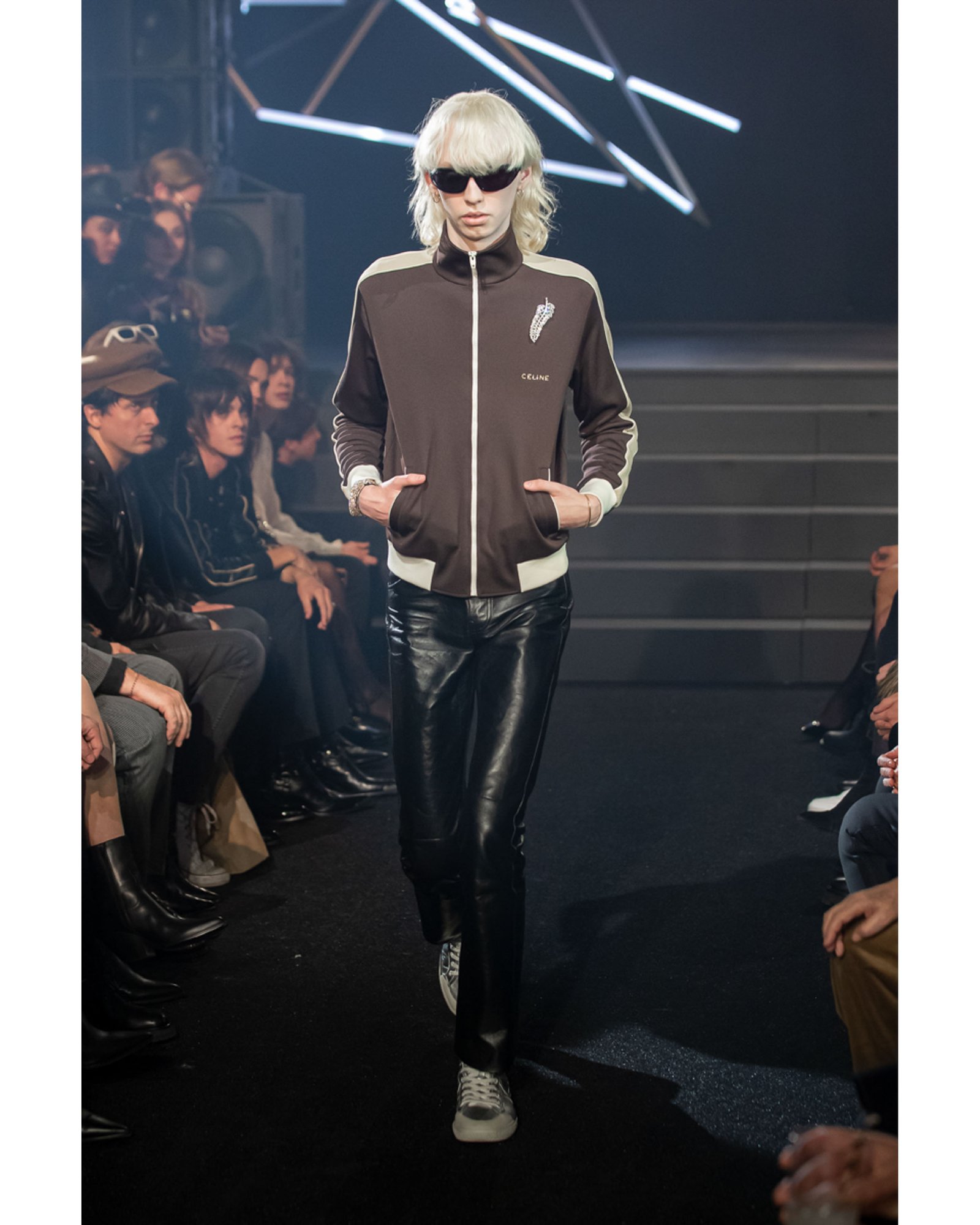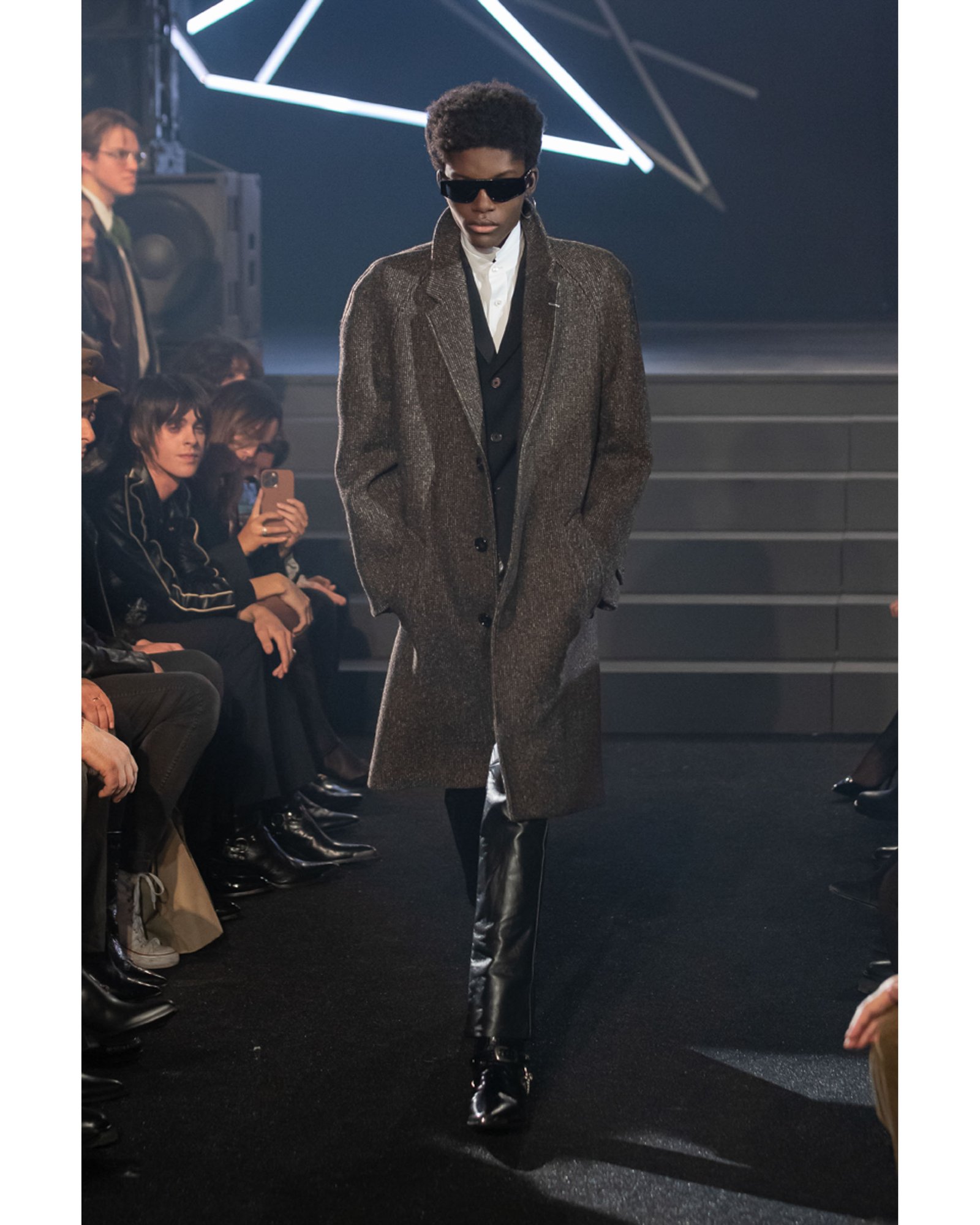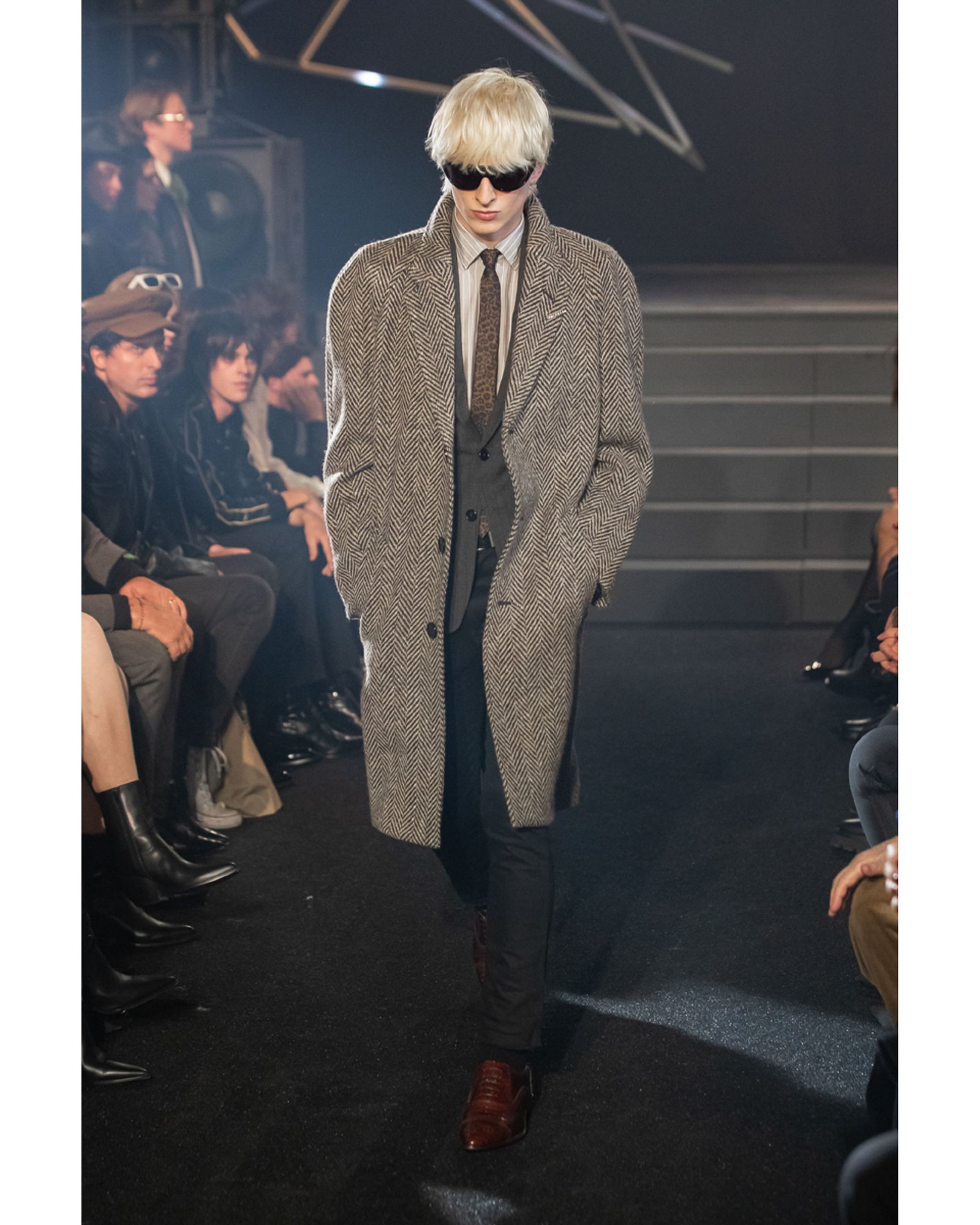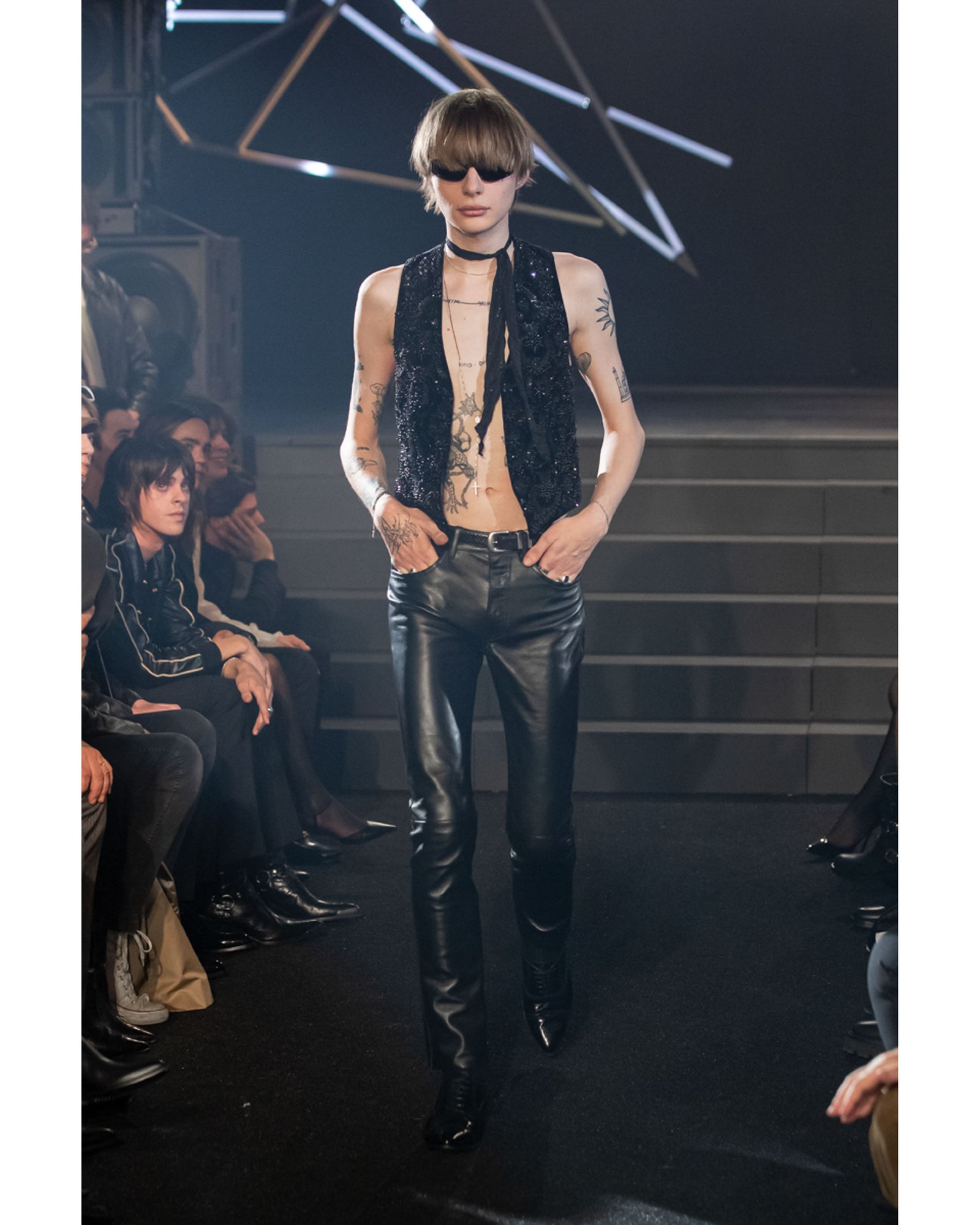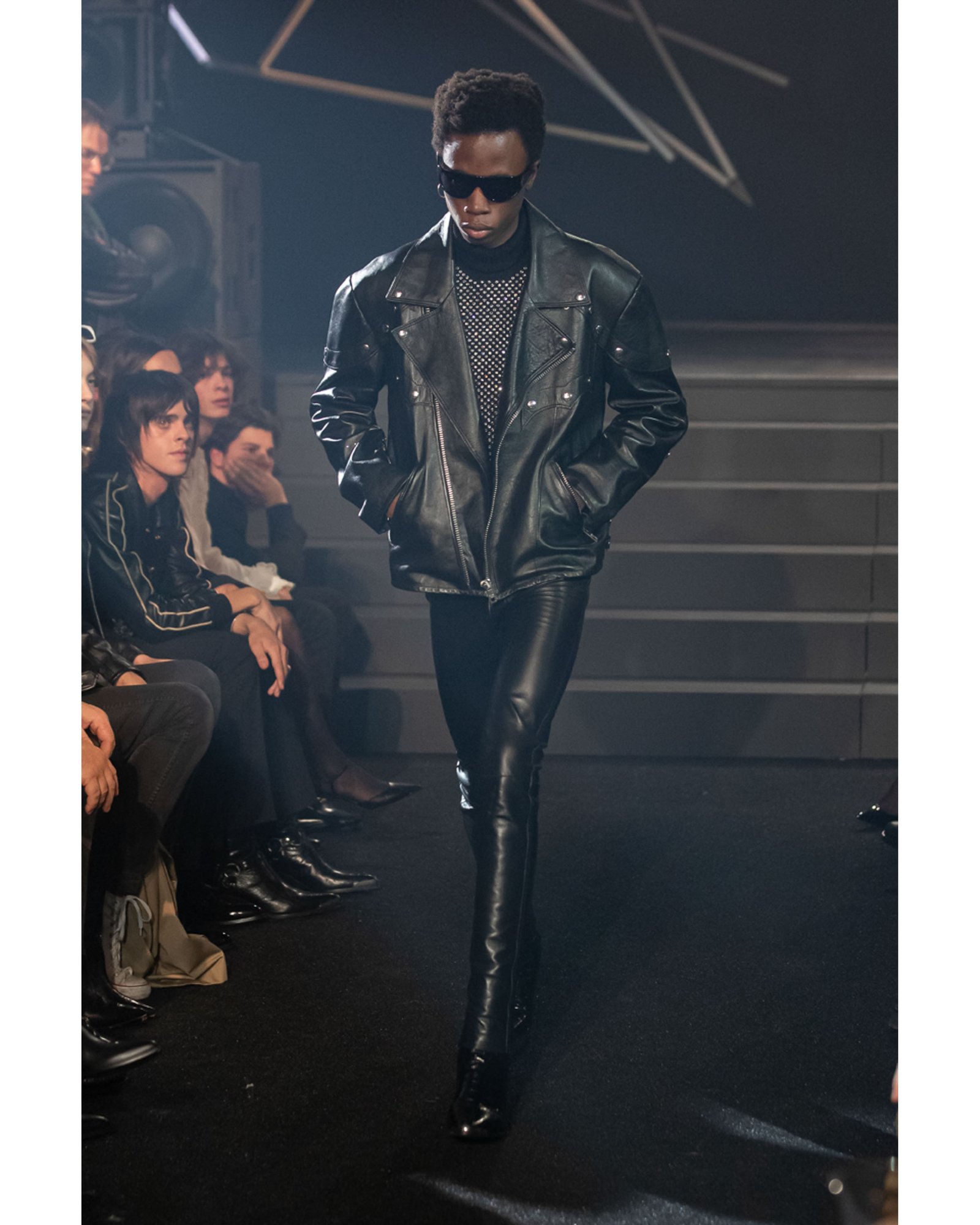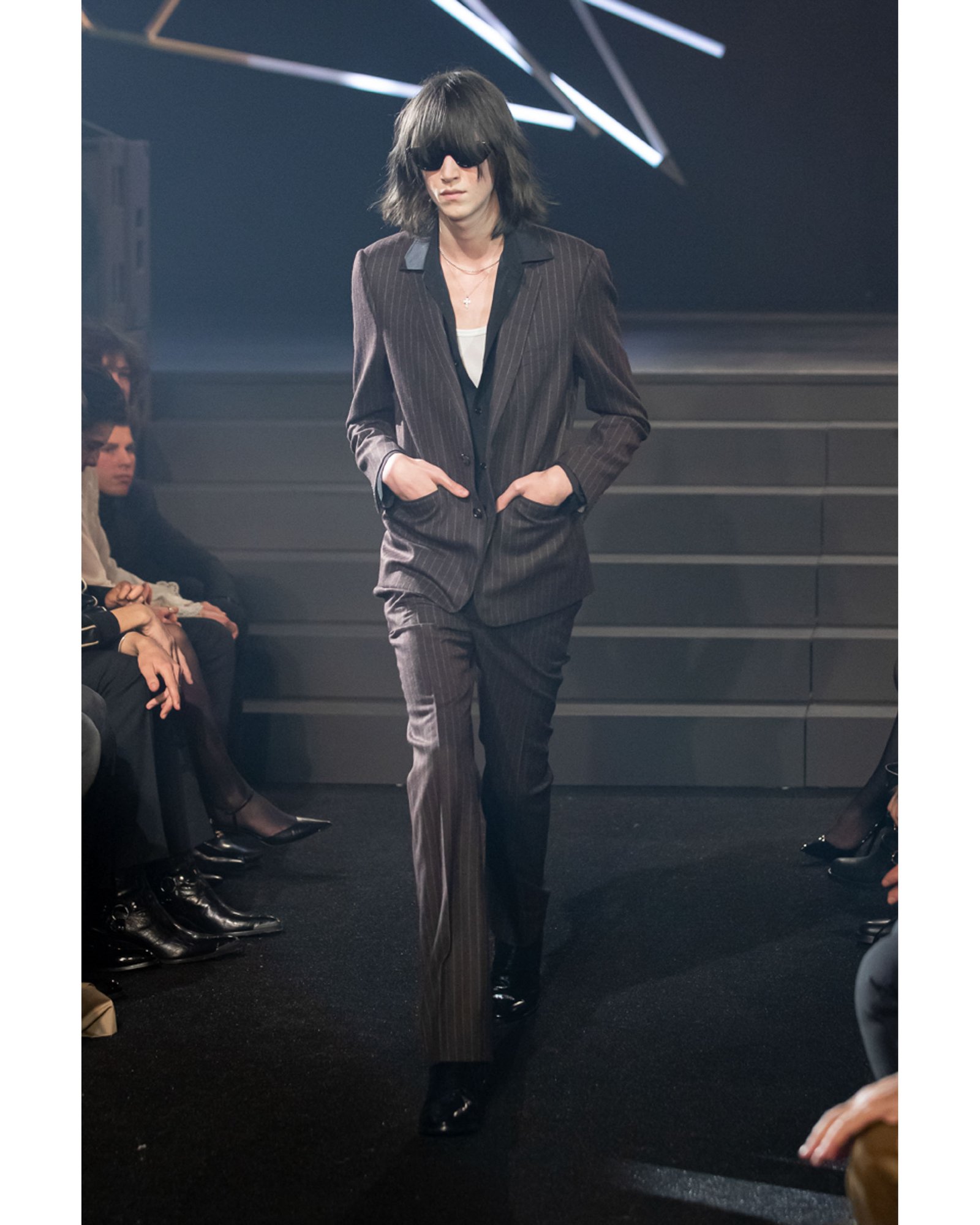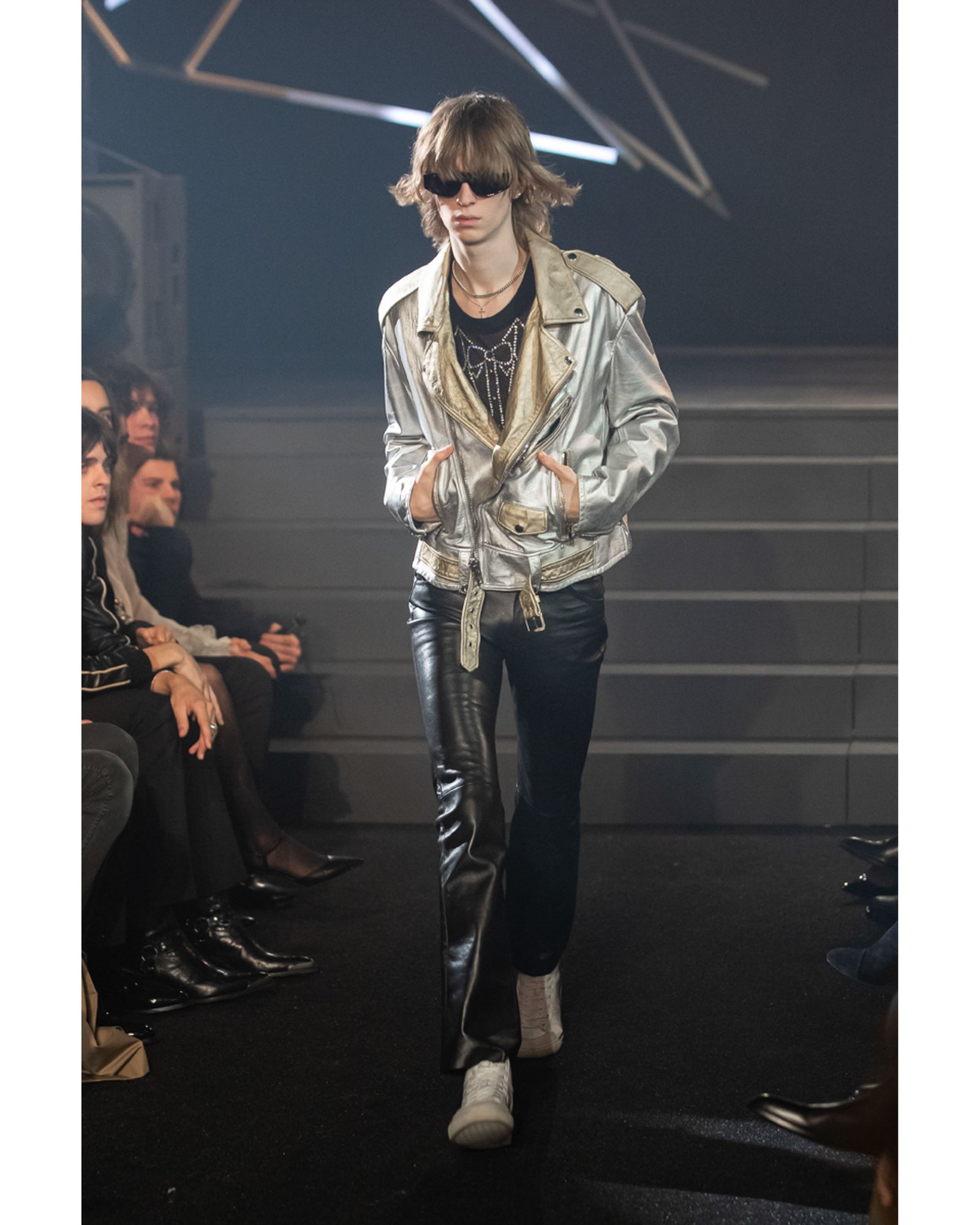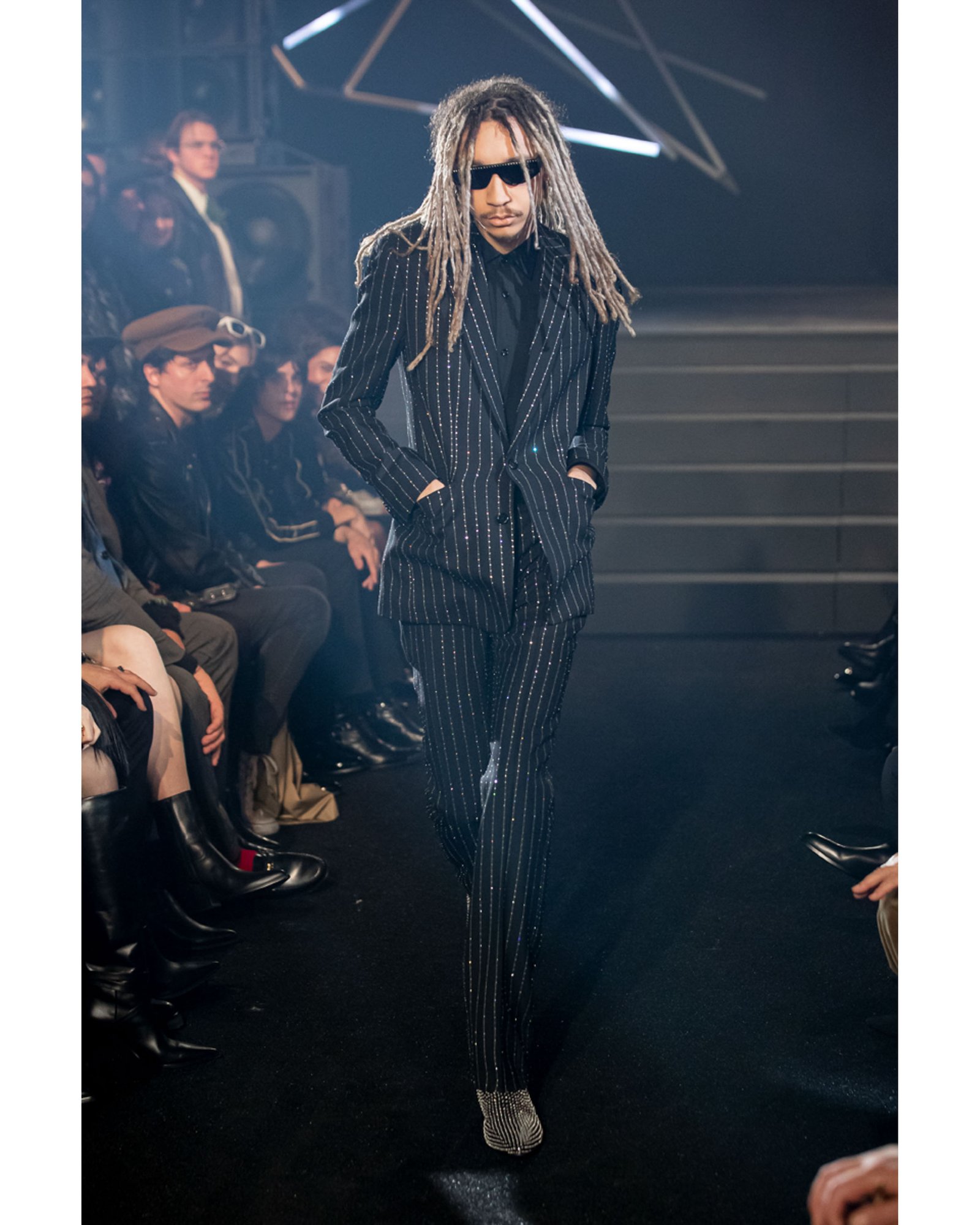 IMAGES: Courtesy of Celine.
PUBLISHED: February 13th 2023.