Emporio Armani SS22 marks 40 years of calm Italian leisure
A new publication released alongside the collection explores the codes of EA's history and captures the strength in its youthful spirit.
Things we Justsmile about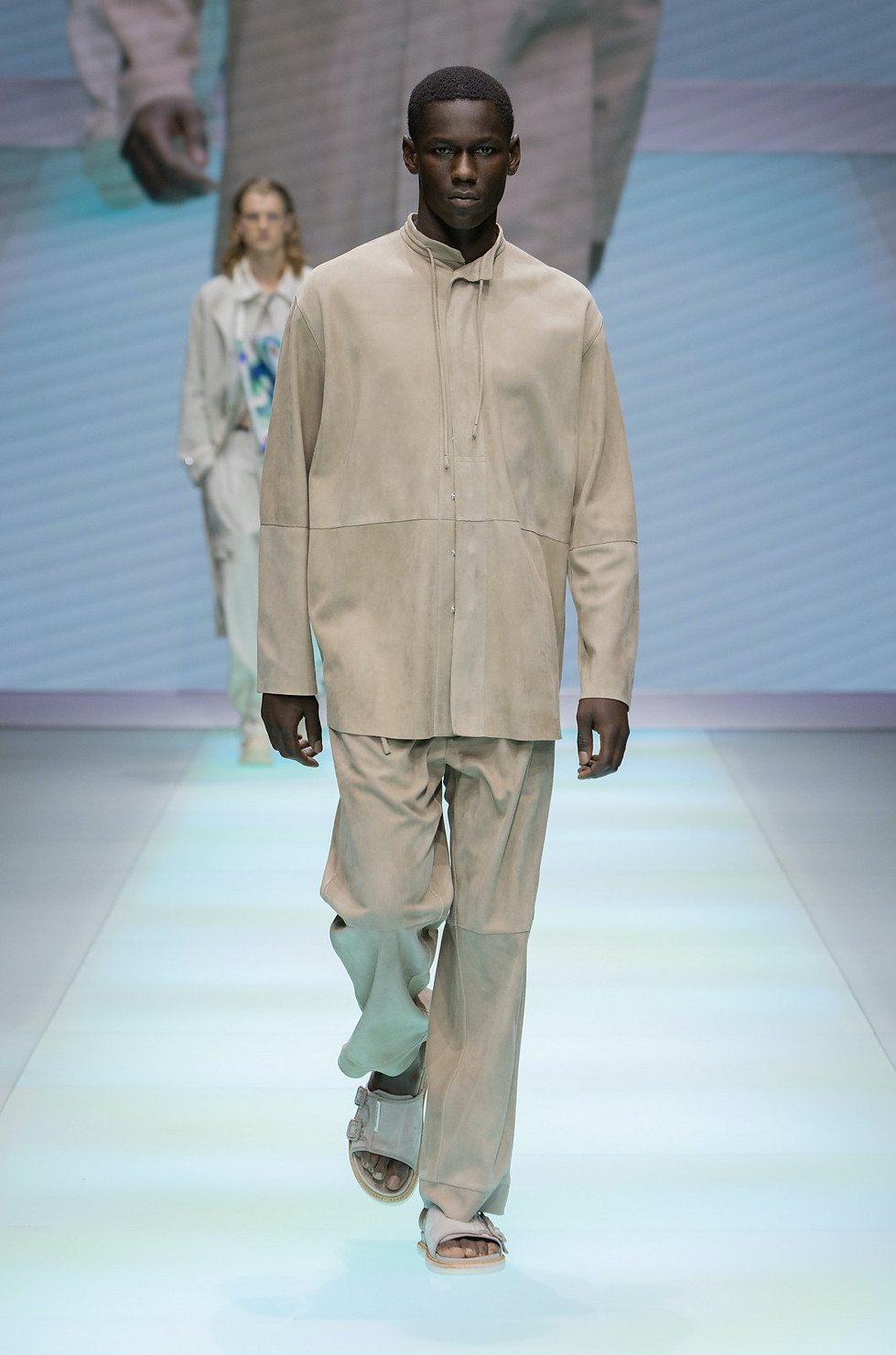 Emporio Armani's SS22 runway show solidifies 40 years since Giorgio Armani launched the youthful luxury mainstay. Mr. Armani's sister and long-time collaborator, Rosanna Armani, also edited a magazine titled 'The Way We Are' released to coincide with the collection; looking back all the years of EA since 1981, including the ten years of Emporio Armani Magazine since 1988.
This season's SS22 collection was assured and calmly opulent. Men's and women's collections were shown together on the physical runway for the first time in over a year since the beginning of the COVID-19 crisis. Mr. Armani did not hold back for the momentous occasion. Waves of models graced the runway, presenting a series of transitioning themes for the season, a signature of Mr. Armani's presentations.
Confident denim and deep blues entered the runway, followed by softy cut grey and sand suiting. A group of light white-on-white clad men gave a pause to the runway with new EA7 technical garments. Grey and stone unstructured tailoring presented EA's recognizable take on summer-equipt elegance.
Mr. Armani closed the show with a decidedly confident and optimistic display of outfits. For the men's looks, that meant bold and simple trousers with matching wrap-closure shirts in emerald, sapphire, and scarlet.
IMAGES: COURTESY OF Emporio Armani
PUBLISHED: SEPTEMBER 26TH, 2021