Palace and Calvin Klein are back in bed
It's time to re-stock on the Lucien-Clarke-approved boxer briefs.
Things we Justsmile about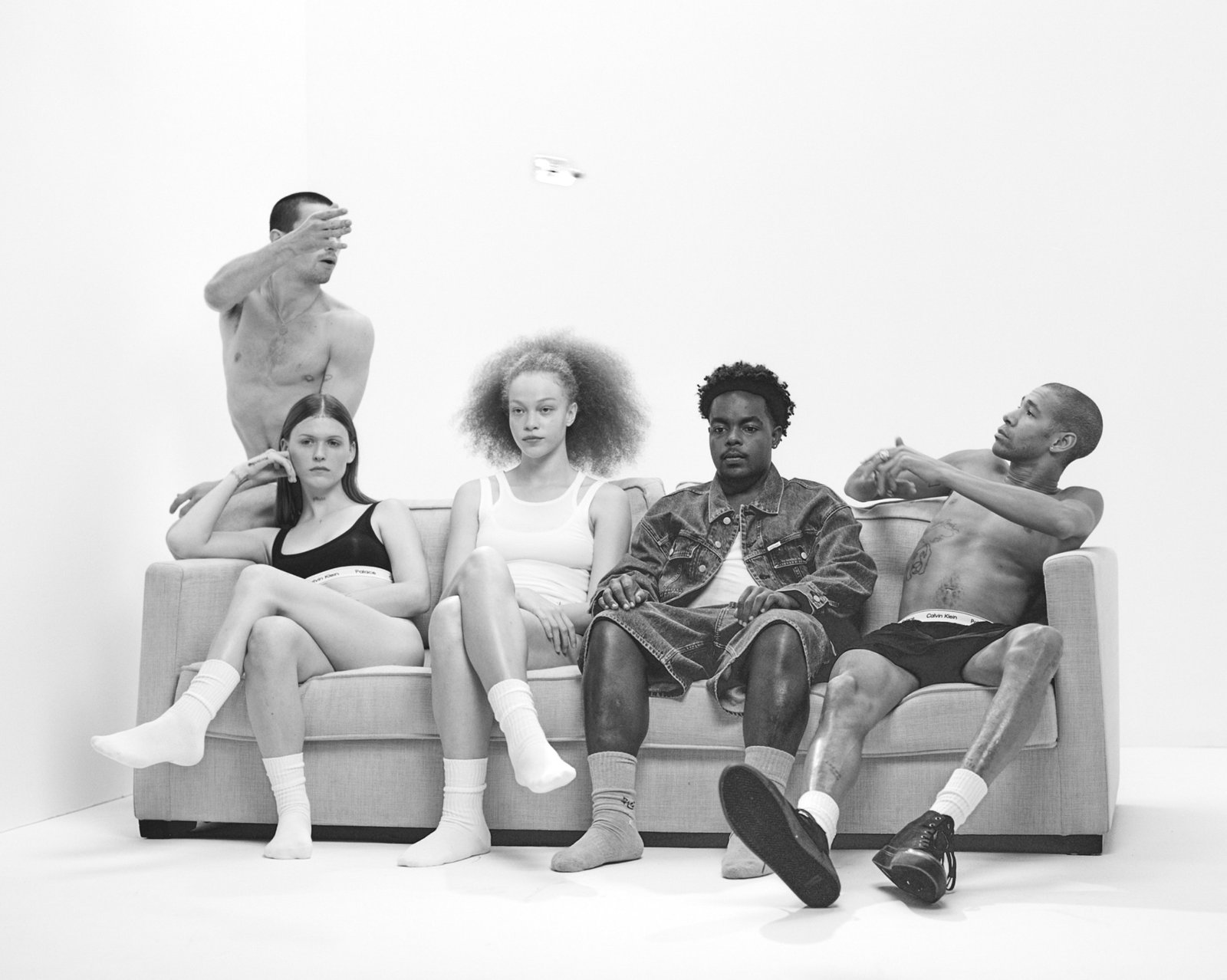 In case you missed out on this year's most sought-after fashion collaboration, the colliding of 90s Calvin Klein and London skate brand Palace. The brands have teamed back up just in time for the gifting season to release a limited Holiday re-stock of the essentials from their sell-out collection released in April 2022.


Available in select quantities on December 9th will be men's trunks, boxers, and women's underwear sets. As well as the genius CK1 Palace Fragrance, the first time Calvin let someone tinker with their iconic CK1 fragrance.


Palace's founder, Lev Tanju and Stuart Hammond, directed a short film to mark the release. Enter a 90s New York boardroom call with Uma Thurman derailed into a dreamscape by a shamanic Lucien Clarke. The film also stars actor Michael Imperioli, rapper Roddy Ricch, singer Ethel Cain and, of course, many of the Palace Skate Crew, including familiar faces Rory Milanes, Charlie Birch, and Kanin Garner.
IMAGES: By Charlie Young, courtesy of Palace.
PUBLISHED: December 8th 2022.