Burberry's Burning Man
Riccardo Tisci takes us to the ultimate underground utopia for Burberry's Spring Summer 2022.
By Luis Skitini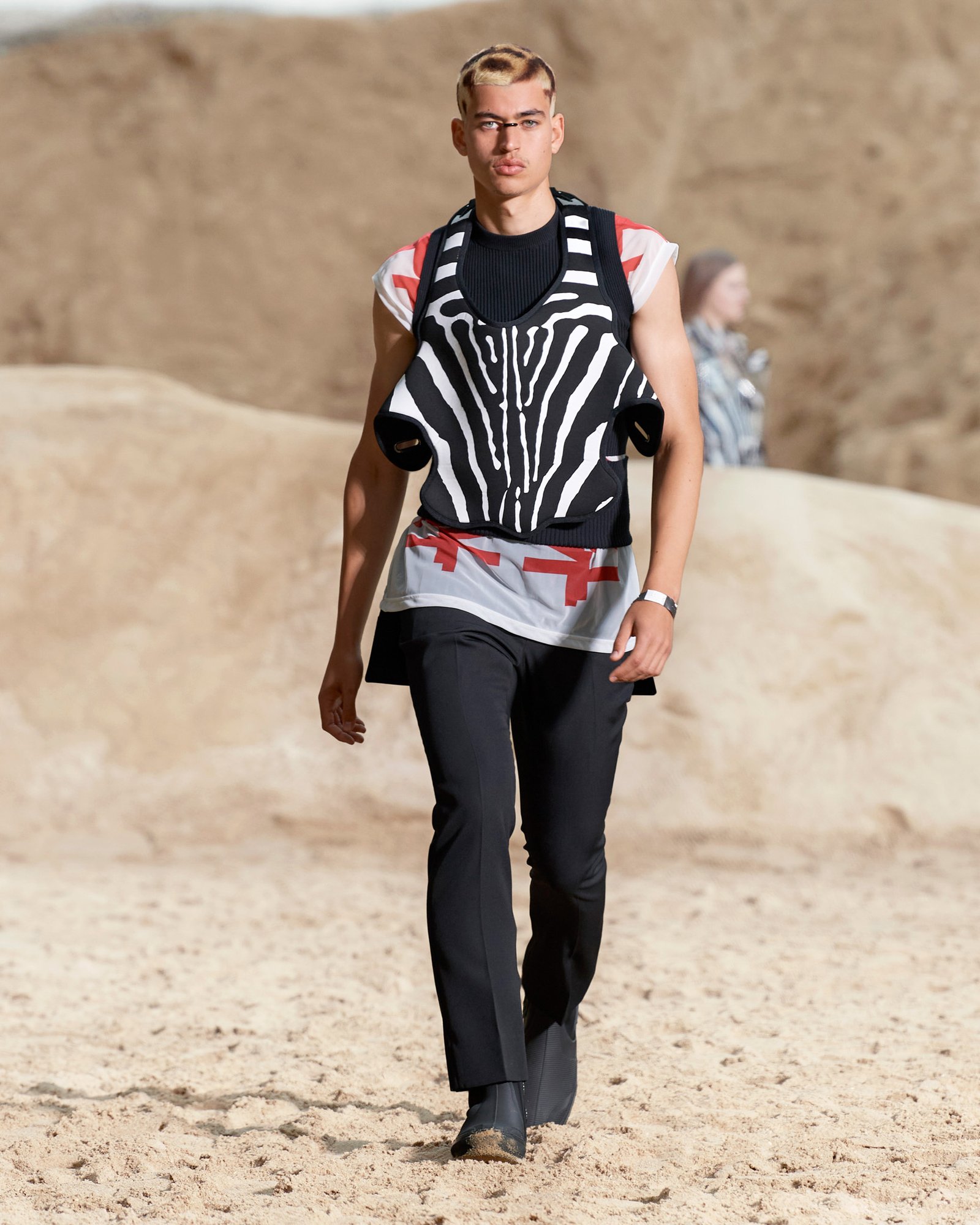 Burning Man has always been that event you want to attend. An unknown location in the desert, sound systems to make your ear doctor mad, and no clue what mysterious ravers await. Well, you're on the list. British luxury label Burberry has invited you to their own burning man for their Spring/Summer '22 menswear online presentation.
Italian fashion designer Riccardo Tisci introduces 'Universal Passport,' a collection all about "the power and the beauty of self-expression," Tisci says. Since joining Burberry as chief creative officer in 2018, he hasn't been afraid to shake-and-wake up the heritage brand's dormant yet renowned aesthetic. Though it may have taken some time, Tisci is very much on the yellow burb-bricked road to utopic creative freedom.
The show opens traditional to Tisci's Burberry mood with muted neutrals against a desert landscape by the Millennium Mills in East London. Streamlined and silent, the first few looks plow through the sand. It has that 'I'm on my way' pre-rave anticipation feeling. A few looks later, and you're suddenly immersed into an industrial techno party adjacent to the desert. The music is an homage to techno duo Shpongle, pumps, and so does Tisci's exploration of fluidity and imagination.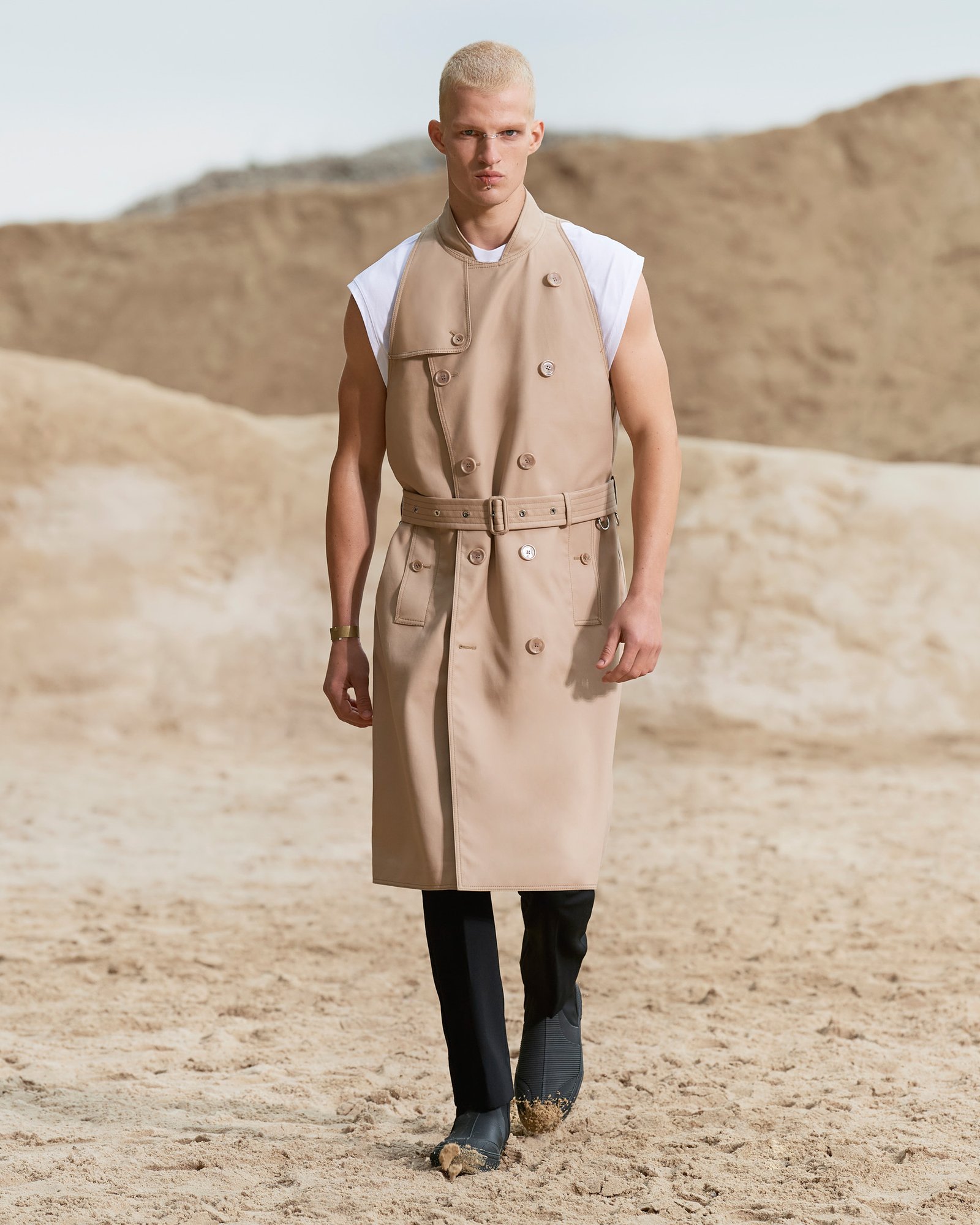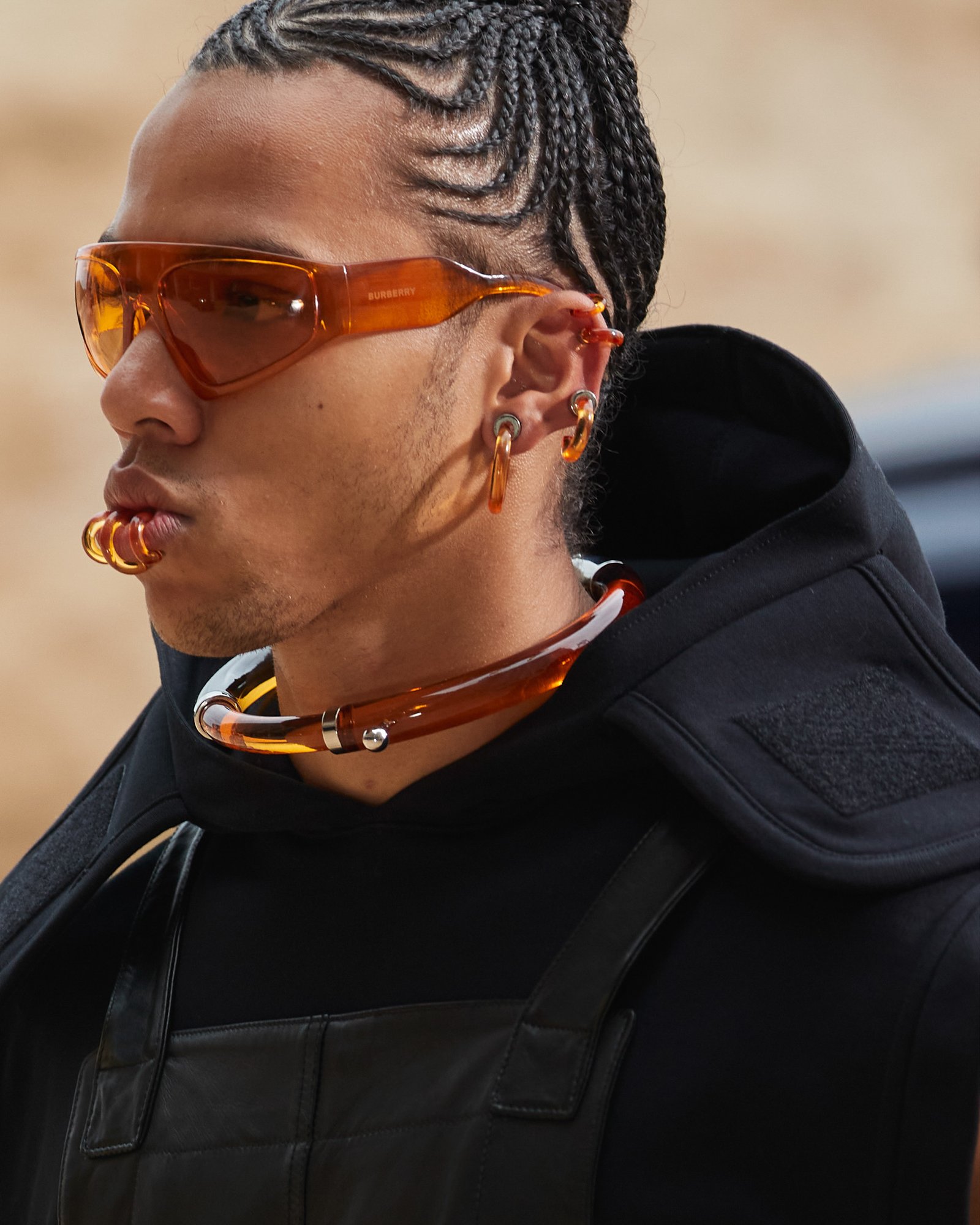 The gear for the party has arrived. Party-proof designs flood the desert like a deluge through total leather looks, halter neck vests, and swimwear. Tisci reinvents Burberry's traditional formats creating shapes and lines unusual to the tailored feel of the label. Pockets are everywhere, producing non-conforming silhouettes implementing suitable party-wear for night-to-day debauchery. Colors from the Burberry check are reworked in the outerwear and tailoring, giving vibrance to the beige ethos of Burberry. Women are ushered in on the shoulders of 6-foot-something male models in swimsuits and sequined mesh to remind us they are the disco queens.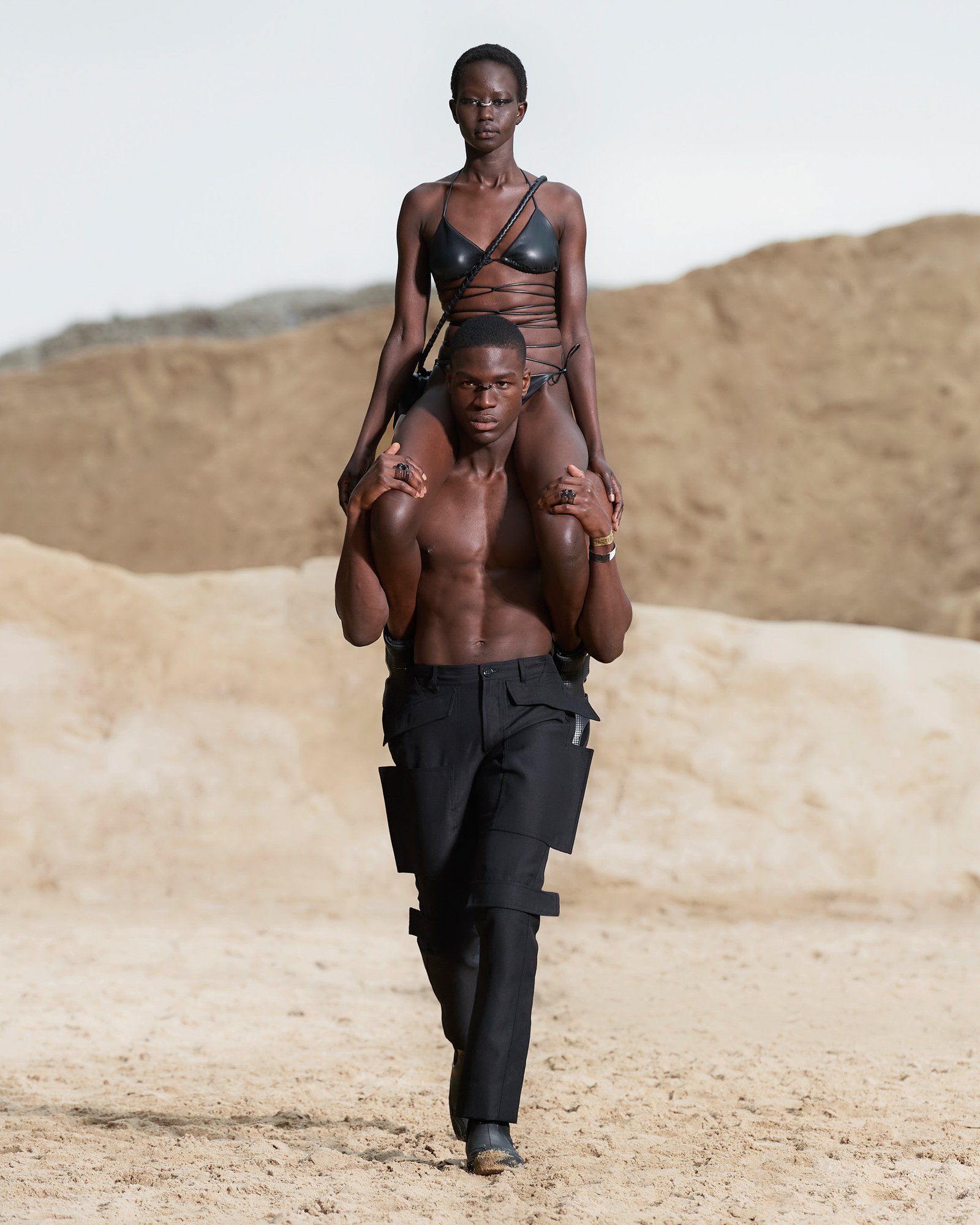 All eyes are on you as a cursive motif which appears to be a caricature with eyes dances throughout the collection as a print and cut-outs. The cursive moment also translates into hairstyles and makeup. Global beauty director Isamaya Ffrench creates a hardcore party fantasy by using faux piercings symbiotic to Tisci's loud chokers and jewelry in the collection. And with dramatic eyeliners and lips, stripped-back maximalism has now arrived on the dancefloor.
TEXT: Luis Skitini
IMAGES: Courtesy of Burberry
PUBLISHED: JUNE 25TH, 2021