Loewe's Latest Collection Dances to the Beat of the New Optimism Era
For SS22, Loewe is an altered state of mind. Sequins, fine knits, and cactus leather heat up on the dancefloor for a contact high.
By Dora Boras
Creative Director Jonathan Anderson is feeling hopeful. The hazy fever dream of pulsing fluro and shredded metallics are the uniform set to usher in what Anderson refers to as our current "age of optimism." As we return to the dancefloor and pack bars full of lust for life and company, Anderson borrows cues from the early days of nightlife culture as we know it. Oblique lenses shield eager eyes to maintain mystique. Smocks adorned with translucent fringe celebrate movement and body—glitter gleams, refracting light like a twinkle returning to one's eye. Loewe's now-classic elephant tote even gets the disco treatment. Pupils are dilating, drinks are spilled, and sweat glistens in the Loewe universe that not only resists the parameters of the gender binary but completely reimagines dressing for the new world.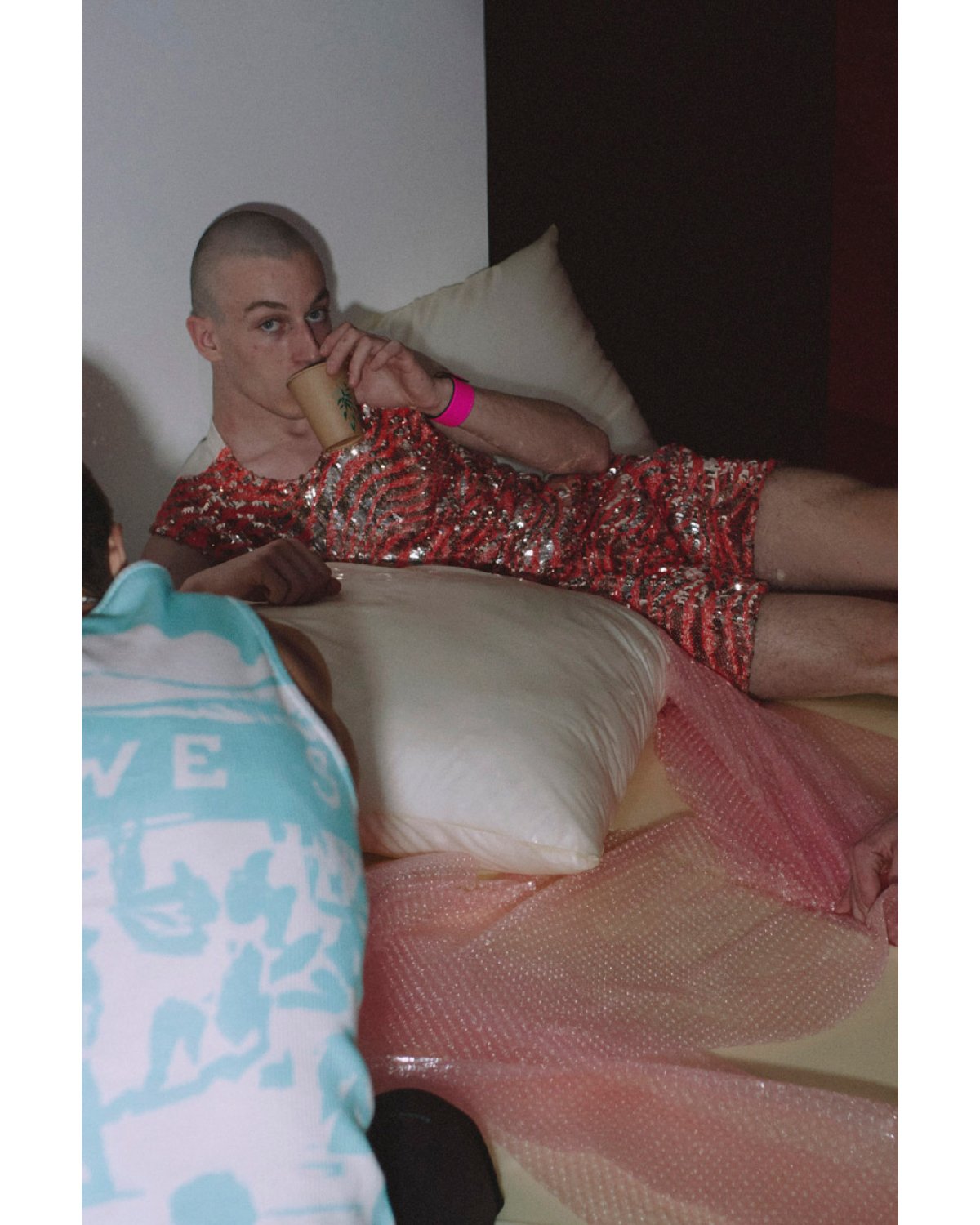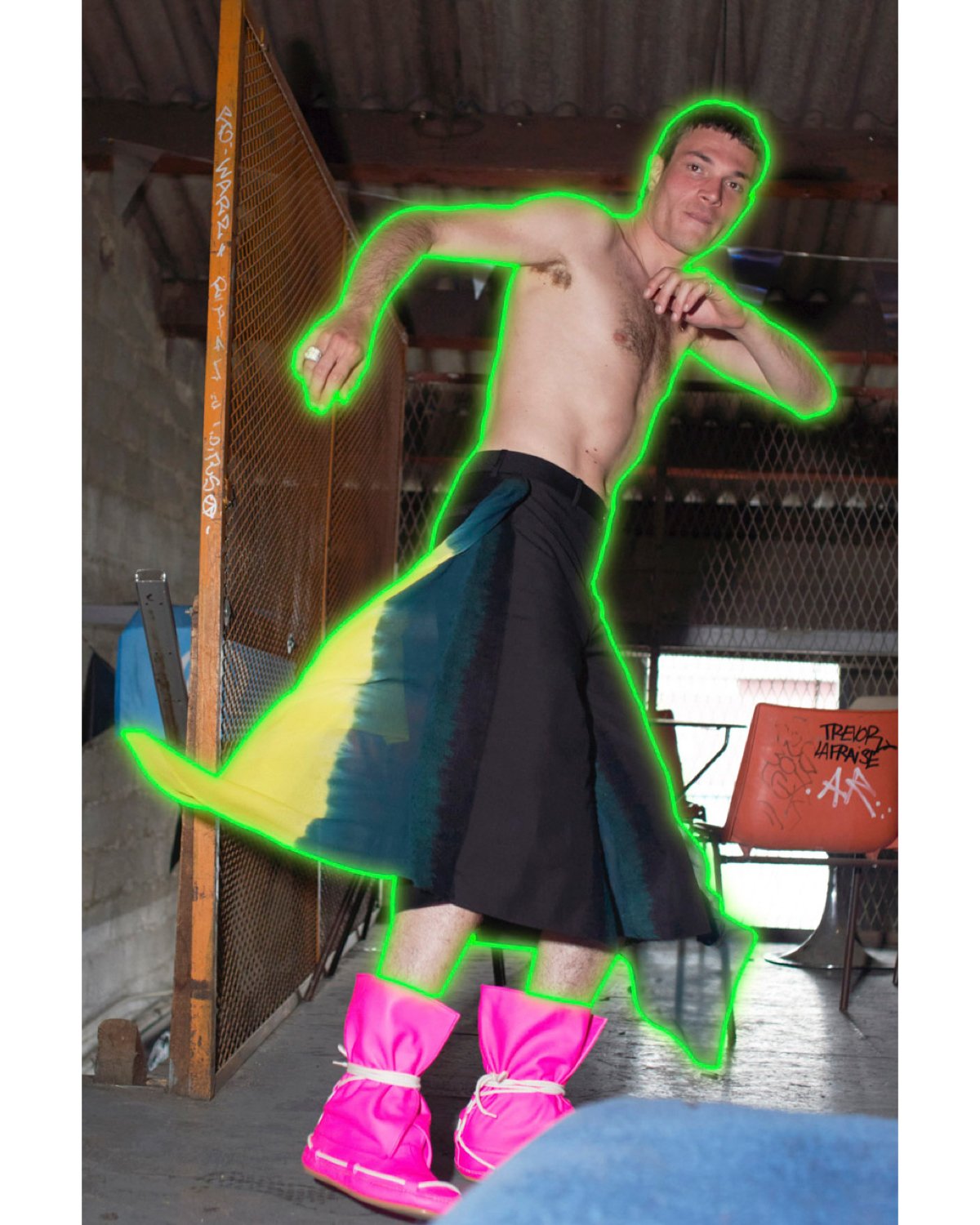 This season, Anderson takes an interest in a playful vulnerability, like a laugh coughed out just a little too loud. Cotton rib is commonly used throughout the collection, adding Loewe's spin on the subversive basics trend taking residence across trendy torsos this summer. Simple, breathable, nostalgic, and slinky, the cotton rib tank is splattered with solar print silhouettes of couples in a hot pink pattern. A Sherpa bum bag in the same rousing pink is the perfect storage for water bottles, your dead cell phone, keys, cash, and perhaps a cigarette unraveling from its filter as you dance to the beat.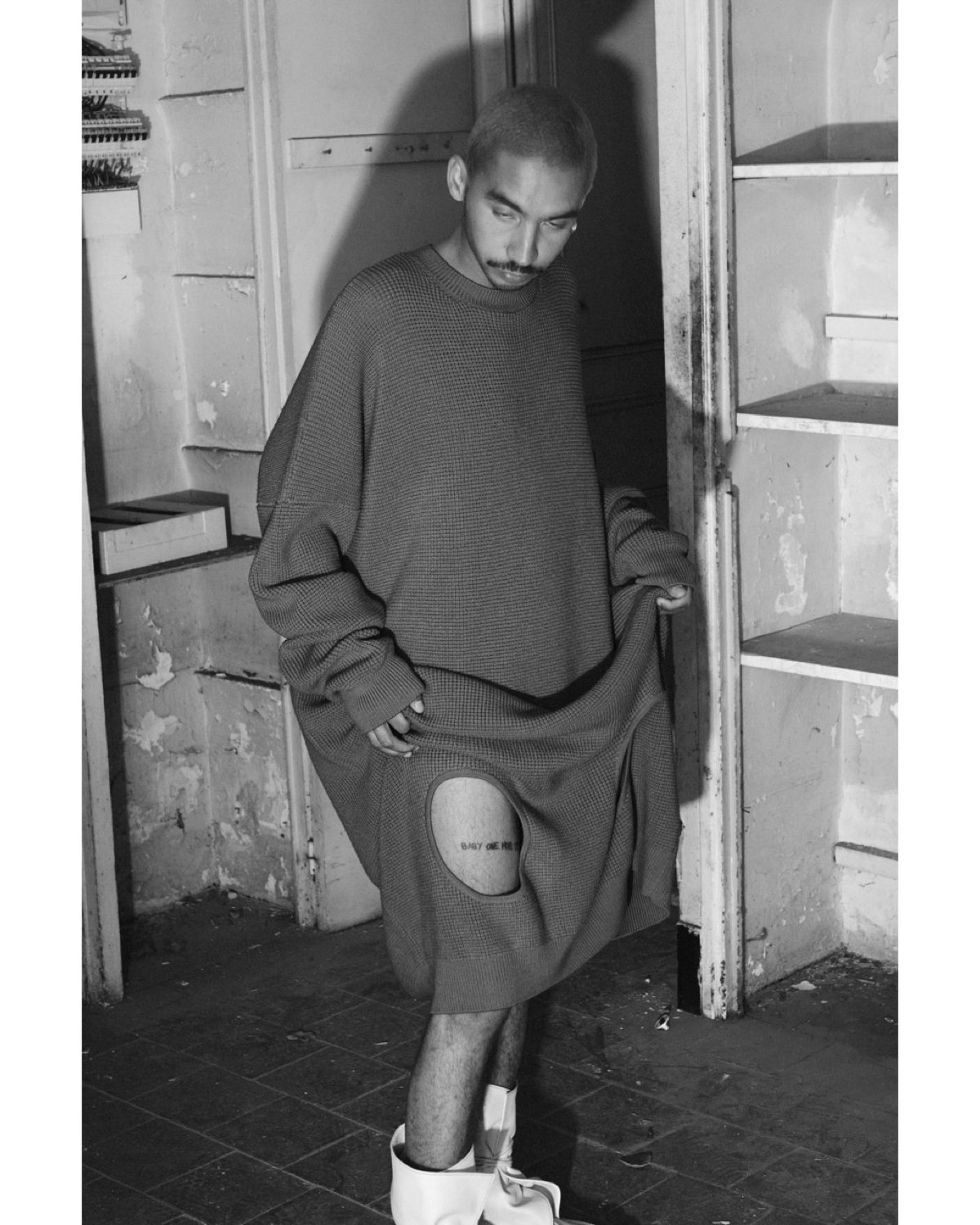 An intricately printed trench in green and black makes a return to Loewe with matching cinched moon boots. The scooped backplate of a glistening black jacket refracts prismatic beams from club lights. Layered, microscopically knit mesh sets in classic rave colors swaddle the silhouette in a gauzy glow. Anderson experiments with cactus leather, a glossy, eco-friendly alternative for the traditional textile, asserting that his progressive vision doesn't stop short at climate concern. Cable knit cut-out sweaters and dresses flirtatiously reveal breasts, thighs, and layers—a zebra-print glitter tunic and shorts sparkle in orange hues and classic monochrome—a russet playsuit pools around the body, fastened by horn buttons in a rib-knit. A heatmap mohair sweater in bubblegum pink and turquoise steals the show with orange leather pants, sure to keep you warm on your morning walk home from the rave, birds happily chirping above.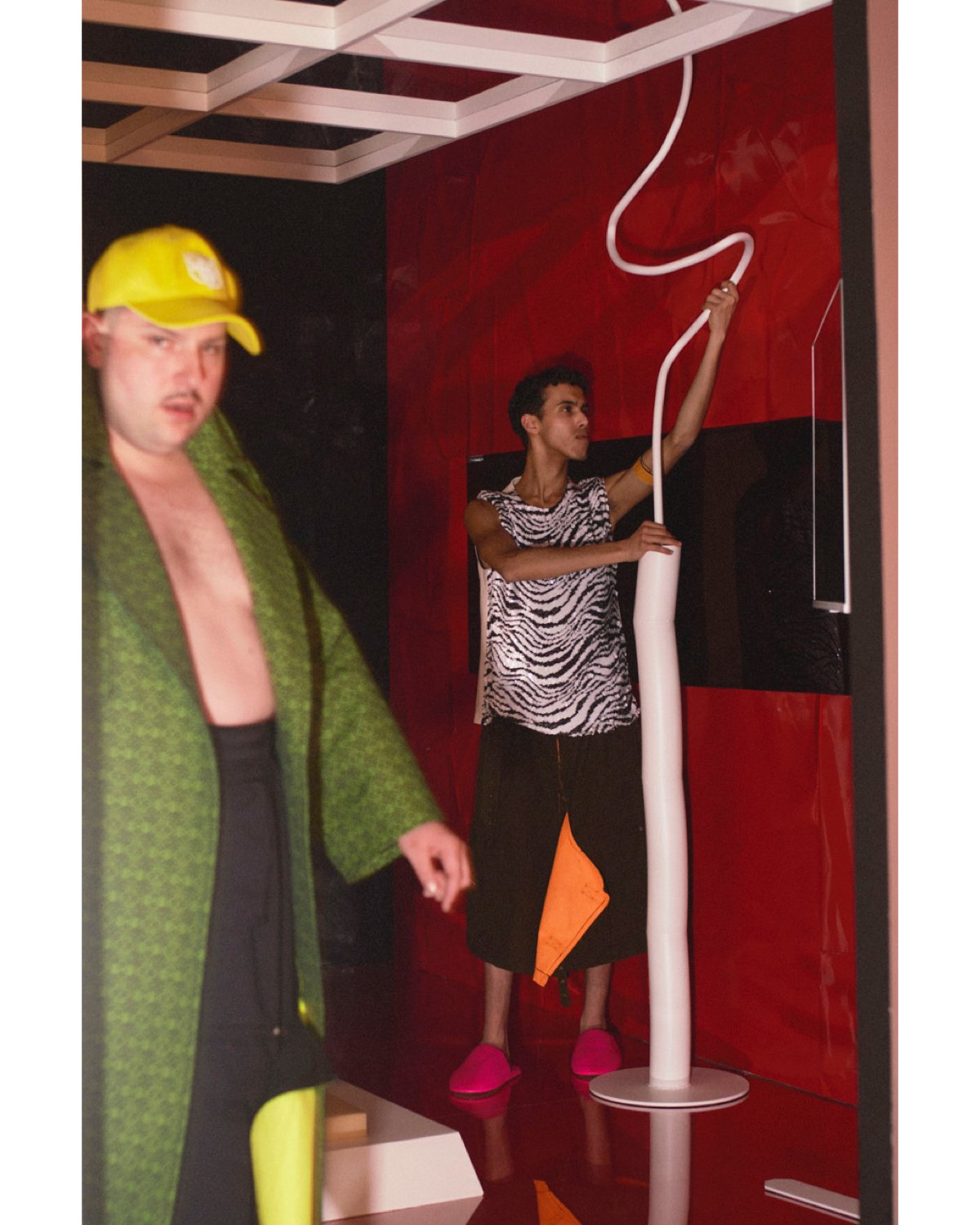 Anderson effortlessly combines ideas and inspirations that both play to our sensibility for nostalgia while creating a visual language for our hopes of a progressive future. Loewe's dancefloor has space for everyone, and the transcendent power of dance frees identity from body and discrimination. For Loewe, to be uncategorized is to find salvation, and an era of deliverance lies right behind a second vaccination.
TEXT: DORA BORAS
IMAGES: COURTESY OF Loewe
PUBLISHED: JUNE 29TH, 2021